News
Scientists ask public to help discover impact of extreme weather on butterflies in Wales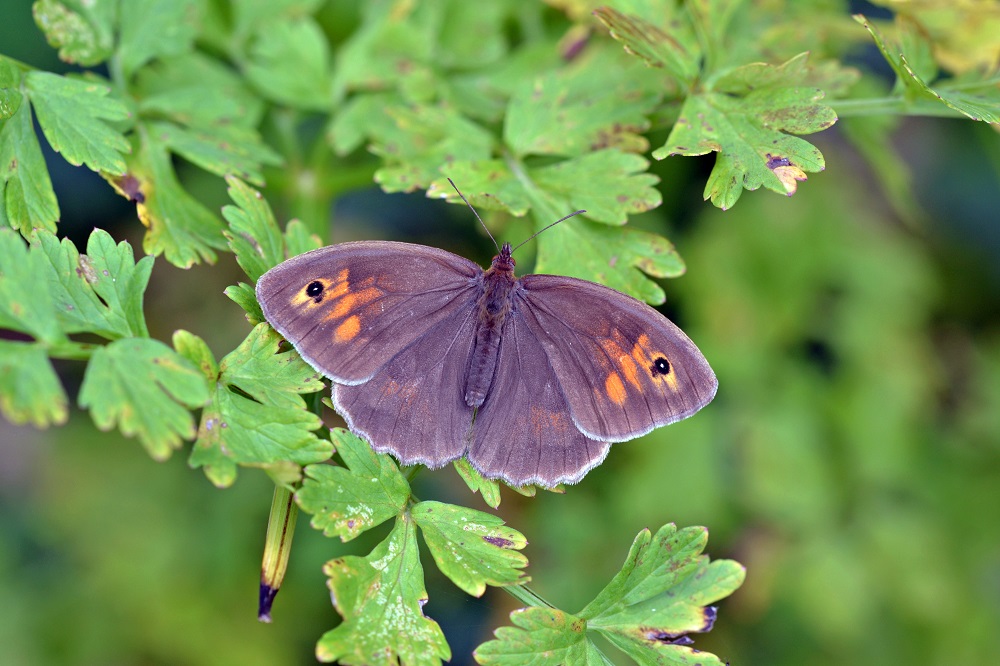 Welsh nature lovers are being urged to count butterflies this summer to help scientists understand what impact climate change is having on the insects.
Wildlife charity, Butterfly Conservation, is today calling on people across Wales to take part in this year's Big Butterfly Count (14 July – 6 August) to help scientists understand the impact of climate change on the country's most-loved butterflies.
Last year's record temperatures, heatwave and drought caused some of the plants that caterpillars feed on to wither and die.
To help scientists discover what the ongoing impact of this extreme weather has been, the Welsh public are being asked to spend 15 minutes in any sunny spot and record the number and type of butterflies they see.
Last year 4,686 counts were carried out across Wales as part of the Big Butterfly Count, spotting 45,529 butterflies and day-flying moths.

Most common species
The most commonly spotted species across the country included Gatekeeper, Meadow Brown and Large White.
Scientists need to know how these and other species are faring, and are relying on members of the public to help.
Butterflies are indicators of a healthy natural environment – with half of the UK's butterfly species already threatened or near threatened with extinction
Dr Zoë Randle, Senior Surveys Officer at Butterfly Conservation explains: "This is a vital year for the Big Butterfly Count. We know that the previous extreme summer droughts in 1976 and 1995 took a heavy toll on butterflies and numbers crashed the following year, taking almost a decade to recover.
"The data collected in Wales during this year's Big Butterfly Count will give us a valuable insight into what the effect of the most recent extreme weather has been, and how we might be able to better protect our beautiful butterflies.
"With climate change here to stay, we need people in Wales to take part more than ever before."
"We know 80% of butterflies in the UK have declined since the 1970s. Which means there are fewer butterflies to be seen than in years gone by. However, even if you don't see any butterflies during your Count, we still want you to tell us!
"We need to know where there AREN'T any butterflies just as much as where there are, so please still log your result and then pick another day or location and try again. There are no limits on how many times you can take part."
This year's Big Butterfly Count runs from Friday 14 July – Sunday 6 August. For more information and to take part simply visit www.bigbutterflycount.org or download the free Big Butterfly Count app.
---
Support our Nation today
For the price of a cup of coffee a month you can help us create an independent, not-for-profit, national news service for the people of Wales, by the people of Wales.