News
Scottish fans in Cardiff angry at Wales v Scotland cancellation after 'assurances'
//= do_shortcode('[in-content-square]')?>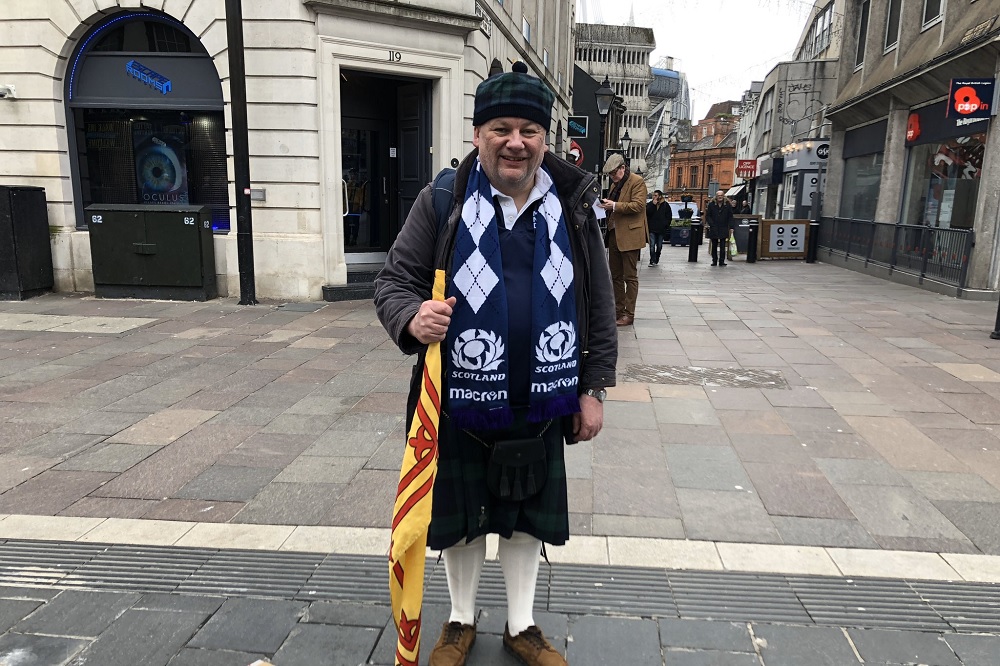 Scottish fans who had already travelled to Cardiff for tomorrow's Wales v Scotland game voiced their displeasure today as the rugby match was cancelled.
The cancellation this afternoon came after the Welsh Government said yesterday that the game would be going ahead based on scientific advice.
The Welsh Government's Health Minister Vaughan Gething said yesterday said that the advice he had received did not support cancelling the fixture.
However this afternoon the Welsh Rugby Union announced that the game had been called off.
One Scotland fan who spoke to Nation.Cymru said that he was "cheesed off" with the late decision.
"For the last couple of days we've had what can only be described as assurances and then all of a sudden, in a pub here a guy seeing me wearing a kilt, he comes up to me and he shows me his mobile phone with the breaking news that the game has been cancelled," Donnie Josie said.
"I will not use the crude language that is going through my mind right now. I mean, I am really cheesed off by it. I've travelled all the way down from Glasgow.
"I've had an interesting day in Cardiff – I've visited the museum and the castle – but it's really disappointing when the main reason that you came down ceases to be."
Richard Bath, the Editor of Scottish Field magazine, said the late decision was "unbelievably poor".
"I had just arrived at Principality Stadium to be told by WRU  that 'medical advice has not changed but in view of changing circumstances, we've taken this decision'," he said.
"The thousands of Scots who travelled today will be raging. Unbelievably poor."

'Evidence'
The decision had been the subject of some political debate over the past few days, with Plaid Cymru and Conservative politicians saying the game should be called off but the Welsh Labour Government insisting it would go ahead.
Yesterday Plaid Cymru Leader Adam Price called for the Six Nations match to be postponed to a later date.
"The Six Nations match in Cardiff this weekend postponed to a later date. Testing should be ramped up and temporary care units need to be set up," he said.
Andrew RT Davies of the Welsh Conservatives also said that he would be "shocked" if the game went ahead.
Health Minister Vaughan Gething, however, said that the Welsh Government would not cancel the fixture.
"The public health and scientific advice to ministers across all four UK nations does not support cancelling the fixture," he said yesterday.
"It's really important that we make choices to keep the public safe that are based upon the evidence."
The first death of a patient after contracting coronavirus in Scotland was confirmed this afternoon.
The Chief Medical Officer Catherine Calderwood said the individual was elderly and had underlying health conditions.
Today Public Health Wales reported 13 new cases in Wales, taking the total to 38, including first cases in Anglesey and Flintshire.