News
Scottish Secretary: Wales Office 'less ambitious for the union than us'
//= do_shortcode('[in-content-square]')?>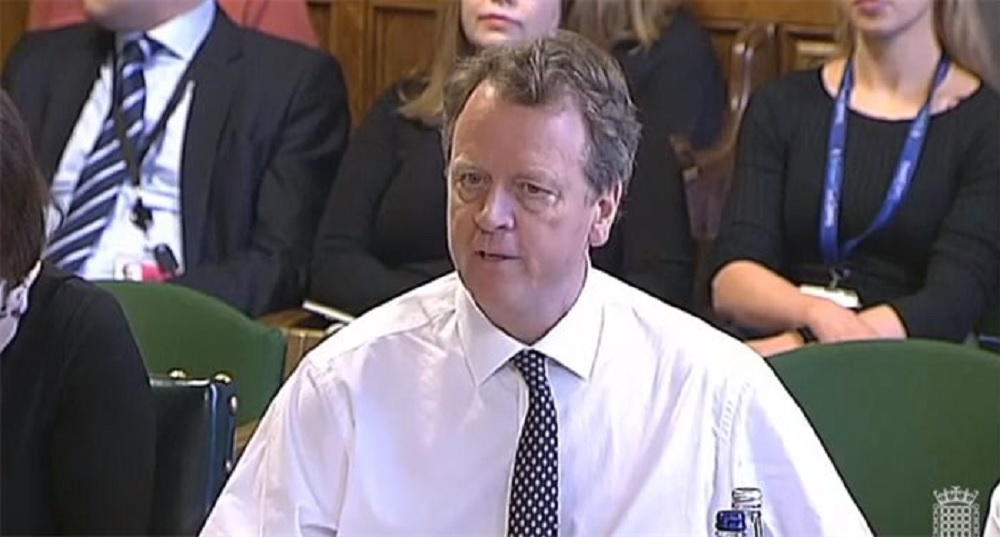 The Secretary of State for Scotland has played down what he called a "flippant remark" after saying that his counterpart in Wales, Alun Cairns, is "less ambitious than us for the union".
During an appearance before the the Scottish Affairs Committee, he responded to a question from the SNP's Deirdre Brock who asked "why the Scotland Office spends a significant amount on social media and the Welsh Office spends nothing".
"They're less ambitious than us for the union obviously, we take it very seriously and we want to promote the good work that we do," Alister Jack, the Scottish Secretary responded.
"You're seriously saying the Secretary of State for Wales is less ambitious for his area than you are?" the SNP MP responded.
"No that was a flippant remark," Alistair Jack said. "I wouldn't take it too seriously. As for what he does and how he chooses to do it is a matter for him."
Total Politics, which reported the exchange, said that the "Scotland Secretary's hopes of quelling pro-independence sentiment could in an ironic twist land him in hot water with his nation's Celtic cousins".

'Humour'
It comes just weeks after the Scottish Secretary said at the Tory conference that the Government could axe one of Britain's "left-wing bank holidays" and replace it with a "Union" day.
When pressed on that by the SNP's Pete Wishart, he added: "If you remember, I also made lots of remarks that day, it was a panel for the union for the party conference, there was humour attached."
"Union day has different meaning in different parts of the United Kingdom, so it was just as I say, a glib remark."