News
Sculpture crafted in memory of circus trainer who used to take grizzly bear shopping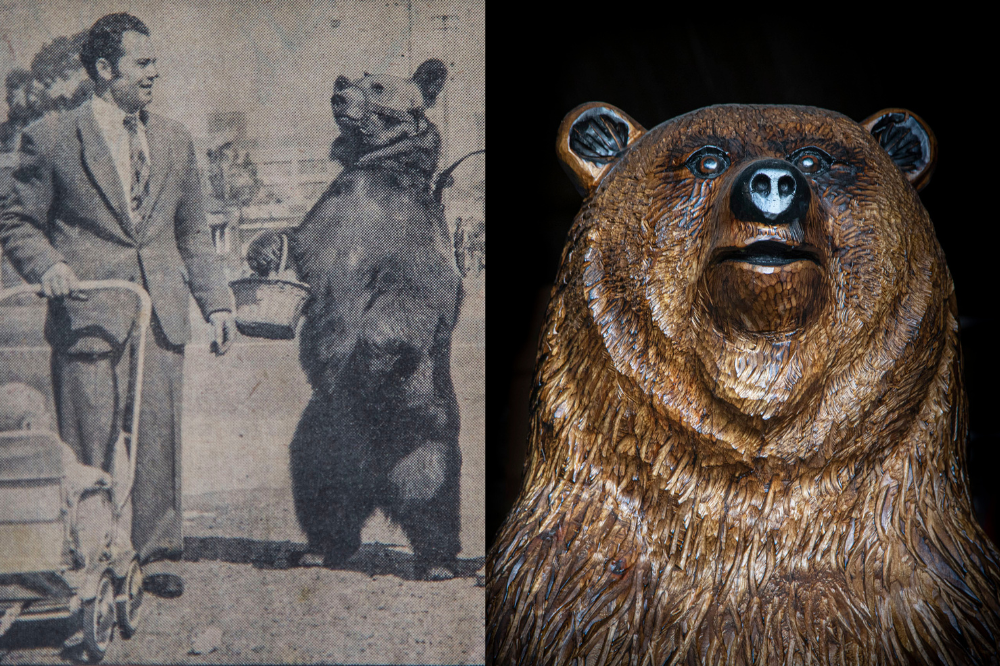 A chainsaw sculptor in Wrexham has carved out a nine-foot tall bear in memory of a circus trainer who used to take a his grizzly shopping with him.
Sculptor Paul Morris completed the mammoth task of carving the giant creature weighing in at three quarters of a ton for the Pendine Park care organisation in Wrexham.
The wooden sculpture was crafted in tribute to lion and bear trainer Franz Kreft who was the late father of Pendine Park owner Mario Kreft MBE.
Franz Kreft came to Britain as a refugee from Slovenia after the Second World War and trained lions, tigers and bears during his circus career.
Kreft would often take his grizzly on days out and even hit the headlines after his bear Susie was given a manicure at a city shop.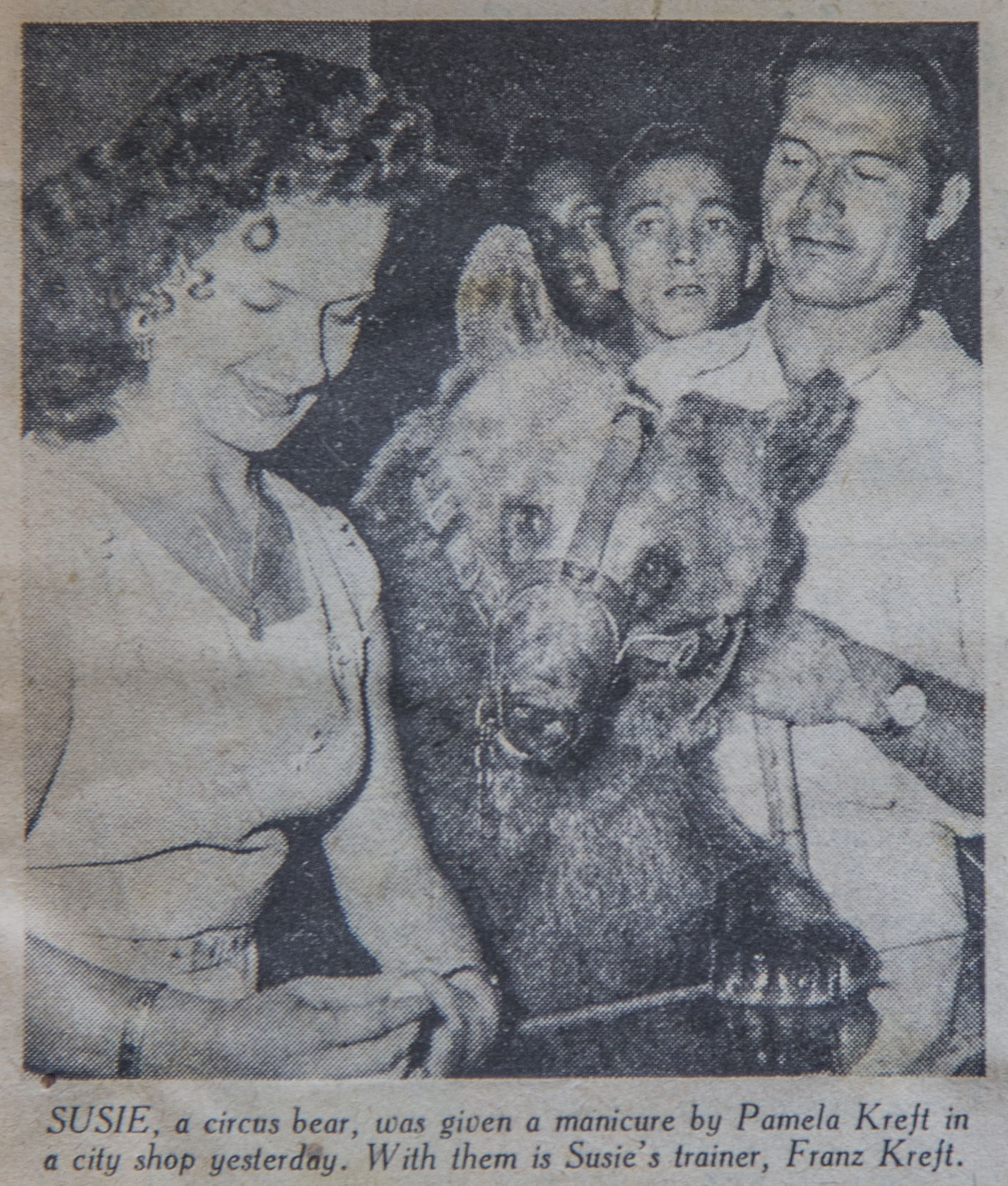 Pendine Park owner Mario Kreft said: "It really is a superb and fitting tribute to my dad so this means a great deal to me.
"He was the most unassuming guy you could imagine but he took on a different persona in the ring. When he got into the ring, he just went into his circus artiste mode as a bear trainer.
"There are some interesting pictures taken of going shopping with my father and my mother and a bear.
"I'm not sure that they'd have carried out a risk assessment but I don't think that Health and Safety was in the ascendancy in those days. It was quite amazing."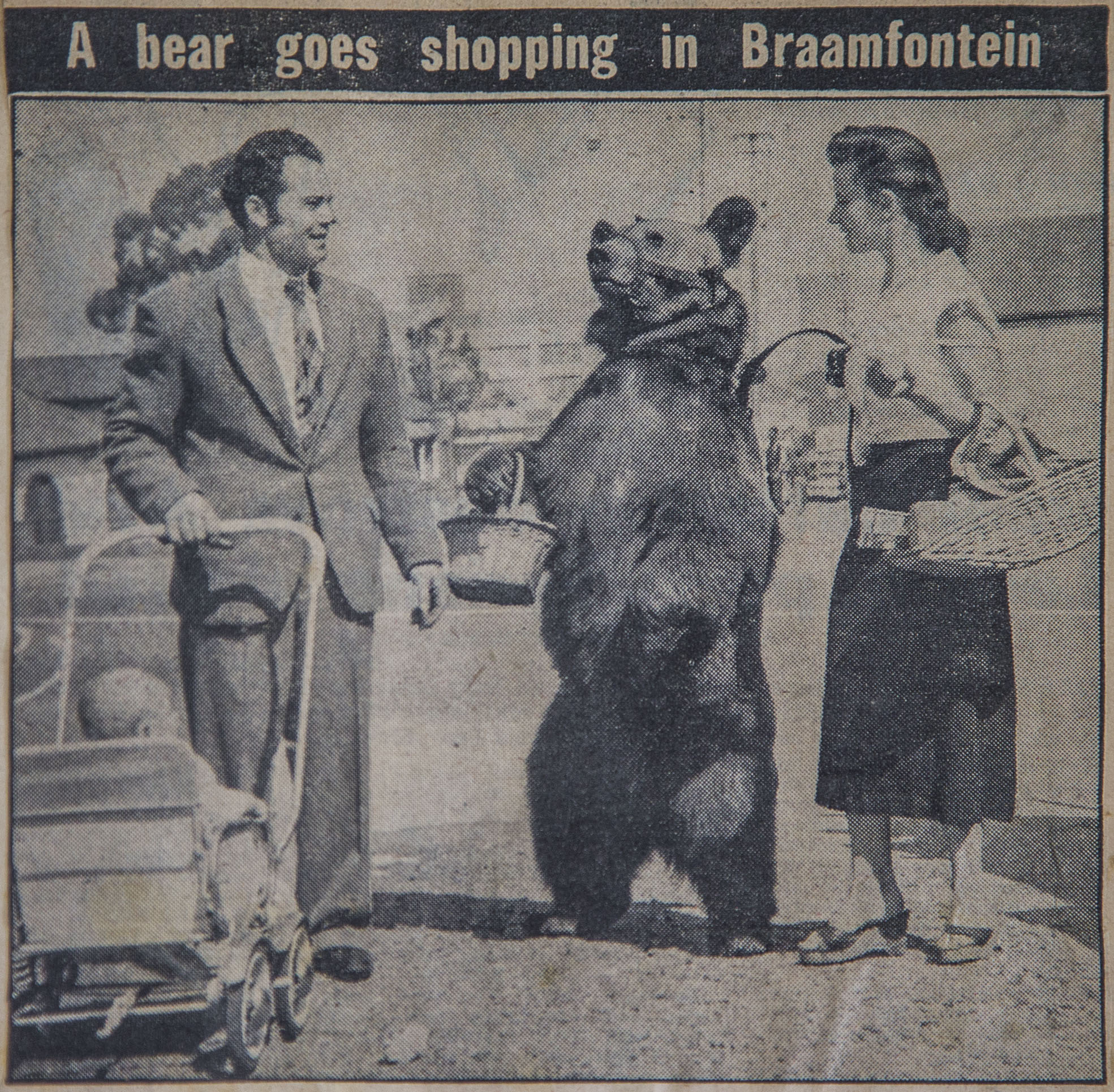 Paul, 59, is a long-standing member of the gardening and maintenance team at Pendine's 11-acre grounds on Summerhill Road and over the years has carved nearly 150 sculptures – mainly of animals, birds and insects – out of naturally fallen timber.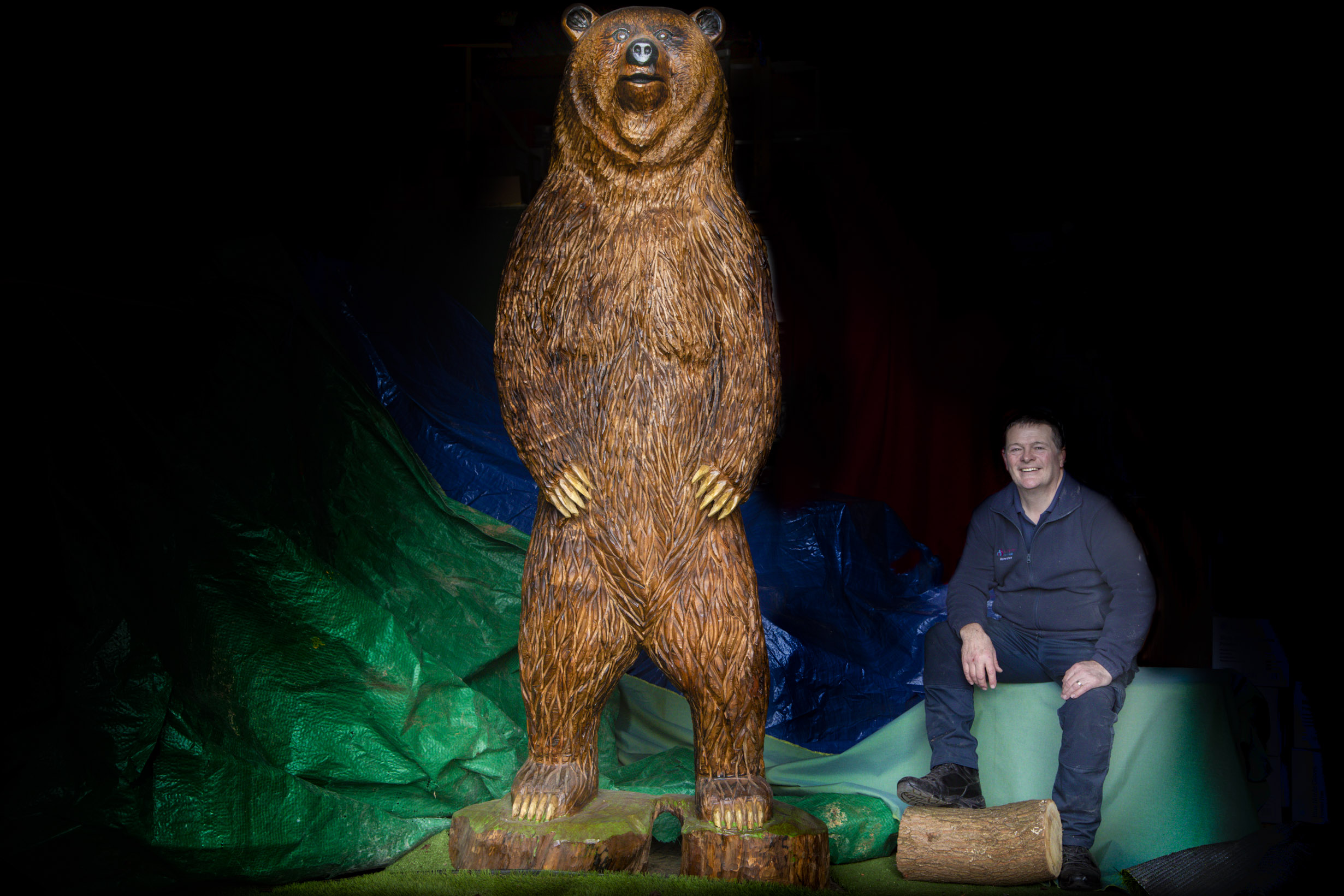 The gigantic grizzly standing upright on its hind legs is by far his biggest and most challenging project to date and has taken a total of more than 60 hours to finish.
When a sycamore tree fell down in the midst of Storm Arwen in 2021, it provided the perfect opportunity to put the wood to good use.
Paul said: "It was just a question of waiting for the right piece of wood to come along and when the Storm Arwen hit we sadly lost a number of trees from Pendine grounds, including this massive sycamore.
"I knew as soon as I saw it that it would be perfect for a grizzly."
Paul described the process of carving out the bear as "therapy" and said creating it has served to "satiate the soul".
He added: "I guess the modern word for it would be mindfulness and it's definitely time well spent.
"I could have sat in front of the TV after work but once you make the effort it's really enjoyable and it's an amazing feeling to finish something like this."
It's been more than a decade since Paul made his first sculpture when he decided to carve a gift for his wife's birthday.
His previous creations have also included a six-foot-tall silver surfer figure which he produced specially for a Caribbean style carnival organized by staff to cheer up Pendine Park residents during lockdown.
---
Support our Nation today
For the price of a cup of coffee a month you can help us create an independent, not-for-profit, national news service for the people of Wales, by the people of Wales.