News
Senedd Committee calls for long-term action from the Welsh Government to reduce poverty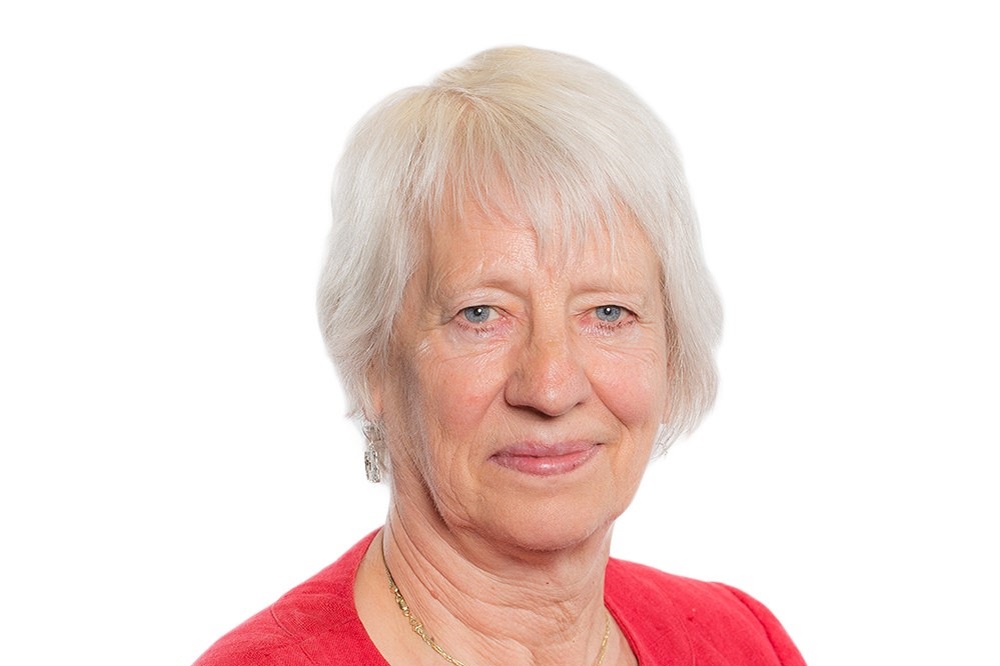 The Senedd's Equality and Social Justice Committee has urged the Welsh Government to develop a long-term strategy to reduce poverty and hardship in Wales.
A report published by the committee warns the most vulnerable people in Wales face serious hardship as short-term cost-of-living support comes to an end and has called for Welsh ministers to adopt a long-term, preventative approach to lift them out of poverty.
The report's 14 recommendations for the Welsh Government include the scandal of pre-payment meters, as well as food hunger and debt.
In its inquiry, the Committee heard shocking evidence about the impact of the crisis on the most vulnerable people in Wales.
One participant asked:"What else do you want from us? At what point do you just give up?. We're not living, we're just existing."
Citizens Advice Cymru says hundreds of thousands of people across Wales currently don't have enough money to live on.
It supported nearly 40,000 people with debt advice in 2022 and the numbers seeking advice on energy debt reached record levels. Almost half their clients (48%) are now living on a negative budget, up from 36% in early 2019.
13% of people were in arrears on at least one household bill and 28% had borrowed money to cover everyday costs, according to a study by The Bevan Foundation.

Mental well-being
A series of focus groups gathered the views of individuals with lived experience of not having enough money to cover food and other basic household expenses. It also exposed the impact of the cost-of-living crisis on contributors' mental and physical well-being.
The evidence shows that single parents, renters, carers, people with disabilities and ethnic minorities are being disproportionately impacted. People higher up the income scale are also experiencing hardship with many working households in full-time employment turning to charities for support.
Jenny Rathbone MS, Chair of the Senedd's Equality and Social Justice Committee said: "The cost of living crisis is having a devastating impact on the health and wealth of our nation and too many households are facing unacceptable hardships beyond their control.
"Prices of food, heating and other basic essentials have soared and Governments have been playing catch-up in their response to the scale of these challenges. Interventions have only softened the blow.
"The most important levers on economic policy: tax and spend, and the benefits system are under the control of the UK Government in London.
"This report looks at the Welsh Government's response, described as a lifeline by many. There are concerns about what happens next as support tapers off and households face permanently higher prices."
Sticking plaster
Both Welsh and UK governments have responded to the cost of living crisis with significant support packages. However, the Committee concluded that the response risks being "a sticking plaster" when what is needed is a more sustainable, long-term approach to reducing poverty and hardship.
It echoes a similar conclusion in the Committee's report on the Draft Budget 2023-24 which called for the creation of a cost of living plan. The Committee reiterated that the Welsh Government should develop a long-term action plan, which prioritises preventative measures and spending aimed at addressing the causes rather the symptoms of poverty.
The report also calls for Welsh Government to:
Closely monitor the impact of rising prices on different groups and continue to provide support to the most vulnerable households
Take a sustainable approach to preventing poverty by investing in skills, green energy and food security
Tackle food poverty by supporting local services that provide healthy meals and teach cooking skills in communities
Urgently clarify plans for improving energy efficiency of homes.
Set out what discussions it has had with Ofgem to raise its concerns about the resumption of forced installation of pre-payment meters
Work with local authorities to help households in receipt of one Welsh benefit to automatically qualify for other benefits they are entitled to.
Responding to the report, Laura Courtney, Head of Policy and External Affairs at Community Housing Cymru, said: "People living in housing associations have been among the hardest hit by the cost of living crisis. For some, every penny they have goes towards simply affording essentials.
"Often, due to soaring food, fuel and energy costs, they have been forced to choose between eating or heating their homes. This is completely unacceptable.
"We back the Equality and Social Justice committee's call for a long-term strategy to prevent poverty and hardship in Wales, and we urge Welsh Government to act now as Wales's most vulnerable begin to face the real consequences of short-term support ending."
---
Support our Nation today
For the price of a cup of coffee a month you can help us create an independent, not-for-profit, national news service for the people of Wales, by the people of Wales.