News
Welsh Government's electric vehicle plans 'embarrassing and unacceptable'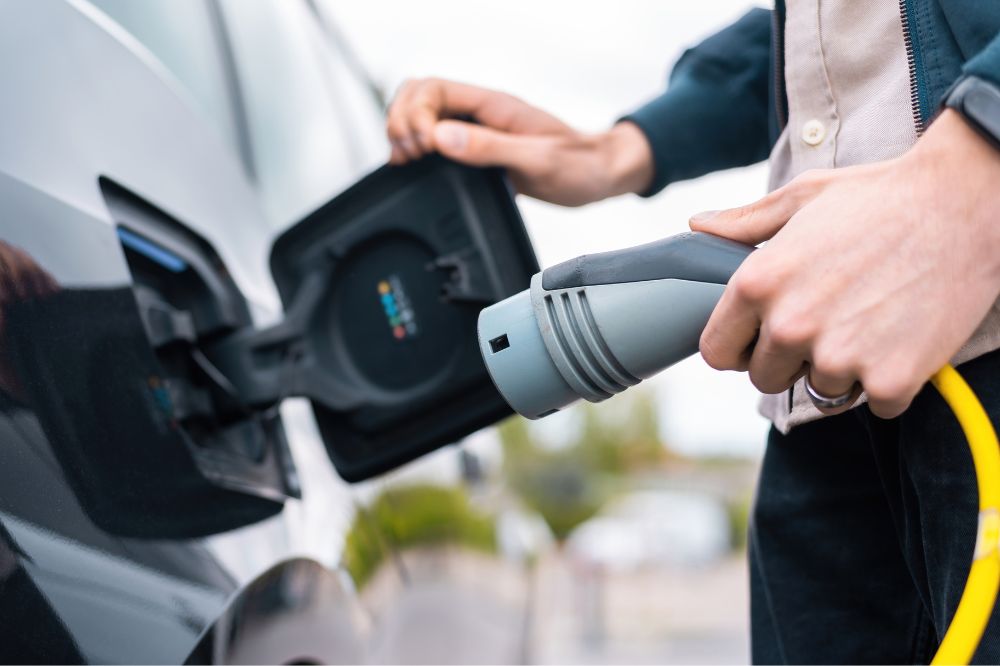 A Senedd Committee has found the Welsh Government's current strategy for getting more electric vehicles on the road to be "inadequate" and full of broken promises.
The Climate Change, Environment and Infrastructure Committee's latest report analysed the Welsh Government's commitments in an October 2021 Action Plan and found multiple failures to follow through on promises made less than 18 months ago.
Of the nine main commitments made in the document, the cross-party Committee found that five of them had not been delivered on time.
In several cases, the Welsh Government indicated it would only now start to consider how to proceed with certain actions – months after the deadline for them to be completed.
The Committee found the lack of progress undermined the credibility of the Action Plan and called into question the Welsh Government's ability to follow through on their promises.
In rural areas, the lack of electricity grid capacity is a significant issue leading to long delays in connecting charge points and an uneven distribution of chargers across Wales.
The 2018 Action Plan committed to establishing a "Connections Group" to co-ordinate the development of this infrastructure across Wales – yet the group was never established.
To determine the best locations for charging points across the country, the Action Plan proposed setting up a group to bring together "private, public, not-for-profit and community organisations" – yet this has also never been created.
The Committee is calling for both groups to be formed in the next few weeks as a matter of urgency.
The report described how the 2,400 chargers in Wales (out of 37,000 across the UK) is the lowest number of public charging devices and rapid/ultra-rapid devices per 100k population in Great Britain.

Significant barrier
The Committee heard from the Electric Vehicle Association Cymru (EVA Cymru) that a lack of rapid charging points on key routes across Wales represents the most significant barrier to the uptake of electric vehicles.
Despite a large growth in the number of chargers over the last few years, in Wales there is currently 1 rapid charger per 15,000 people compared to 1 per 11,000 people at UK level.
Despite the Welsh Government promising to review building regulations in 2022 to improve the situation, the Committee found that this had also not been delivered.
EVA Cymru told the Committee that regulations in Wales currently lag behind both Scotland and England in terms of requiring charging points in both domestic and commercial properties.
In Scotland, a standard (7kW) charge point is provided for each residential building with at least one parking space and a ratio of 1:10 for every non-residential building.
England has in place similar requirements and the regulations also extend to substantial renovations.
The report calls on the Welsh Government to complete a review of building regulations as soon as possible and consider how hotels and visitor attractions could be encouraged to have charging points.
Confidence
Llyr Gruffydd MS, Chair of the Climate Change, Environment and Infrastructure Committee, said: "Moving to a greener Wales means more of us switching from petrol or diesel vehicles to electric models.
"But people will only want to do this if the charging infrastructure in Wales is good enough, and that we're confident that we could charge our cars when we need to. Frustratingly, this is far from the case today.
"There has been some progress over the last few years but nowhere near where it needs to be. The Welsh Government's Action Plan isn't even 18 months old yet and some of the targets have already been missed.
"This is unacceptable – and embarrassing.
"When that plan was written, it described a Wales with the lowest electric vehicle uptake and the lowest number of charge points in Great Britain, and there's nothing we've seen since then that would have changed that depressing fact. On several issues, it seems more apt to call it an "inaction plan".
"The Welsh Government declared a climate emergency only a few years ago yet their progress on this crucial issue is already inadequate.
"The Welsh Government needs to step it up a gear and follow the Committee's recommendations if they're serious about reducing the nation's carbon emissions and getting more of us into electric vehicles."
---
Support our Nation today
For the price of a cup of coffee a month you can help us create an independent, not-for-profit, national news service for the people of Wales, by the people of Wales.