News
Senedd committee seeks answers from Welsh Government on mining at Ffos-y-Fran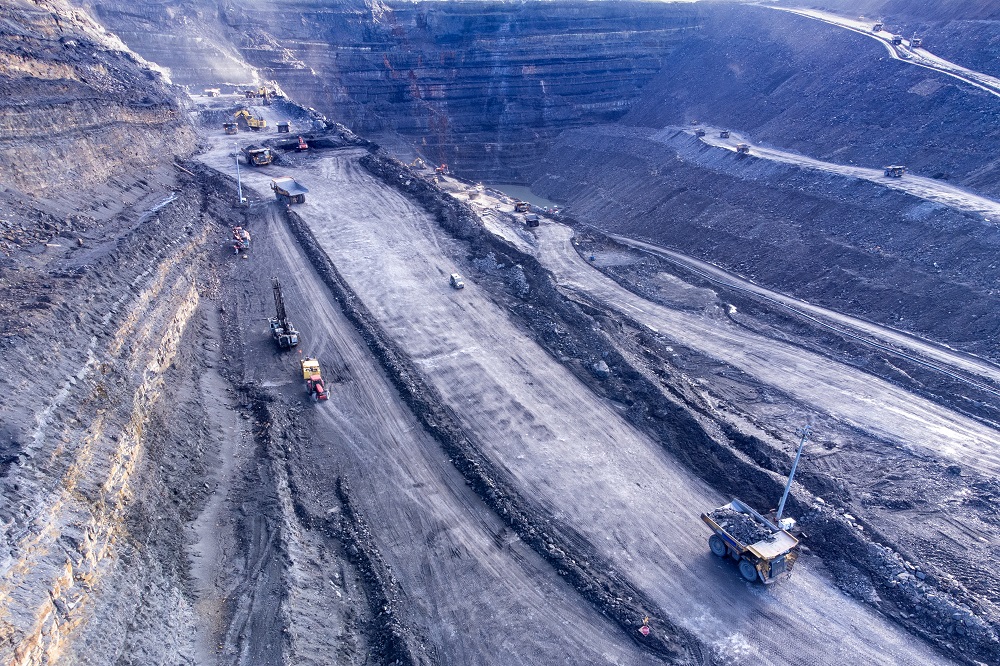 Siân Williams
Concerns are mounting that coal is still being extracted from Ffos-y-Fran, the UK's largest opencast coal mine and that the company operating the mine could eventually "walk away" without restoring the site.
The Senedd's Climate Change, Environment and Infrastructure Committee have sent a letter to the Welsh Government's Minister for Climate Change Julie James seeking answers about the situation at the mine in Merthyr Tydfil.
Despite the expiration of its planning permission in September 2022, mining has continued, with almost 200,000 tonnes of coal subsequently extracted.
Ffos-y-Fran's owners were refused a planning application to extend operations until March 2024.,  by Merthyr Council in April.
In May, the local authority issued mine operators Merthyr (South Wales) Ltd with an enforcement notice, which they are appealing, and which could take 12 months or more to resolve according to Committee Chair Llyr Gruffydd MS.
In his letter to Climate Change Minister Julie James MS, Mr Gruffydd points out that the current situation 'raises significant questions about the environmental impact of the mine, the effectiveness of the legal and regulatory framework, and the effect on the local community'.
He says that the Welsh Government: "must clarify its position to maintain public trust, and must ensure its actions align with its commitments to addressing climate change and protecting the environment."

Outrageous
Wales Green Party leader Anthony Slaughter told Nation.Cymru he welcomed the letter which which has been sent to the Welsh Government, adding: "It's outrageous that the mine is still operating when it should have stopped in September.
"What's confusing to us is that Merthyr Council could have issued a breach of conditions notice and that can't be appealed.
"In the last few days, we have written to the council to ask why that didn't happen and we're now waiting for an answer."
The Wales Green Party has also been liaising with Coal Action Network and the Good Law Project who have sent a legal letter to Merthyr Council and to the Welsh Government calling for a stop notice to be issued by 1 August at the latest.
Mr Slaughter said he attended the Merthyr Council meeting last May when councillors refused the extension of the planning application to continue to extract coal at Ffos-y-Fran.
"Each and every councillor stood up and had to have their say about how we cannot carry on mining, we're in a climate emergency, although this has been going on under their nose for several months.
"The local residents have been fighting this for years and it was so good to be there with them when finally, it looked like they'd managed to stop them. Then over the next few weeks it unfolds and they just carry on mining and they could (do so) for another year.
"The Welsh Government have to step up here – you can't go around declaring climate emergencies and bragging about the Wellbeing of Future Generations Act (without) using the powers you've got to stop this from happening."
Environmental impact
MSs on the committee have also expressed concerns that the mine's operators might continue to extract coal – possibly for another 12 months – while they appeal against the enforcement notice.
Mr Slaughter said: "The news couldn't be starker in recent weeks about the climate emergency at the moment. We're seeing southern Europe on fire and we're seeing flooding everywhere and yet this is allowed to continue (at Ffos-y-Fran)."
Questions have also been raised about the cost of restoring the land at Ffos-y-Fran, estimated at between £75m and £125m.
It has been reported that the mining company has put aside only £15 million for the work.
Mr Gruffydd has asked what steps can be taken by the government to ensure the mining company pays the full restoration costs.
Mr Slaughter agrees that this is "a big worry" and said: "We need really strict enforcement about the restoration of the site once the mining stops. The company haven't fulfilled their legal obligations, they didn't put aside the money they promised for restoration. There's a great fear in the community that once it eventually stops, and hopefully that is in August, they probably will just walk away.
"The Welsh Government have created a mess and that site is there and needs to be restored. Coal is part of Wales's past and it has no place in its future."
Nation.Cymru has contacted Merthyr (South Wales) Ltd for a response.
---
Support our Nation today
For the price of a cup of coffee a month you can help us create an independent, not-for-profit, national news service for the people of Wales, by the people of Wales.