News
Senedd member 'angry' at decision to close Bridgend factory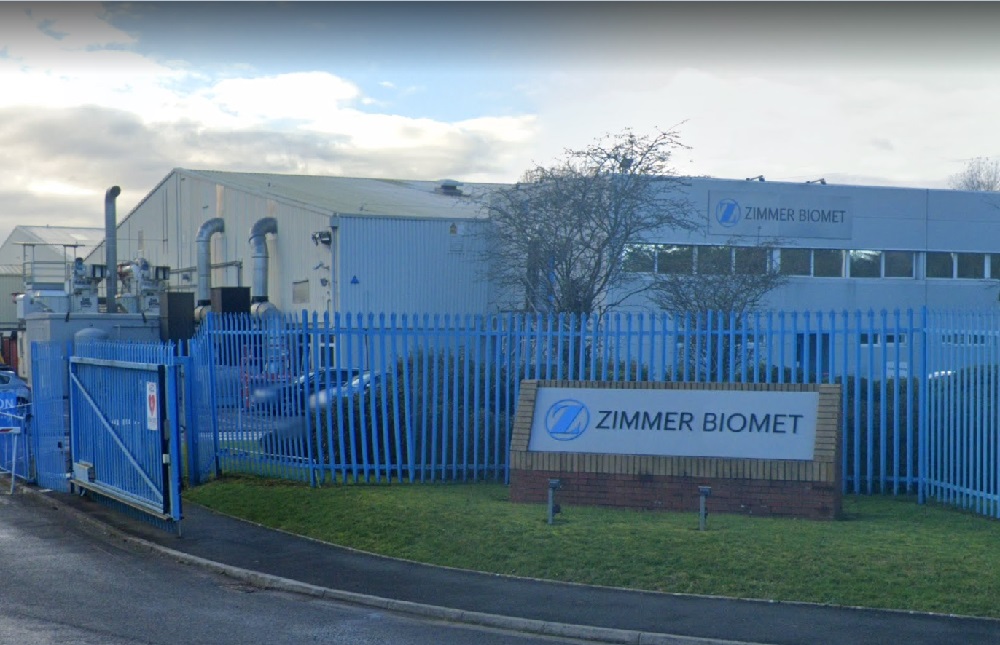 A Senedd member has expressed anger at the decision to close an American owned manufacturing plant in Bridgend – putting over 500 jobs at risk.
The Zimmer Biomet factory which specialises in manufacturing medical goods, confirmed on Thursday (June 29) that it would be closing the plant because "significant investment" would be needed in order to keep it open.
Huw Irranca-Davies, the Labour Member of the Senedd for Ogmore, told BBC Radio Wales Breakfast he was "angry" at the decision.
Mr Irranca-Davies said: "Everyone was shocked, there was no heads-up, there was no sign of this. People like Sarah Murphy, the Bridgend MS, and I have been in this plant regularly.
"We have met with the managing directors of this firm, we have worked with them whenever they have requested access to the Welsh Government to talk about supply chains and so on, we've done it.
"We've never had any indication, let me be crystal clear, never any indication that something was going on so I've gone beyond shock now that everybody feels within the local area.
"I'm actually quite angry now that there was no reaching out to say how can we help, how can we assist, we've got a problem."
Mr Irranca-Davies said he was "worried" about the 540 workers at risk of redundancy and their families.
He said: "I think it was incumbent upon this company that has had the loyalty over decades of a skilled committed workforce, to now work with the unions to avoid job losses.
"To reach out to the Welsh Government who will be willing to engage with this company and talk about how we keep these jobs, this should not be a done deal."
Members of the Unite union meet today (June 30) to discuss the closure.
Plant director Maria Silva said she would "evaluate alternatives and how to limit the loss of jobs" during a six month consultation period.
The leader of Bridgend County Borough Council described the announcement as a "significant blow for staff and the local economy".
Councillor Huw David said: "Zimmer Biomet is a major employer across Bridgend County Borough, and this news has come as a complete shock not only to the company's skilled and loyal workforce, but to the local authority as well.
"We are seeking to urgently meet with unions and senior managers, and will be offering to set up an employment hub at the Zimmer Biomet premises so that our Employability Team can offer direct support to affected staff, who will be deeply worried for themselves and their families at this moment.
"We are also asking Welsh Government and the UK Government to urgently engage with Zimmer Biomet so that potential alternatives to these job losses can be explored.
"While this news arrives as a significant blow for both staff and the local economy, the council and its partners will be working closely together over the weeks and months to come, and will do everything that we can to offer support and help."

Community
Economy Minister, Vaughan Gething said: "This is extremely disappointing news, and will be deeply concerning for staff at Zimmer Biomet and the wider community.
"The Welsh Government is now engaging with the company to understand the rationale for this decision and explore any options that exist to protect these jobs.
"Our priority now is to support the staff affected by today's announcement. We will be working closely with Bridgend County Borough Council, the Department for Work and Pensions and the plant's trade union to ensure employees receive the support they need."
The Unite union, which represents workers at the plant, said it would "fight for jobs and a viable future for the site".
Unite's regional Wales secretary, Peter Hughes said: "The news today that Biomet are proposing a site closure of their facility at Bridgend will be devastating news to our members and their communities.
Unite will explore every avenue available to prevent the current proposal from proceeding. Almost 550 well-paid, highly skilled jobs are at stake here, and the Bridgend area cannot absorb the economic impact this closure would bring.
During the six month consultation period Unite will fight for jobs and a viable future for the site".
The company said the announcement would not affect workers in its UK commercial and research development teams or at the Bridgend commercial distribution centre.
Zimmer Biomet said it remains "committed to customers, patients and team members in the UK".
---
Support our Nation today
For the price of a cup of coffee a month you can help us create an independent, not-for-profit, national news service for the people of Wales, by the people of Wales.