News
Senedd one of only three parliaments in western Europe to back Gaza ceasefire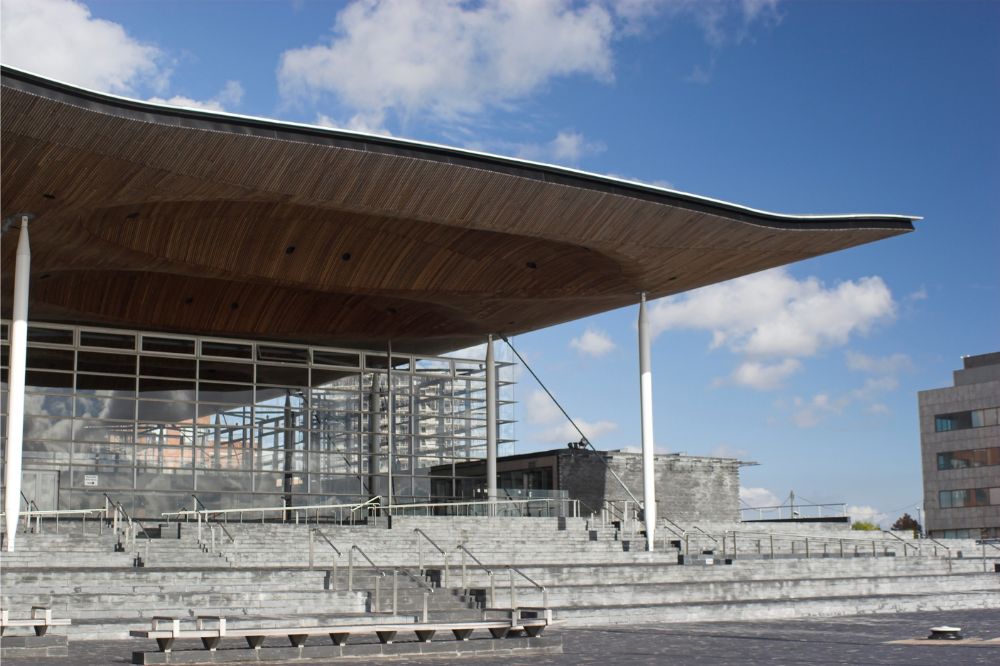 Luke James
The Senedd remains one of only three parliaments in western Europe to have voted for a ceasefire in Gaza after the policy was rejected by the House of Commons last night, according to campaigners.
The Welsh Parliament's support for a motion demanding "an immediate ceasefire" in the Hamas-Israel conflict last week followed similar calls made by the parliaments of Ireland and Catalonia in October.
The European Coordination of Committees and Associations for Palestine (ECCP) told Nation.Cymru that they don't know of any other parliaments which have so far taken the same stand.
"Individual politicians are moving but let's see how long it will take the countries to call for a very basic thing saving lives like a ceasefire," said ECCP co-ordinator Aneta Jerska.
Leaders in France, Spain and Belgium have emerged as leading voices in the campaign for a ceasefire, while those in Germany, Austria and Czechia are most outspoken against the idea.
French President Emmanuel Macron and Spanish Prime Minister Pedro Sanchez have both called for a ceasefire but have not yet formalised their positions through votes in parliament.
That is likely to change in the coming days. Sumar, the left-wing party which is part of Spain's coalition government, announced today it will table a motion calling for a ceasefire.
In Belgium, a federal parliament committee last month rejected a call for a ceasefire made by the Belgian Workers' Party.

Fresh vote
But a fresh vote is set to be held next week on a motion, tabled this time by five of the eight parties in the country's governing coalition, which goes further in calling for a "ban on products and services born of serious violations of humanitarian and human rights law in occupied territories."
At Westminster, the SNP amendment to the King's Speech calling for "all parties to agree to an immediate ceasefire" fell over 150 votes short at Westminster despite a rebellion by 56 Labour MPs, including Cynon Valley's Beth Winter.
"Some people here may doubt the strength of the Senedd's call for a ceasefire but, together, nation after nation can make a powerful statement for peace," Plaid Cymru MP Liz Saville Roberts said in the debate.
Andrew Draper, a Welsh Labour councillor and spokesperson for the Palestine Solidarity Campaign in Wales, said the Senedd vote was "an action noted in Palestine."
"When you're under bombardment as an innocent civilian, it's of some comfort that a people in a far away country have expressed solidarity," he told Nation.Cymru. "It may be seen as a light in the darkness, when things seem hopeless."
Isolated
Opponents of the stance taken by the Senedd will argue that it has left Wales isolated on the international stage.
Both the United Nations' Security Council and the European Council have rejected calls for a ceasefire in favour of "urgent and extended humanitarian pauses."
"I believe that the quickest and most effective way to assist those in overwhelming need is to join others in the international community by calling for an immediate pause," said Labour MS Hefin David in last week's Senedd debate.
Labour MS Alun Davies added: "If I believed for a moment that a ceasefire today would create peace tomorrow, I'd vote for it.
"I want to see peace, but I want to see real peace, and that means that we have to support the people of Israel in taking away the infrastructure of Hamas."
Nation.Cymru approached the Israeli Embassy and the Welsh Conservatives for comment but did not receive a response.
---
Support our Nation today
For the price of a cup of coffee a month you can help us create an independent, not-for-profit, national news service for the people of Wales, by the people of Wales.