News
Senedd told trade barriers may have prompted Zimmer Biomet's decision to quit Wales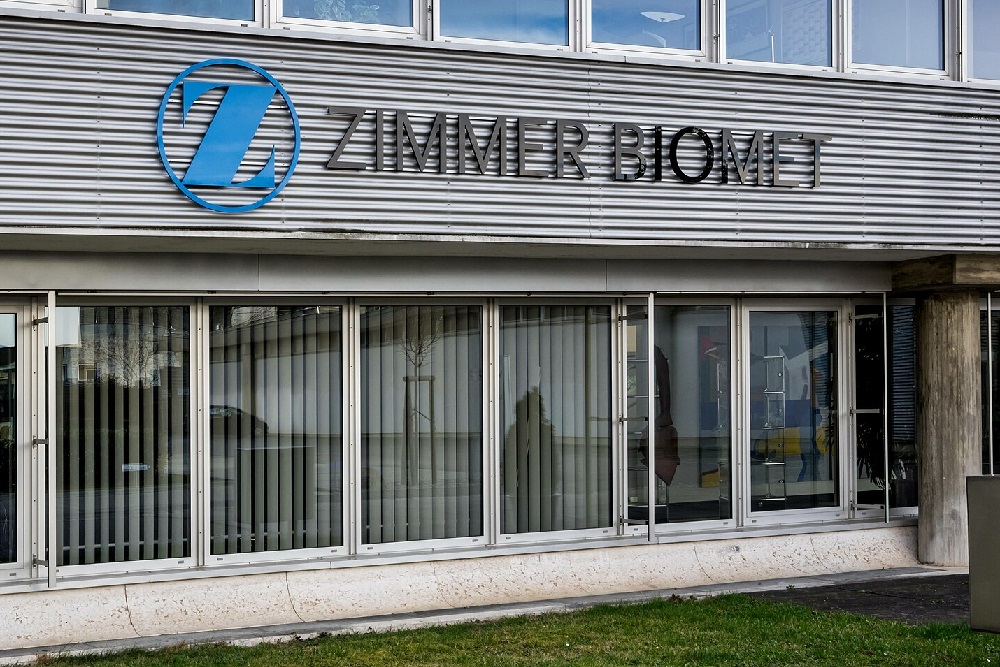 Siân Williams
The Welsh Government needs to understand whether "trade barriers" as a result of Brexit are a factor in Zimmer Biomet's decision to abandon its factory in Bridgend, the Senedd has been told.
American owned Zimmer Biomet which specialises in manufacturing medical goods used by the NHS said on 29 June has that it is closing its Bridgend plant next year putting 540 jobs at risk.
The Senedd was also reminded that the company has been given £1 million from the public purse by Welsh Government.
Retired Consultant Orthopaedic Surgeon, Dr Altaf Hussain, MS for South Wales West, told the Senedd that the news of job losses is not only a blow for his constituents, "but also a potential huge loss for our NHS".
"I'm intimately aware of Zimmer Biomet's products, having fitted hundreds, if not thousands of their Oxford partial knee, knee and hip implants," he said.
NHS orthopaedics is "heavily reliant" on Zimmer Biomet products, said Dr Hussain, "and the move of its manufacturing operation overseas (to Ireland, which is in the European Union) threatens the creation of barriers as these vital medical devices become imported items."
The Welsh Conservative MS asked Economy Minister Vaughan Gething: "What discussions have you had with the Minister of Health regarding the impact the decision will have upon NHS orthopaedics?"
In his response, Mr Gething said that he understood that the "overwhelming majority" of items produced by Zimmer Biomet, "are then exported for use in Europe."

Speculation
Whilst he didn't want to get into "unhelpful speculation about what may lie behind the announcement," Mr Gething said, "we need to understand what this means for Zimmer Biomet and its products within the NHS, and not just here in Wales but in the other nations of the UK as well, and whether this is a straight commercial choice, whether it's to do with barriers to trade, or whether it's other reasons that lie behind it. That's part of the difficulty."
£1 million
Welsh Labour's Sarah Murphy, MS for Bridgend said she was "appalled" by the recent news of the possible closure of the Zimmer Biomet manufacturing factory in her constituency.
The company. which employs over 500 people from across Bridgend and the Ogmore valleys, gave no prior warning to local MSs she told the Senedd, "which demonstrates, I believe, a total disregard for the very real, human cost of this decision.
"Over the last decade alone, the Welsh Government has already invested almost £1 million in the company as part of a large scheme to promote job creation within the region, and yet this is how funding by the Welsh people has been repaid, with lives devastated. All this, while Zimmer Biomet holds discussions on whether or not to open a new factory in (Galway) Ireland."
A quick search of the company's social media page shows that Zimmer Biomet are, "doing a recruitment drive for Ireland at the moment" said Ms Murphy, adding that, "questions must be answered about what motivations prompted," their announcement of the possible closure of the Bridgend factory.
Rationale 
Vaughan Gething said: "We are attempting to engage with the company to understand the rationale for this decision and to explore any options that exist to protect and potentially safeguard any of these jobs."
He told the Senedd that the workforce, the council, locally elected representatives and the Government were not aware of the company's plans until the news had broken.
"That is not what we expect from companies that are investing in Wales and have taken support in the past from the Welsh Government to invest in their future."
Mr Gething added that he'd written to the UK Government's Secretary of State for Department of Business and Trade, Kemi Badenoch, asking her, "to clarify what engagement they have or haven't had with the company. It's unclear at this point what that is (and) I'm looking for clarity so I'm able to act on the basis of a complete understanding of what has happened."
Unite the Union are directly engaged with the workforce in Bridgend to explore what are the possibilities, said Mr Gething: "I don't think we should be entirely without hope here" because the company have announced a long engagement period of six months.
"They also don't propose for any of the reductions in headcount to take place until next year. So, there is a window to not simply understand what the company propose and why, but to see if there are opportunities to influence the decision that has been made, because this is a loyal and highly skilled workforce. These are good jobs in a part of the country where no-one will want to see them move, and it has a very big impact on the wider community."
---
Support our Nation today
For the price of a cup of coffee a month you can help us create an independent, not-for-profit, national news service for the people of Wales, by the people of Wales.