News
Senedd warned of further damage to competitiveness of Welsh ports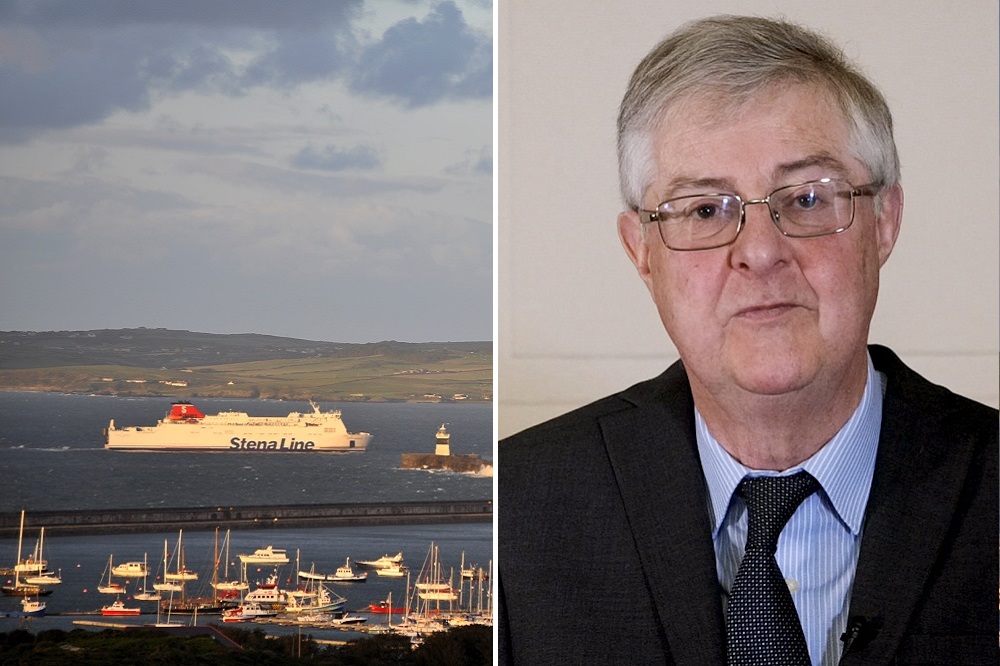 Members of all political parties in the Senedd have expressed their concern about the future of Welsh ports.
First Minister Mark Drakeford told the Senedd yesterday (8 March), that in the coming weeks, "We will pay particular attention to the impact of the Windsor Framework on the competitiveness of Welsh ports."
The Windsor Framework is a proposed post-Brexit legal agreement between the European Union and the United Kingdom which was announced on 27 February 2023.
The new deal introduces more rigorous checks on goods moving from mainland Britain to the Republic of Ireland, while introducing lighter controls via a "green lane" system for goods moving directly to Northern Ireland.
Whilst he welcomes progress made on resolving the outstanding issues on the Northern Ireland protocol, Mr Drakeford said: "The terms of the withdrawal agreement from the European Union handed Welsh ports a clear competitive disadvantage. Irish businesses bypass the land bridge in favour of direct links to EU ports in France and Spain."
Prior to leaving the European Union, Rosslare had four major routes between the Republic of Ireland and Welsh ports, said Mr Drakeford.
"Now, there are 40 routes out of Rosslare and they're going directly to the European Union, to the single market."
On Rishi Sunak's recent excitement at having created a position for Northern Ireland where they have access both to the UK single market and the EU single market, Mr Drakeford added: "I was tempted to write to him asking him if he could find the same advantages for Wales as well, because it is absolutely an irony that he should celebrate something that he himself worked so hard to deny to the rest of the United Kingdom."

Brexit "folly"
Prime Minister Rishi Sunak's, "excitement and hypocrisy" about Northern Ireland's privileged access to the UK and EU markets is, "particularly galling, given that he campaigned for the rest of Britain to give it up," said Joyce Watson MS.
The Welsh Labour MS for Mid and West Wales said: "Brexit has done a good job in boosting French ports at the expense of UK ports. It's far easier now, of course, to bypass Welsh ports, and we can't afford any further decline."
According to Ms Watson there are "simple things" the UK Government could do, that would enhance the prospects of barrier-free trade between Welsh ports and Ireland.
"They could, for example, negotiate a veterinary agreement with the EU. That would remove entirely the need for sanitary and phytosanitary checks at Welsh ports.
"A sensible UK Government would come to a veterinary agreement and we'd be back to where we were before, to quote (this weeks') Financial Times, the folly of Brexit was imposed upon us."
Fewer sailings?
Welsh Tory MS for Carmarthen South and West Pembrokeshire, Samuel Kurtz, said that in the last month he'd heard that: "Irish Ferries is being very tight-lipped around their future."
This is causing great concern to some of his constituents, and crew onboard the ferry.
They are worried, said Mr Kurtz, that there may be plans to consolidate the two ferry services out of one port so that there is only one set of sailings from Pembrokeshire to Rosslare.
Plaid Cymru Ynys Môn MS Rhun ap Iorwerth said there's no doubt at all that Brexit has been very damaging to the port of Holyhead in his constituency.
He said: "One strong argument for giving a free port designation to Holyhead is that that designation has already been given to Liverpool, where it's possible to sail directly to Northern Ireland, and the fear is that (it) gives an unfair advantage to Liverpool over Holyhead."
Lib Dem MS for Brecon and Radnorshire agreed that Brexit had damaged "the competitiveness of our Welsh ports."
---
Support our Nation today
For the price of a cup of coffee a month you can help us create an independent, not-for-profit, national news service for the people of Wales, by the people of Wales.