News
Senior Irish and British minsters at odds over Taoiseach's united Ireland comments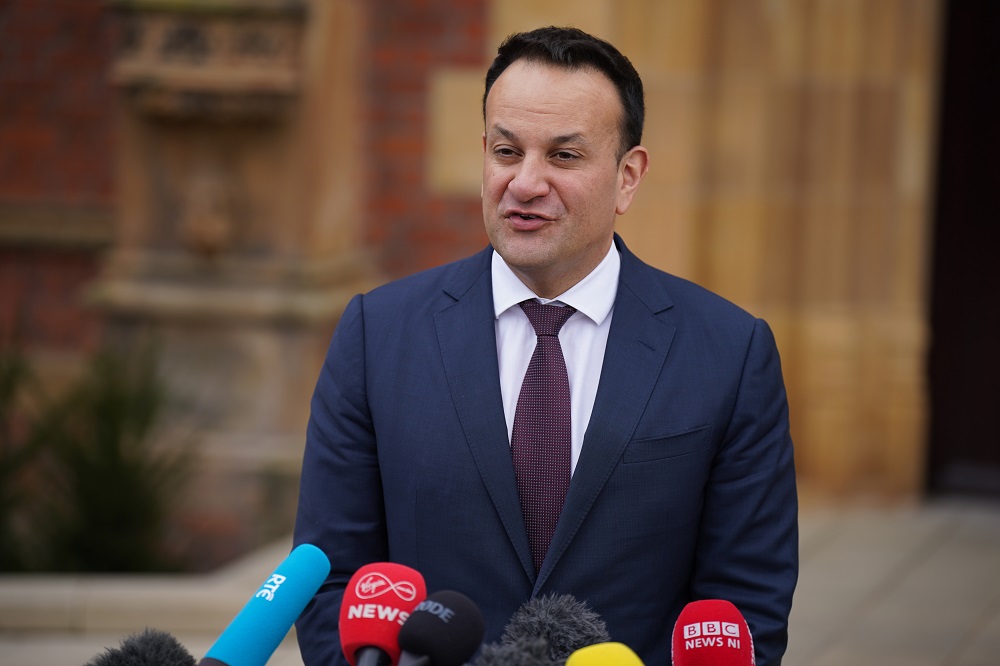 Senior ministers from the UK and Irish governments remain at odds over comments by Taoiseach Leo Varadkar, branded by the British as "unhelpful".
On Monday, Northern Ireland Secretary Chris Heaton-Harris referenced remarks made by Mr Varadkar around Irish unity and the collapse of Stormont.
The Irish premier had expressed his belief that he would see unification within his lifetime. He also raising the potential for a "plan B" if devolved government in Northern Ireland is not restored by the autumn.
Mr Heaton-Harris said "unhelpful comments down in Dublin resonate up here amongst the unionist community" during his efforts to get the Stormont Assembly restored.
On Tuesday morning, Ireland's deputy premier Micheal Martin said he was surprised by Mr Heaton-Harris' comments, adding: "I think everybody is entitled to have their perspectives on the future constitutional position of Northern Ireland."
He went on: "Since the New Ireland Forum, we in the Republic have always articulated our aspiration to a united Ireland."

Inevitable
Later on Tuesday, Northern Ireland Minister Steve Baker said while Mr Varadkar was entitled to make the comments, he questioned whether it was a good idea.
"I think it's inevitable in the Republic of Ireland when they face a great contest against Sinn Fein, the present government are bound to talk about a united Ireland, and we recognise that they're entitled to talk about a united Ireland," he said.
"It is of course unhelpful as a matter of fact. They're entitled to do it, but of course there's a difference between being entitled to something and it being a good idea, particularly in this moment.
"The DUP, unionist opinion and loyalist opinion, I think it's fair to say, very rarely welcomes any intervention or any presence from an Irish government minister, and in a sensitive moment like this, it would be better to just leave room for unionist opinion to gently get into the Executive."
Mr Baker said he was a unionist, and pointed to a unionist badge he was wearing during a visit to Belfast on Tuesday ahead of a major investment conference.
"We respect the Belfast/Good Friday Agreement in all of its dimensions, but that includes the consent of the people of Northern Ireland to be in the union," he said.
"Now after everything I have done, I think I have established my own personal credentials on this question of democratic consent, and at the moment we believe there is a consensus to stay in the union.
"As a Conservative and Unionist politician I think I'm entitled to talk about the union, entitled to talk about Northern Ireland flourishing, and none of that takes away from our determination to see to it that everyone in Northern Ireland flourishes whatever shade of political opinion they may have."
---
Support our Nation today
For the price of a cup of coffee a month you can help us create an independent, not-for-profit, national news service for the people of Wales, by the people of Wales.