News
Senior Scouts Cymru employee under investigation following Nation.Cymru probe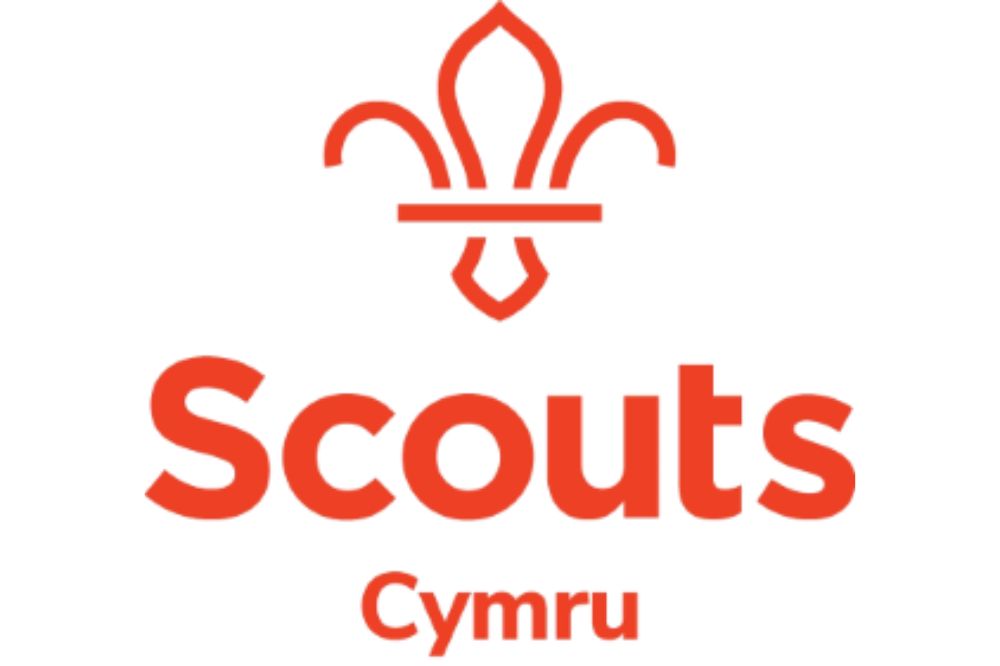 Emily Price – News Editor
A senior Scouts Cymru employee is under investigation following a probe by Nation.Cymru which looked at the content being liked and shared on a social media account linked to the organisation.
Scouts Cymru's Head of Communication and Engagement, Llŷr Powell has been made subject to an "ongoing human resources process" after Nation.Cymru investigated the nature of likes, retweets and tweets appearing on Mr Powell's Twitter account
The account, which previously contained a direct link to Scouts Cymru and is accessible via the organisations own website, was being used to share not only Scouts updates, but also to amplify views that were at odds with the written policies set out by the company.
Nation.Cymru found that a bio in the team section of the Scout Cymru website contained a direct link to Mr Powell's Twitter account which included content that was anti trans, homophobic and politically opinionated.
Mr Powell is a former a UKIP candidate for Neath and South Wales West and the social media account in question is followed by Nigel Farage and a string of Welsh Conservative MS's and councillors.
Criticism of Welsh Government decisions have been regularly posted to the account along with expressions of support for Conservative candidates, despite the Scouts Cymru rule that the Scout movement is "not connected with any political body."
One Tweet posted to the account said: "In 2021 the Welsh government failed to spend £155.5m and had to give it back to the UK government. Today the Welsh government risks losing £500m of EU cash unless it spends it before the end of the year. The Welsh government couldn't organise a two-ticket raffle."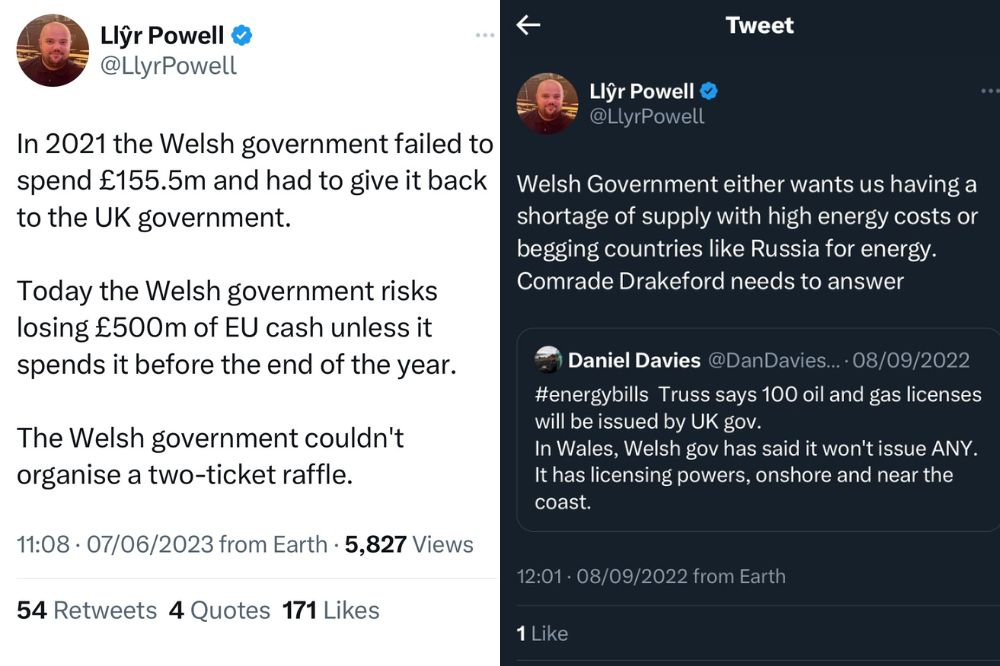 Pride flag
The account has also liked multiple anti-trans and homophobic posts and on a number of occasions anti-refugee posts which refer to asylum seekers as "illegal immigrants" despite the Scouts policy that "Scouting is open to all, all races, genders, abilities and faiths."
One post liked by the account features an American Pride video with a caption that describes the LGBTQ+ flag as "absolutely DISGUSTING!"
Another post which said: "We don't even want Pride Month anymore, we just want to be separated from the TQ+ cult" was also liked by Mr Powell.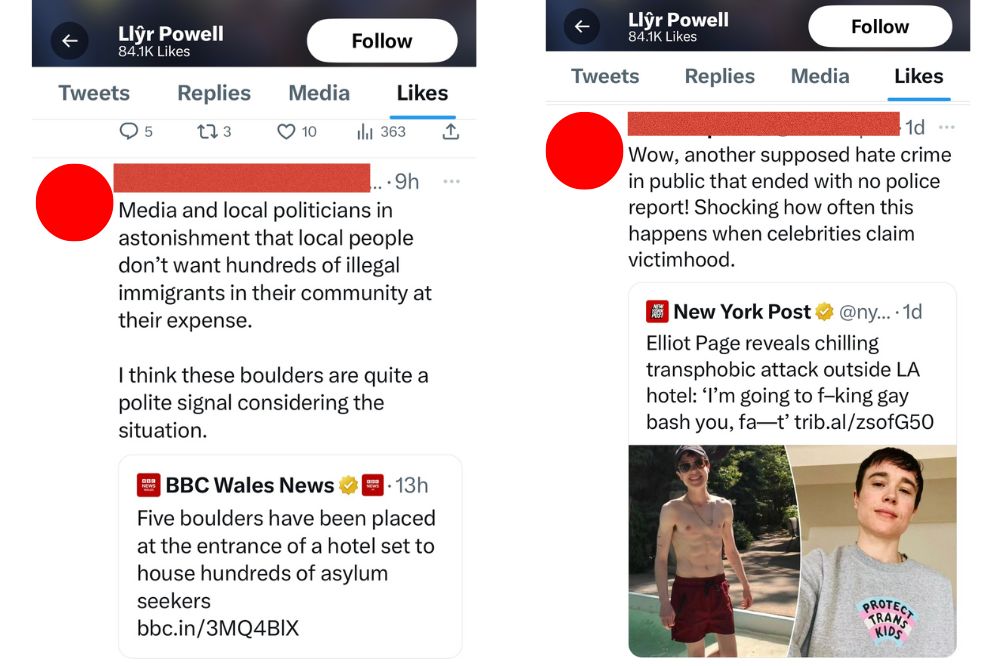 "Welcome"
Scouts Cymru works with 14,000 young people and 5000 volunteers across Wales and on the organisations website advice  can be found on "supporting young trans people" and includes information on the experiences faced by transgender people.
The Scouts Website states: "It's important that in Scouts all young people and adults feel welcome, included and valued for who they are. Be aware that someone who is LGBT+ may have experienced discrimination or bullying in other areas of their life.
"Therefore it's ever more important that Scouts creates a positive, supportive environment, which actively celebrates difference."
The Scouts website also includes information for young people regarding "gender identity".
Despite the website listing a number of genders such as "trans, intersex and non-binary", Nation.Cymru found that Mr Powell was regularly liking posts that state there is "only two genders".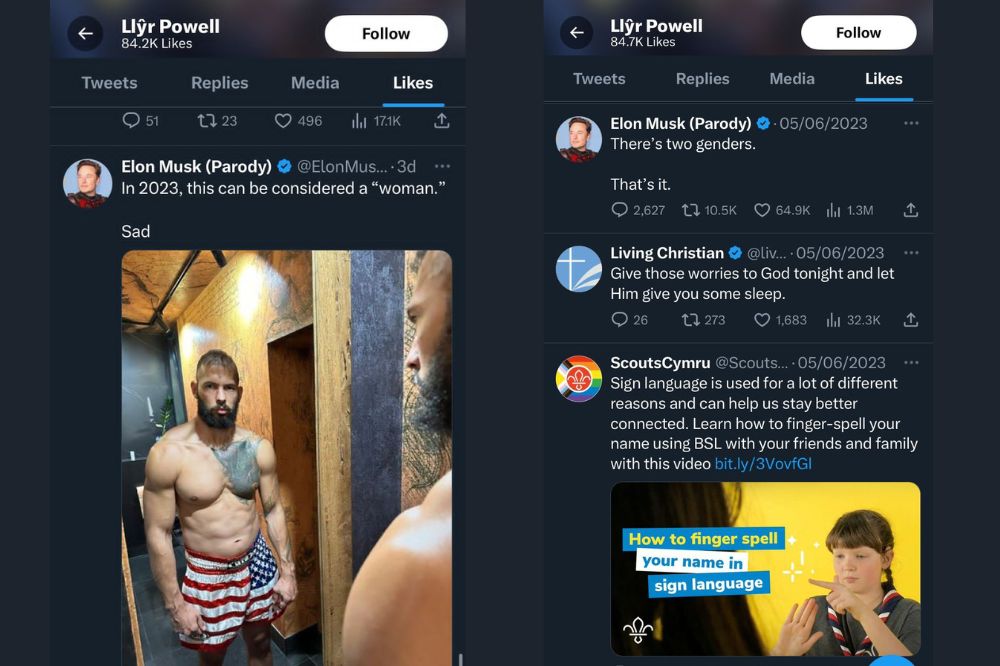 Views
Another post in Mr Powell's 'liked' archive included a New York Post article about a transphobic attack on trans Hollywood actor Elliot Page.
Mr Powell had liked a retweet of the article from another Twitter user who had included the caption, "Wow, another supposed hate crime in public with no police report! Shocking how often this happens when celebrities claim victimhood."
Mr Powell's Twitter bio previously read: "Communication and Engagement @ScoutsCymru. Matthew 19:26" but was altered to "Matthew 19:26 †" after Nation.Cymru made Scouts Cymru aware of the content being liked and shared on the page.
Nation.Cymru attempted to contact Mr Powell to ask whether the likes and retweets that appeared on his Twitter account were a reflection of his own views on marginalised groups.
We received an automatic email response directing us to a different member of staff working at Scouts Cymru.

Response
A Scouts spokesperson said: "At Scouts, we're open to all. Our main priority is to make sure that everyone, be that our young people or our volunteers, feel welcome and comfortable to take part.
"We promote young people to have respect and care for others – including for people with backgrounds and identities that are different to their own. We seek ways for young people to connect with, understand and respect people from all walks of life.
"I can confirm that the case you raise with us is now part of an ongoing Human Resources process. Until this process reaches a conclusion it would be inappropriate for us to comment further."
---
Support our Nation today
For the price of a cup of coffee a month you can help us create an independent, not-for-profit, national news service for the people of Wales, by the people of Wales.