News
Senior Tory claims people are abusing food banks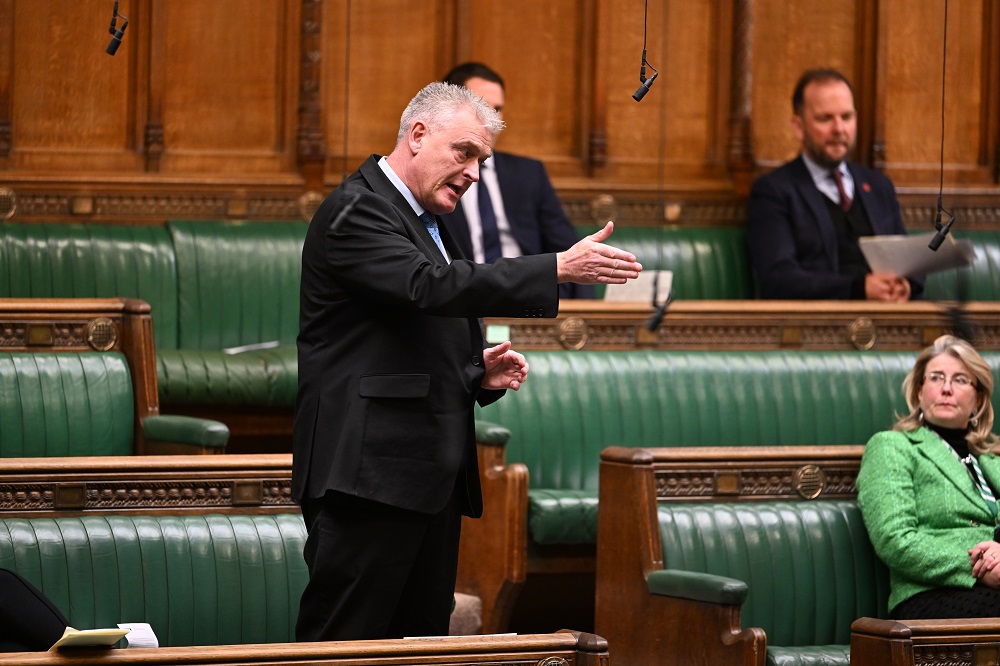 People are abusing food banks and using them as a "weekly shop", Conservative Party deputy chairman Lee Anderson has claimed.
Leading a Westminster Hall debate, the controversy courting MP for Ashield also said, "I don't do divisive politics".
"We have got this culture now in some of these deprived areas where people are so dependent on food banks it is like a weekly shop for them," Mr Anderson said.
"One particular family I was helping, really helping, and they were going to the food bank two or three times a week to get their groceries and then, you know, I see them in McDonald's two or three times a week.
"I am thinking, my goodness, I don't want to stop the children going for a treat once in a while but it is all about priorities. If you are really struggling for money and you are going to a food bank two or three times a week, you shouldn't be going out for fast food, takeaways every week. You shouldn't be doing that.
"Food banks are being abused. Constituents tell me every single day, now they are either making it up or telling lies or whatever, but they are abused. They are abused, food banks are abused by people who don't need the food banks – we should target the food banks."

Protests
As other MPs protested, he added: "You can shake your head all you want."
Closing the debate on tackling poverty and the cost of food, the Conservative Party deputy chairman said: "Little bit disappointed with some of the divisive comments that came from the opposite side of the chamber today. I don't do divisive politics. I like to debate sensibly.
"Some of the divisive language was awful. I didn't say that everybody was abusing the food bank system."
Mr Anderson noted he said "some people", adding: "We should be very careful with the tone and delivery in tomorrow's headlines in the paper because it leads to hatred, it leads to nastiness, it leads to threats."
---
Support our Nation today
For the price of a cup of coffee a month you can help us create an independent, not-for-profit, national news service for the people of Wales, by the people of Wales.