News
Shadow minister calls for progress on new nuclear power stations in Wales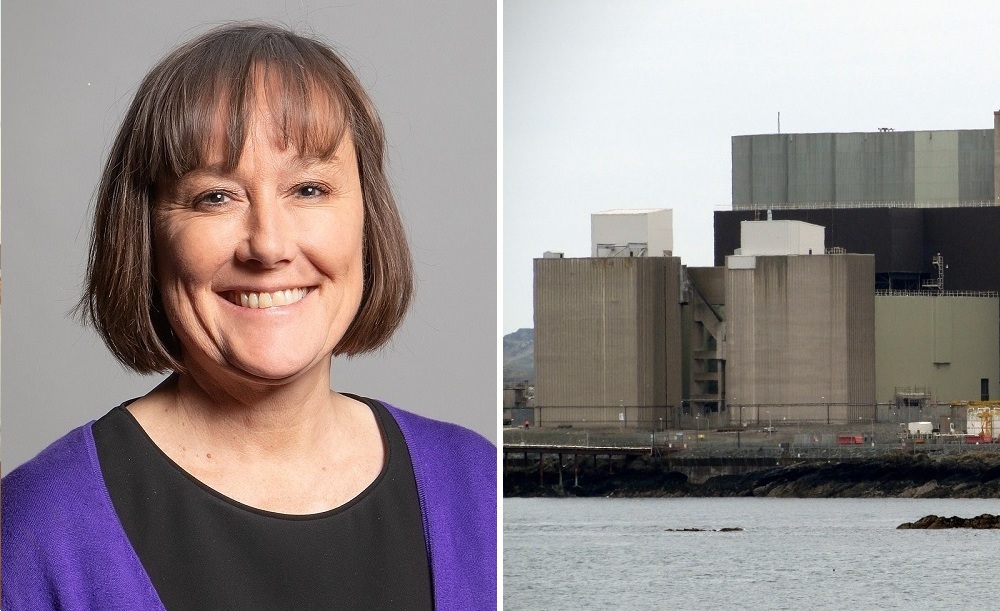 Labour's shadow Wales secretary Jo Stevens has called on the UK Government to "stop talking and start acting" on nuclear power.
Trawsfynydd and Wylfa, the sites of decommissioned nuclear power stations in the north of Wales, have both been targeted as potential locations for the new generation of mini-reactors.
The UK Government confirmed its intention to push ahead with a nuclear project at Wylfa on Anglesey in April 2022 as part of former Prime Minister Boris Johnson's new energy strategy which set out a target of up to 25% of the UK's projected electricity demand being met from nuclear power stations by 2050.
Subsequently, progress on the plans has stalled and earlier this week Rolls-Royce warned the UK risks falling behind in the global competition for mini nuclear reactors, as the company predicts a minimum six-month delay in securing approval for its own reactor design.
Despite the government's upcoming design competition and the establishment of Great British Nuclear to support small modular reactor projects, Rolls-Royce highlighted the need for speed in order to keep pace with international advancements in the new technology.

Deliver
Speaking at Westminster today during a Welsh Affairs Committee session on the economy, Ms Stevens said: "The last Labour Government gave the go-ahead for new nuclear sites in 2009. Nearly a decade on none are up and running and it's now two years since Hitachi pulled out of the Wylfa project.
"Labour is ready to deliver new nuclear to ensure energy resilience, security and lower bills, so when is his government going to stop talking and start acting."
In response to the Cardiff Central MP, Welsh Secretary David TC Davies replied: "I'm absolutely delighted that (she) has said now that the Labour Party are now supporting nuclear power, it's not something that was evident to us when they were in opposition a few years ago.
"They had an opportunity over the 13 years when they were in Government to build new nuclear powers stations but it's good that belatedly they've decided that they will support new nuclear power in Wales and I can assure (her) I'm happy to work with the Welsh Labour government and anyone else who's interested in making sure that GBN (Great British Nuclear) can take forward sites such as Wylfa which is an excellent site for new nuclear."

Nanny State
Earlier, the Welsh Government was accused of pursuing nanny state policies during discussion over the state of the economy.
The Conservative chairman of Westminster's Welsh Affairs Committee Stephen Crabb described the most recent data as not making "pretty reading as far as the Welsh economy is concerned."
"The Welsh economy still hasn't returned to pre-pandemic levels unlike in England and unemployment in Wales is going up unlike elsewhere in the UK, he added.
Directing a question at the Welsh Secretary, he asked: "So does (he) share my concern about what is going on inside the Welsh economy under a Labour administration in Cardiff and does he agree with me that what we need is a laser like focus on supporting growth, supporting business and unleashing all of the opportunity and potential in Wales?"
David TC Davies replied: "It is deeply disappointing that growth in Wales in now below pre-pandemic levels whereas in England it is above pre-pandemic levels.
"I think the Welsh Labour Government need to ask themselves some (difficult) questions and perhaps stop concentrating on nanny state policies, like the ban on meal deals, the 20-mile-an hour limit, the ban on new roads and start thinking about what they can actually do to deliver jobs and I don't mean the… scheme to create a whole load of extra Senedd members."
---
Support our Nation today
For the price of a cup of coffee a month you can help us create an independent, not-for-profit, national news service for the people of Wales, by the people of Wales.