News
Six Welsh health boards breach break even duty amid financial pressures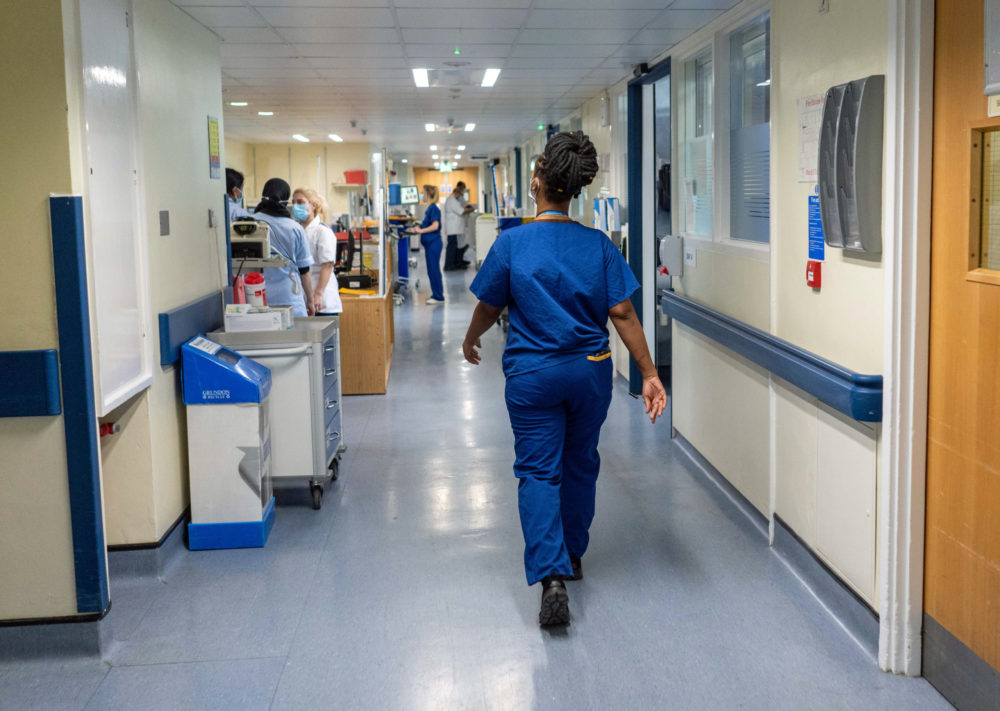 Six out of the seven health boards in Wales have failed to meet their statutory duty to break even over a three-year period, according to a report by Audit Wales.
While Betsi Cadwaladr University Health Board reported that it achieved its duty to break even, there remains uncertainty regarding uncorrected errors in the 2021-22 accounts.
As a result, the Auditor General was unable to conclude that expenditure at the health board was fairly stated for this current financial year.
He also found that the health board incurred irregular expenditure and breached its standing financial instructions by making payments to a former interim executive member of the board.
In total health services in Wales received over £9bn of revenue funding in 2022-23, a cash uplift of £131m but less than the increase of £175m in 2021-22.
With the impact of rising inflation, the uplift equated to a 4.9% real terms decrease in funding. This was compared with a 2.5% real terms increase in 2021-22.
Against a backdrop of significant pressure, the total in-year deficit for 2022-23 has increased to £150m.
Expenditure on agency staff has grown steadily over the last five years, with a further increase of 20% in cash terms in 2022-23, putting overall agency spend at £325m across NHS Wales.
The majority of the spend is to cover vacancies in the workforce.
Reported savings increased again in 2022-23, continuing the trend in 2021-22, but still at a lower level than in 2018-19.
However, the proportion of savings delivered through one-off actions, such as delaying spend, continues to grow.
The Auditor General said that strategic planning will be key to delivering transformation in the NHS.
From 2022-23, three-year planning arrangements were reinstated after the pause due to the COVID-19 pandemic.
Bodies have now moved back to medium-term three-year planning from the more agile annual plans used in the previous two years.
However, the current financial climate alongside the need to deal with service pressures means it will be increasingly difficult for NHS bodies to produce financially balanced plans.

Challenges
Adrian Crompton, Auditor General said: "Health revenue funding in the NHS in Wales fell in real terms in 2022-23 at a time when the service continued to face the challenges of tackling backlogs and responding to immediate service pressures and new patterns of demand.
"Whilst I recognise the scale of the financial and operational challenges faced by the NHS, I am concerned at having to qualify my audit opinion on the accounts of all seven Health Boards. In most cases this is because they have failed to meet the statutory duty legislated for by the Senedd, to break even over three years.
"The focus on recovery and remodelling must continue into the current year and beyond but our data points to ongoing workforce challenges, evidenced by growing expenditure on agency staffing, and a need to develop a more strategic approach to service transformation. NHS bodies will need to use the reinstated medium term planning process to set out a financially sustainable path to service recovery and modernisation."
Reacting to the report, the Chair of the Senedd's Public Accounts and Public Administrations Committee says that the situation may require further investigation.
Mark Isherwood MS, Chair of the Senedd's Public Accounts and Public Administration Committee said: "The Auditor General's report on the NHS bodies' 2022-23 accounts raises several issues of concern.
"The fact that the Auditor has seen fit to qualify the accounts of all seven Health Boards is indicative of the pressures felt across Wales' health service as it strives to recover from the Covid-19 emergency and the ongoing cost of living crisis.
"However, there are positive signs in the Auditor's report confirming that savings have increased again in 2022-23, although still at a lower level than 2018-19. We also hope that a return to long-term planning, which had been put on hold during the pandemic, will soon start to bear fruit.
"The Committee will now carefully review the Auditors General's conclusions pending a decision whether we should investigate the issues in further depth."
Deeply worrying
Plaid Cymru's Health and Care spokesperson, Mabon ap Gwynfor MS, said: "The Auditor's report paints a deeply worrying picture of the financial wellbeing of our health boards.
"This is further evidence of the Labour Welsh Government's continued lack of grip of the Health Service, and today's dire verdict is compounded by the fact that waiting times are unacceptably long in Wales.
"A further increase in agency spending, bringing it to £325 million across NHS Wales, and a tenfold increase in agency spend within the ambulance service proves that there is still a lack of workforce planning.
"As a consequence more and more money is going into the profits of private companies, rather than front line services.
"This Labour Government claims that it likes collaborative working with social partners, but that collaboration is a one-way street as far as the Labour Government is concerned.
"They need to listen to the workforce and plan ahead more effectively. Greater flexibility and better training opportunities within work time is essential across the board if they are to retain more of the excellent staff that we already have in our NHS."
---
Support our Nation today
For the price of a cup of coffee a month you can help us create an independent, not-for-profit, national news service for the people of Wales, by the people of Wales.