News
Sixth Senedd term officially opened by the Queen
//= do_shortcode('[in-content-square]')?>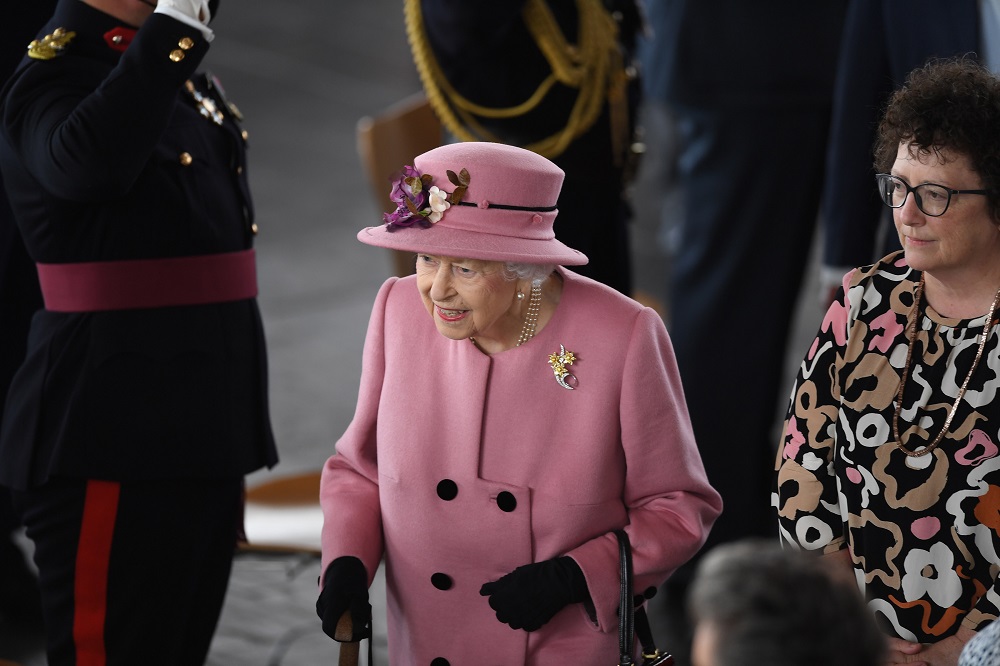 The Senedd has been officially opened for its sixth term by the Queen, in her first visit to Wales for five years.
The monarch arrived in Cardiff Bay this morning and was accompanied by Prince of Wales and the Duchess of Cornwall.
A 21-gun salute sounded in Cardiff Bay to mark her arrival in the city, and at the steps of the Senedd she was greeted by pupils from Mount Stuart Primary School.
She was then met by First Minister Mark Drakeford, an avowed republican, and the Llywydd Elin Jones, before mace-bearer Shaz Khan led her into the debating chamber.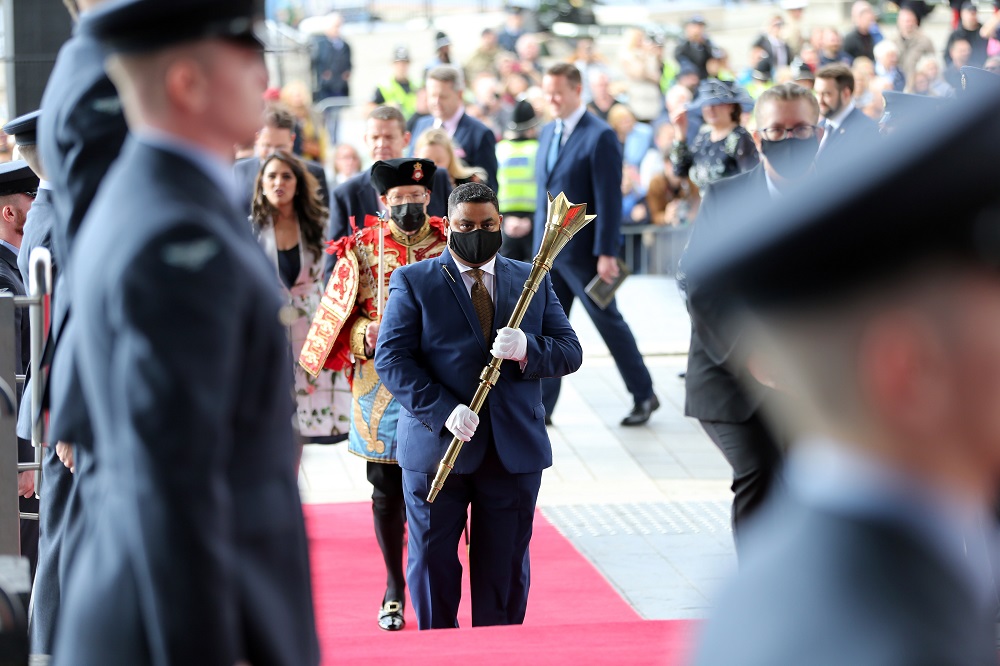 The Queen told Senedd members there were "many challenges ahead" in the sixth session of the parliament.
She said: "As you work together to promote the wellbeing of the people of Wales, and support the recovery effort, the Prince of Wales, the Duchess of Cornwall and I extend our warmest good wishes to you for the sixth session of this parliament, and hope you have every success with your endeavours.
"When I was here for the last opening in 2016, I noted that the fifth assembly would mark a significant development in the history of devolution in Wales.
"Since then, further measures have been taken to strengthen the foundations of your parliamentary democracy.
"The Wales Act 2017 establish this parliament on a new basis.
"And you use this legislation to help the public better understand your work, and to include more people in the democratic process. As a result, this parliament is now recognised in law."

'Challenges' 
Mark Drakeford told the Senedd that there were "still many challenges ahead" beyond the pandemic.
He said: "We will use all of our powers to promote prosperity, equality, and wellbeing for everyone in Wales."
Drakeford also said that Senedd members would "turn ourselves to that other great crisis of our times, the crisis in climate change and the loss of our biodiversity".
"As elected representatives, we have the privilege and the duty to defend and to strengthen our democracy, to promote the well-being of all of our citizens and to promote the natural beauty of the country in which we are so lucky to live here in Wales," he added.
The service included a poetry reading from Eleri Griffiths and Oliver Edwards Davies of the Welsh Youth Parliament. They read Ein Llais, which was written by children from 24 primary schools about their hopes for the future.
A family who recently arrived in Wales after fleeing the Taliban in Afghanistan was part of the official opening.
The family arrived in Wales as part of the Afghan Relocation and Assistance Policy (ARAP) having served the Armed Forces over 20 years in Afghanistan.
The names of the family members have not been published in order to protect their identities as refugees from the Taliban.
The Senedd said that they were keen that the ceremony showcased the "voices of Wales' diverse communities".