News
South Wales Police has worst record for allegations of violence against women and girls of all Welsh forces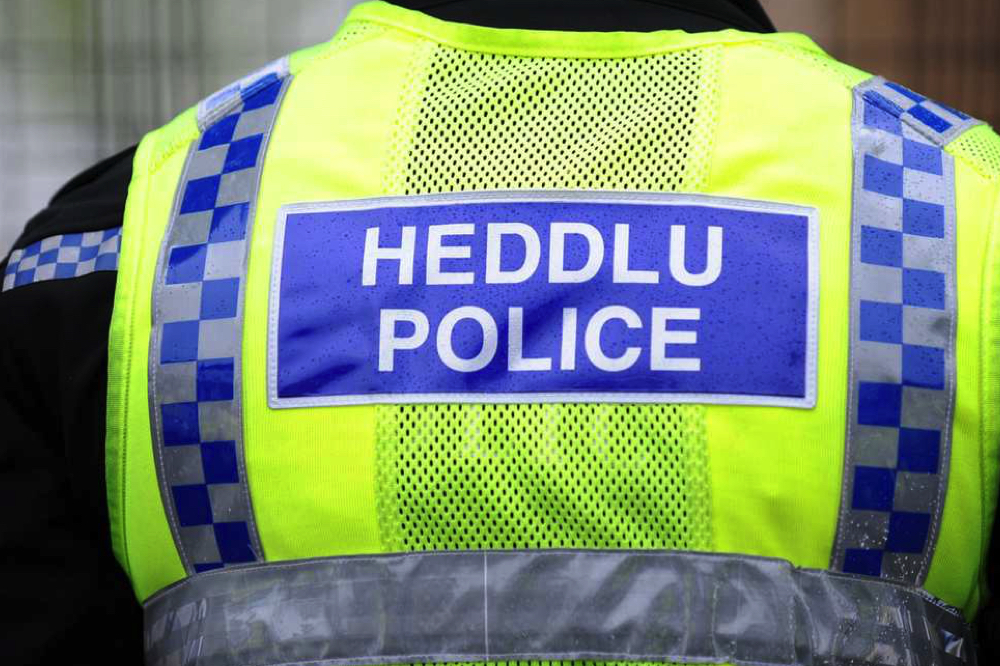 Emily Price – News Editor
South Wales Police have the highest number of officers and staff involved in allegations of violence against women and girls – accounting for 63 percent of all complaints against Welsh police forces.
Figures published by the National Police Chiefs Council on Tuesday revealed the number of complaints made against officers and staff from police forces in both England and Wales over the treatment of women and girls.
The figures were provided at a 'national' level and failed to offer specific data for Wales's four police forces.
An investigation by Nation.Cymru can now reveal the number of complaints against police forces across Wales relating to allegations of sexual harassment, discreditable conduct not in the execution of their duty and sexual assault.
The figures are based on data gathered over a six month period between October 2021 and March 2022.
South Wales Police had the highest number of staff and officers involved in allegations of violence against women and girls with 32 individuals subject to complaints and conduct matters.
South Wales Police is the largest police force in Wales servicing 1.3 million people (42% of the country's population).
South Wales Police Chief Constable, Jeremy Vaughan, said: "The public must be able to trust police officers to the ends of the earth and as Chief Constable, I have made it clear that I will not tolerate inappropriate behaviour.
 "There is no place in the police service for violence against women and girls, misogyny, racism or any other form of discriminatory behaviour.
"Since I became Chief Constable, a number of individuals have been shown the exit door for abusing the personal responsibility and power that we hold as police officers. I need to be able to trust the people working for me and there should be no doubt in my mind in this regard.
 "I know that the vast majority of the officers and staff who work for South Wales Police conduct themselves impeccably and work tirelessly to protect the public, those very few who choose to breach the standards expected of them undermine all this work and erode the public's trust in us.
 "This is why any breach of the standards of professional behaviour must be treated very gravely and the outcomes of gross misconduct hearings published to ensure transparency.
 "I take great pride in the work that we do on a daily basis to help the vulnerable, bring offenders to justice and protect communities from harm and I am reassured by the positive feedback we have received from the independent, external assessment of how we promote an ethical culture and challenge unprofessional behaviour.
"The latest acknowledgement of our work in this area comes in the form of a positive assessment of the way we deal with vetting and counter corruption which is vitally important to ensure that we have the capability to proactively identify and deal with inappropriate and unacceptable behaviour."
South Wales Police told Nation.Cymru it was the only force in Wales to be graded as 'good' by the inspectorate of constabulary for the way it carries out vetting of its officers and staff.
The force is currently using cutting-edge technology to monitor computer systems to identify officers and staff who may be displaying signs of predatory or inappropriate behaviour.
South Wales Police claims to be leading UK policing on identifying and tackling sexual harassment in the workplace, encouraging victims to come forward to deal with this behaviour, and the abuse of position for sexual purposes.

Standards
At North Wales Police, 9 of its workforce were subject to allegations relating to violence against women and girls during the same six month period.
Chief Constable of North Wales Police, Amanda Blakeman said: "Our communities rightly expect the highest standards and conduct from all our employees.
"The overwhelming majority of officers and staff are hardworking and professional. I remain resolute in rooting out those Officers that have no place in our organisation."
6 individuals were subject to similar allegations at Dyfed Powys Police during the same period.
Dyfed Powys Police did not provide Nation.Cymru with a statement regarding the figures.
Gwent Police had 4 individuals subject to allegations of complaints and conduct during the same time period.
Deputy Chief Constable for Gwent Police, Rachel Williams said: "We've taken a robust approach to dealing with unacceptable behaviours by officers and staff, and we will not tolerate these distressing or harmful actions that undermine public confidence in policing.
"It is important that we remain resolute in our approach to identifying these individuals whose conduct does not reflect our policing values.
"We will continue to intervene, challenge and prevent such behaviours ensuring we reduce harm to victims."
Watchdogs have found systemic weaknesses in the way forces dealt with these types of accusations, with colleagues investigating the claims and victims deterred from reporting crimes because the suspect worked for the police.
A national threat assessment of the scale of violence against women and girls will be made next month.
The moves are part of efforts to tackle misogyny in policing across Wales and England after scandals including the murder of Sarah Everard by a serving officer and PC David Carrick being unmasked as a prolific sex offender.
Deputy Chief Constable Maggie Blyth, NPCC co-ordinator for violence against women and girls, said she wants to see more officers and staff sacked or disciplined for crimes or misconduct against women.
"We need to be harsher in the sanctions that we are imposing upon anyone where there are allegations of this type of behaviour, whether it's from a police complaint or whether it's from internal misconduct", she said.
"I would hope as we publish this (data) again in a year's time, we will see probably more cases as we shine the light and turn those stones, more coming to light but speeding up that dismissal and removal from the service."
Police leaders have asked the Home Office to toughen up existing regulations, including barring anyone convicted or cautioned for this type of offence from policing, and re-vetting anyone accused of these types of crimes.
They are also encouraging chief constables to use accelerated misconduct hearings to speed up disciplinary processes.
---
Support our Nation today
For the price of a cup of coffee a month you can help us create an independent, not-for-profit, national news service for the people of Wales, by the people of Wales.