News
Spain's Socialist leader could become PM with support of pro independence parties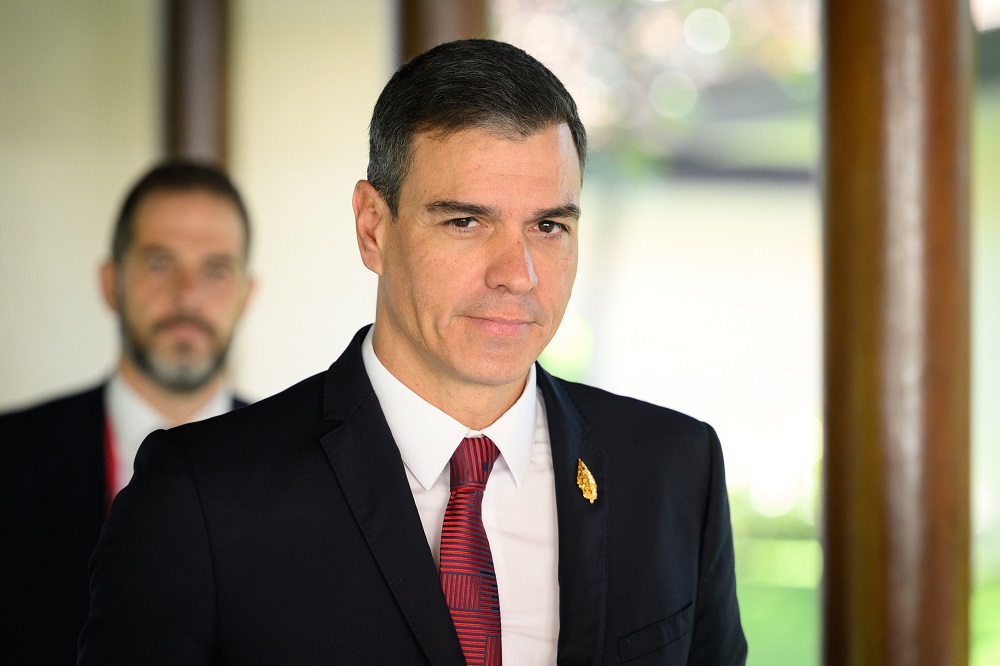 Spain's acting centre-left Prime Minister Pedro Sanchez lost July's national election – but now has a shot at returning to power, with Catalan, Basque and Galician nationalists as potential kingmakers.
The opportunity comes  after the leader of the country's conservatives failed for a second time to get parliamentary support for a new government.
In a vote in the Congress of Deputies in Madrid, the Spanish parliament's lower chamber, Popular Party leader Alberto Nunez Feijoo collected 172 votes in his favour to 177 against him, with one vote declared null and void.
That was roughly the same tally that he received two days earlier, in the first round of voting, and the defeat exhausted his chances of taking power, bar an exceptional turn of events.
The Popular Party holds 137 seats in the Congress of Deputies, the most of any party, following the election.
But even with backing from the far-right Vox party's 33 legislators and two from small conservative rivals, it was not enough for Mr Feijoo to win a simple parliament majority.
The outcome extends the political limbo of the European Union's fourth-largest economy.
The July election produced a splintered parliament made up of 350 legislators from 11 parties, making the path to power difficult for any one of them and requiring them to strike deals with rivals.
If no government is in place by November 27, another national election will be held on January 14.
Friday's vote opened a door for Socialist leader Mr Sanchez, whose Socialists placed second in the election, to possibly return to power if he can persuade smaller parties to back him.
Mr Sanchez, 51, has been Spain's Prime Minister for the past five years and is the country's acting leader until a new government is formed.

Bold policies
His outgoing government has delivered bold policies in such areas as women's rights and climate change.
He called July's snap election after his party had a poor showing in local and regional elections.
Mr Sanchez has quietly been trying to build a coalition in recent weeks, notably with the key support of Catalan parties in parliament who want the wealthy region to break away from the rest of Spain and fiercely oppose the conservatives.
The possibility that Mr Sanchez is considering accepting politically explosive demands from the separatist parties that Spain grant an amnesty for hundreds, possibly thousands, of people who participated in a failed 2017 Catalan secession bid has cast a long shadow over the parliamentary proceedings.
Mr Sanchez, who has pardoned several high-level Catalan separatists, has kept his plans under wraps. He has not mentioned the possibility of an amnesty, and only said that he wants to continue "normalising" relations with the northeast region where tensions have decreased in recent years.
But leading Catalan separatists have said that the amnesty is a real possibility. They have also said they want an independence referendum in Catalonia in return for their support.
In a statement late on Thursday, the Socialists said they wanted to keep discussions alive with the separatists but "always in accordance with the Constitution".
That remark effectively killed off the chance of an independence ballot, though it was unclear to what extent each side was setting out its bargaining chips.
---
Support our Nation today
For the price of a cup of coffee a month you can help us create an independent, not-for-profit, national news service for the people of Wales, by the people of Wales.