News
Spectator columnist defends UK Gov's 'enthusiasm' for the Union Jack
//= do_shortcode('[in-content-square]')?>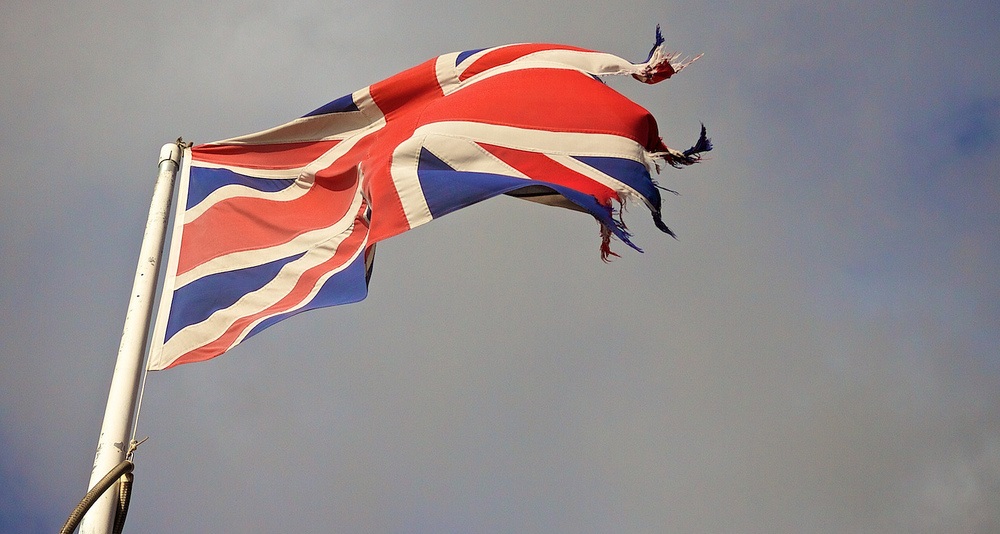 A Spectator columnist has defended the UK Government's "enthusiasm" for the Union Jack.
Henry Hill argued in the right-wing magazine that we shouldn't' be "surprised" about it because "separatist parties" are no longer "wholly marginalised".
He accused "devolved ministries" of acting as "gatekeepers" and of treating UK Government ministers as "visiting dignitaries".
Hill also bemoaned "devocrats" who "plot the dismantling of British institutions" despite basing their case "on the continued existence of something calling itself the 'British taxpayer'".
The article follows Oliver Dowden, the UK Governments' Secretary of State for Digital, Culture, Media and Sport, issuing an order that the Union Jack be flown on all UK Government buildings, every day.
Currently, Union flags are only required to be flown on all UK Government buildings on designated days. However, the new guidance, which will come into place in the summer, asks that the flag to be flown all year round.
The UK Government says it will now also allow dual flagging to "cut red" tape. This means that a national flag, such as the Red Dragon, can be flown on the same pole as the Union Jack. But the Welsh flag would have to be flown below, according to the guidance.
The purpose of this is to "allow organisations to highlight local and national identities". The guidance states that the Union Jack must always be flown in the "superior position".
Henry Hill said: "In fact, for all that some sneer at the government's enthusiasm for the flag, we should not be at all surprised that the British are becoming more assertive about their identity in the age of devolution. 'Why isn't Unionism as relaxed about symbols as it was when Britain was politically unitary and the separatist parties wholly marginalised?' is a very silly question, for all the learned analysis that seems to rest on it.
"If traditional Unionism was a 'balance' between identities, that balance needs to be maintained — and that requires movement in both directions, or none. This also helps to explain the rise of devoscepticism."

'Non-separatist nationalists'
He added: "Devolutionaries, often non-separatist nationalists, are keen to talk about Britain as if it were merely an arrangement between states — like some kind of federal 'United Kingdoms' plural, rather than a singular polity made up of constituent parts.
"Full blown nationalists tend to reject the idea of British nationhood out of hand as it invites the awkward prospect of nationality as an overlapping and complex phenomenon that doesn't magically confer a special legitimacy on their preferred group.
"Even the government often seems reluctant to use the word 'British', favouring instead the sterile and technical 'UK' or the confederal language of the 'four nations'.
"The politician's instinct to focus exclusively on meeting wavering swing voters where they are is understandable.
"But to reduce the Union to a question of balance sheets — let alone to describe the UK as 'a means, not an end' — is to blunder into a nationalist trap.
"Britain needs to be talked about and seen as a legitimate political and cultural — that is to say, national — community for the United Kingdom to work.
"It is only if 'the British' are a legitimate decision-making body that we can justify being governed as such.
"Of course, many devocrats are not shy about wanting to replace British governance with intra-Home Nations horse-trading, or 'shared rule'.
"But even as they plot the dismantling of British institutions, such people continue to base their case on the continued existence of something calling itself the 'British taxpayer', prepared to stump up for fiscal transfers across the UK.
"If Britishness disappears, political consent for the 'pooling and sharing' of money will follow soon after.
"Pro-independence commentators such as the Herald's Iain Macwhirter have freely acknowledged this, and talk about what a post-redistribution Union might look like.
"Labour's devolutionary die-hards, such as Carwyn Jones and Gordon Brown, obviously can't.
"Fortunately, and despite the confused messaging about 'four nations', elements of the government seem to have clocked that the British state needs a national character.
"The underlying logic of the UK Internal Market Act is that the government can and will act directly to deliver for every part of the country, rather than allowing the devolved ministries to act as gatekeepers and treat its ministers as visiting dignitaries."