News
Sport Wales chief reproached for dodging questions on Welsh Rugby Union accusations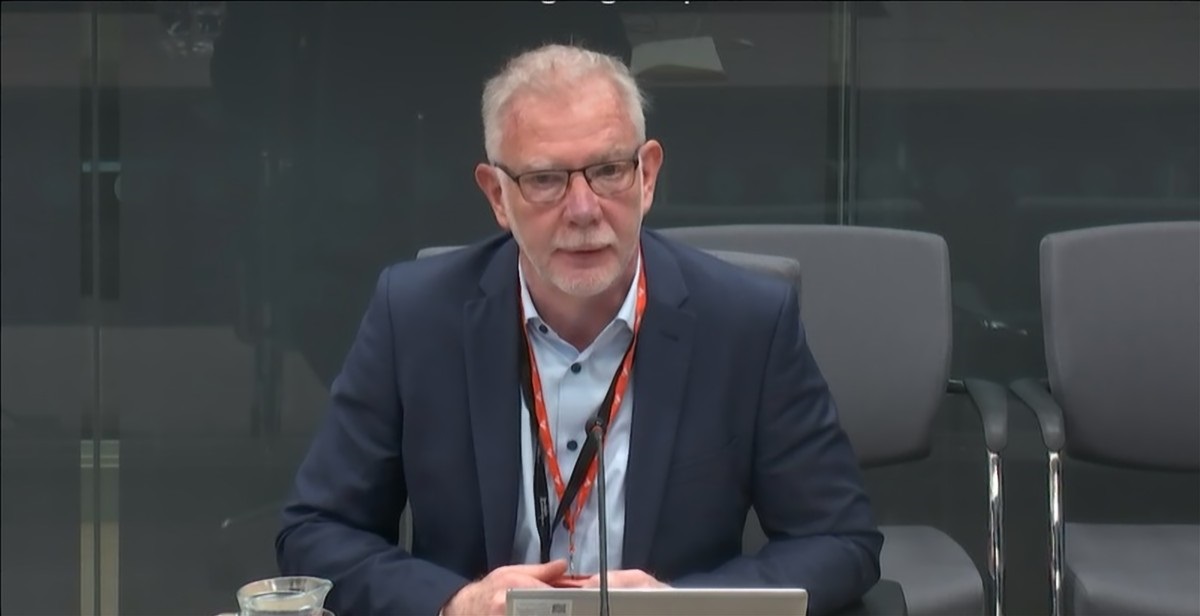 The acting Chief Executive at Sport Wales, has been accused of giving unclear answers to questions from Members of the Senedd about allegations of sexism and discrimination levelled at the Welsh Rugby Union.
This morning (15 February), Brian Davies, and Sport Wales Chair Tanni Grey-Thompson, gave evidence to the Senedd's Culture, Communications, Welsh Language, Sport and International Relations Committee about the allegations, which were aired in a BBC documentary last month and triggered the resignation of WRU CEO Steve Phillips.
Amanda Blanc – who took part in the television programme – had stepped down from her role as Chair of the Professional Rugby Board at the WRU in November 2021.
Inappropriate behaviour
Committee Chair Delyth Jewell MS, asked the two most senior figures in the organisation responsible for developing and promoting sport in Wales, if they were aware of any allegations of inappropriate behaviour at the WRU before the programme aired?
Mrs Grey-Thompson said "No" whilst Mr Davies added: "We were aware of some things in the public domain. In terms of the specific allegations which were aired, no – nothing had been raised directly with us."
Ms Jewell asked for clarification and Mr Davies added: "A bit of hearsay, bit of rumour, bit of gossip … there were some more factual things.
"People talked about Amanda Blanc's evidence (she) kept her counsel having resigned from the WRU. It was all hearsay for that significant period, why she left … we are not an investigative body."
On this, Jenny Rathbone MS said to Mr Davies: "Wales is a pretty small country where everybody knows everybody I would imagine.
"When somebody as senior and high profile like Amanda Blanc resigns unexpectedly, and there's hearsay knocking around, weren't you curious to find out whether there was any substance to this hearsay, as an organisation?"
Mr Davies said: "Amanda Blanc was chair of a professional rugby board … we don't have any dealings with the WRU in respect of professional sport, we have no remit."

Hedged answer
Alun Davies MS stepped in and accused Mr Davies of giving, "a very conditional response to the Chair's question (earlier) of what you knew prior to last month.
"You hedged your answer … in terms of hearsay. You didn't give a clear answer in my view."
Alun Davies's interpretation of his unclear answer was this, he said: "Sport Wales were aware of the difficulties in the WRU, the behavioural issues and the reasons we are here today.
"Sports Wales corporately knew, or had good reasons to suspect that there were serious cultural problems in WRU and you chose not to take action on that."
Mr Davies said: "I refute that."
Alun Davies responded: "You had no knowledge of that?"
To which Mr Davies said: "We had no formal knowledge."
That was the reason he kept coming back to the question explained Alun Davies: "You've conditioned that answer again – so you did have informal knowledge.
"I'm also not convinced with your answer that Sport Wales has no powers in these matters, your remit … and if you believe that a governing body, or a sport organisation is failing in (their) duties … you should be taking action."
That action would be "withholding public funds – we have no legislative power," replied Mr Davies, before Mrs Grey-Thompson stepped in.
She said that after the programme was aired; "I asked Brian and all the team to go back and check what did Sport Wales know and the answer was nothing."
Common knowledge
Alun Davies said he accepted that the knowledge of the "failure of governance at the WRU was common knowledge.
The MS said: "It was not a secret and I discussed it with senior officials in the WRU myself about the need for change is always being prevented by a conservative organisation who is unwilling to face up to the need for change.
"But we are talking about culture issues as well …  we are here to discuss the relationship between Sport Wales and the WRU, that is what we are here to discuss.
Alun Davies said that this morning's session had left him "unsure" of whether Sport Wales, "did not have the knowledge of these specific cultural issues within WRU."
Mr Davies maintained that this was not the case.
Alun Davies told him: "You seem to be saying this morning 'nothing to do with us Guv'."
Mr Davies didn't look phased by this, "I don't think I said that, we can check maybe the tape afterwards if you like …"
Investigation
Former Court of Appeal judge, Dame Anne Rafferty, has been appointed chair of the independent review panel looking into the organisational culture and behaviour within the WRU.
Hefin David MS asked Brian Davies of Sport Wales about the time scale of that investigation.
Mr Davies replied that the panel needed the opportunity, "to find its course" but that potentially it was, "not productive to put a timeline on something of this nature.
"There is a desire to make changes as quickly as possible, particularly in the culture of the WRU … so lessons can be learned quickly.
"What the WRU are currently proposing is some hard governance changes which are very welcome and needed."
Hefin David had another question for him: "So, you don't think the investigation will change the make-up of the Board Then?"
To which Mr Davies replied: "I'm hoping it won't need to if the recommendations the WRU Chair and Chief Executive have put forward are adopted by the membership."
---
Support our Nation today
For the price of a cup of coffee a month you can help us create an independent, not-for-profit, national news service for the people of Wales, by the people of Wales.