News
Stand Up to Racism call for dismissal of Pembrokeshire slave comments councillor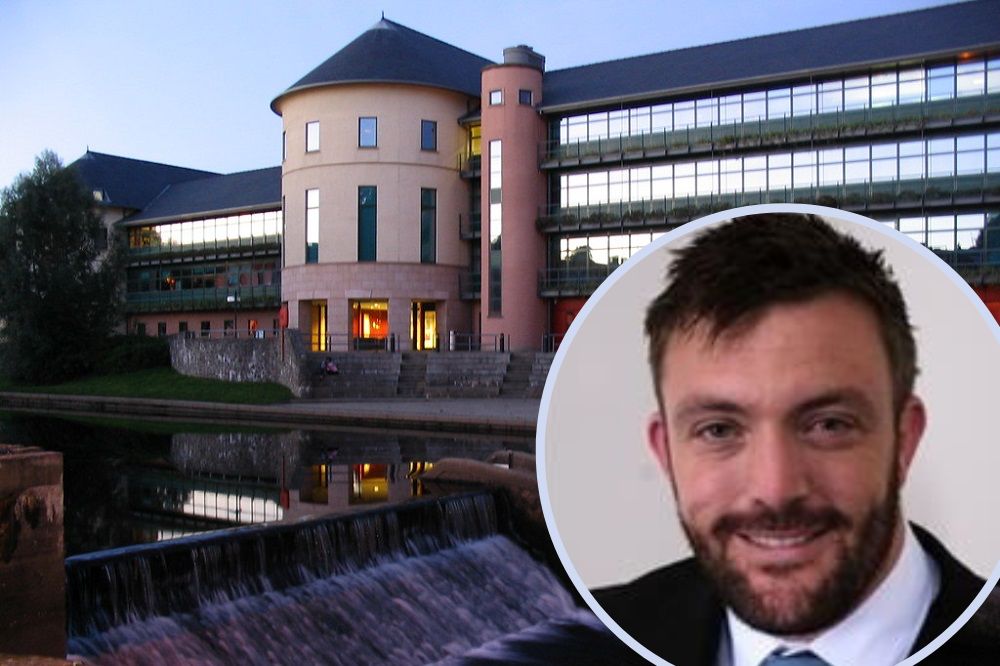 Bruce Sinclair, Local democracy reporter
A protest calling for the immediate dismissal of a Pembrokeshire councillor accused of making racist 'slave' comments is due to take place, tomorrow (April 20).
The Stand Up to Racism West Wales protest is due to take place at County Hall, Haverfordwest, at 9.30am on April 20, ahead of the April meeting of the council's standards committee.
The protest follows a recent recording where County Councillor Andrew Edwards of the town's Prendergast ward is alleged to have said every white man should have a black slave.
Cllr Andrew Edwards – who was until recently a Conservative party member of the council – is claimed to have made the comment in a recording, which it is said was then sent to Pembrokeshire County Council's monitoring officer.
He has since withdrawn from the political group and referred himself to the Ombudsman.
Cllr Edwards, a former magistrate and a school governor, is also now listed as not belonging to any political group, with reports he has been suspended from the party.
It is understood that Cllr Edwards was identified by his voice.
Several people had identified Cllr Edwards from his voice, transcribing the recording as saying: "Nothing wrong with the skin colour at all.
"I think all white men should have a black man as a slave, or black woman as a slave, you know.
"There's nothing wrong with skin colour, it's just that they're lower class than us white people, you know."
The context of the recording itself is not yet known.
Cllr Edwards, who became a councillor after last year's elections, neither confirmed nor denied the allegation when previously asked by the Local Democracy Reporting Service.
Instead, he confirmed a previously-issued written statement which said: "I am aware of such serious allegations being made against me.
"This is why I have self-referred to the Public Services Ombudsman for an independent evaluation."
Cllr Edwards, a self-employed hairdresser, licensee of a Swansea pub and restaurant, and a Freemason, added: "It is now in the hands of legal experts and the Ombudsman.
"It would be unfair on the process for me to comment now."
Stand Up to Racism West Wales is demanding the immediate dismissal/resignation of Cllr Edwards.

Freemasons
The group is also calling for the councillor to be dismissed as a school governor and to be suspended as a Freemason.
"We demand that The Freemasons suspend him from any Lodge that he may belong to as he has broken one of 'The Three Great Principles of Freemasonry' – Brotherly Love – 'Every true Freemason will show tolerance and respect for the opinions of others and behave with kindness and understanding to his fellow creatures'.
"As a county councillor for Pembrokeshire he will have access to their statement of intent, with the policy stating that it commits to 'promoting a zero tolerance to racism throughout the Pembrokeshire County Council', meaning that they 'will not tolerate racial prejudice, discrimination, harassment, victimisation, abuse, or violence against any individual'. They will, 'eliminate unlawful race discrimination, harassment, victimisation and abuse'. Cllr Edwards has clearly broken this code."
The group finished by saying: "Please add your voices and demand with us that racism will not be tolerated here in Pembrokeshire. Our elected officials should be held to account."
The Ombudsman has already launched a formal investigation.
Once the investigation is concluded, the Ombudsman may refer the findings to the County Council's own Standards Committee or to the Adjudication Panel for Wales.
---
Support our Nation today
For the price of a cup of coffee a month you can help us create an independent, not-for-profit, national news service for the people of Wales, by the people of Wales.