News
Starmer says Labour Government will not raise income tax for top earners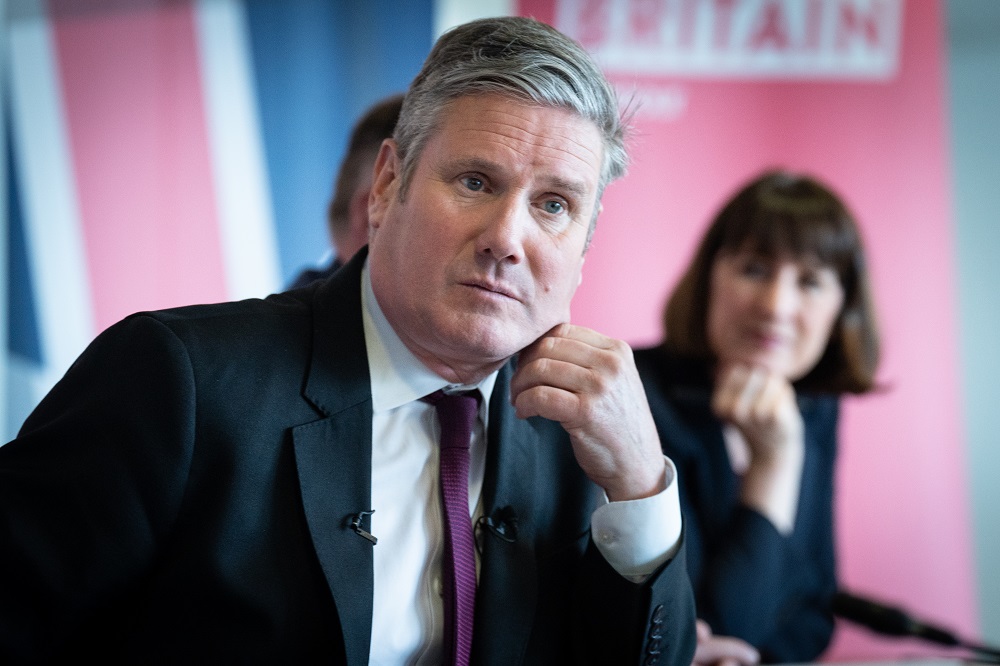 Sir Keir Starmer has said he wants "to lower taxes" as he indicated income tax for top earners will not be raised under a Labour government.
The Labour leader also vowed to keep Bank of England governor Andrew Bailey, who drew some criticism after a shock interest rate hike, in post until 2028.
The party has backed away from tax rises since Sir Keir pledged to increase income tax for the top 5% of earners during his 2020 leadership bid.
Asked about that promise, Sir Keir told the Telegraph: "Obviously, in principle, I want to lower taxes, so that's the driving principle.
"As for the exact numbers, obviously we may have to wait until closer to the election. There are two, possibly three fiscal events until the next election, and we need to see what the [Office for National Statistics] numbers make of the financial situation.
"But in principle, I want lower taxation. We're not looking to the lever of taxation, we're looking to the lever of growth."

Growth
Sir Keir has stated his ambition to secure the highest sustained growth in the G7 group of advanced economies if his party gains power at the next election, expected next year.
He also promised to respect the "really fundamental" independence of the Bank of England.
Asked whether he wanted to see Mr Bailey's eight-year-term end early, he said: "No, no, no. We respect the independence."
He also told the newspaper that a Labour government would "codify" in law the convention that MPs must approve military interventions, meaning all future military action would need to be approved in the House of Commons.
"Obviously there are going to be urgent situations where that might not be possible [and] I don't know what we need, whether we need legislation is another matter. But the codification of the practice I think is important," he said.
Meanwhile, the Labour leader was said to have had a brush with the law while selling ice-creams as part of a student summer holiday business venture that proved not to be legal.
Sir Keir, a former director of public prosecutions, had his "ice-creams confiscated" by police while touting for trade on beaches in the French Riviera during his university years, according to a friend.
John Murray, a university friend of Sir Keir, said the pair, along with other acquaintances, travelled to the south of France as students after seeing an advertisement claiming they could earn hundreds of pounds per day selling cold refreshments on the French Riviera.
Mr Murray told Politico's Westminster Insider podcast their experience did not live up to the billing, spending their time "almost as beach bums" and making about "four francs a day" from their small business.
During their stay in the picturesque region, he said the friends discovered the trade was "not legal", meaning they were forced to dodge French authorities while selling their cold wares.
Mr Murray said: "The place was overrun with other beach sellers, because they'd all been suckered into thinking they'd earn hundreds of pounds a day.
"Then we found out it was actually not legal, so we spent our time kind of avoiding being arrested.
"To be honest, I did get arrested. But all that happened was you had your ice creams confiscated, got a receipt, then had to walk back to the beach without your flip flops."
When asked if Sir Keir had also been detained, Mr Murray said: "I can't say… I think he probably had his ice-creams confiscated."
A Labour spokeswoman said: "We are happy to make clear that no arrests were made, or even names taken, and that the only loss of liberty occurred to some cut-price ice-creams."
---
Support our Nation today
For the price of a cup of coffee a month you can help us create an independent, not-for-profit, national news service for the people of Wales, by the people of Wales.