News
Starmer will create new peers despite wanting to abolish the House of Lords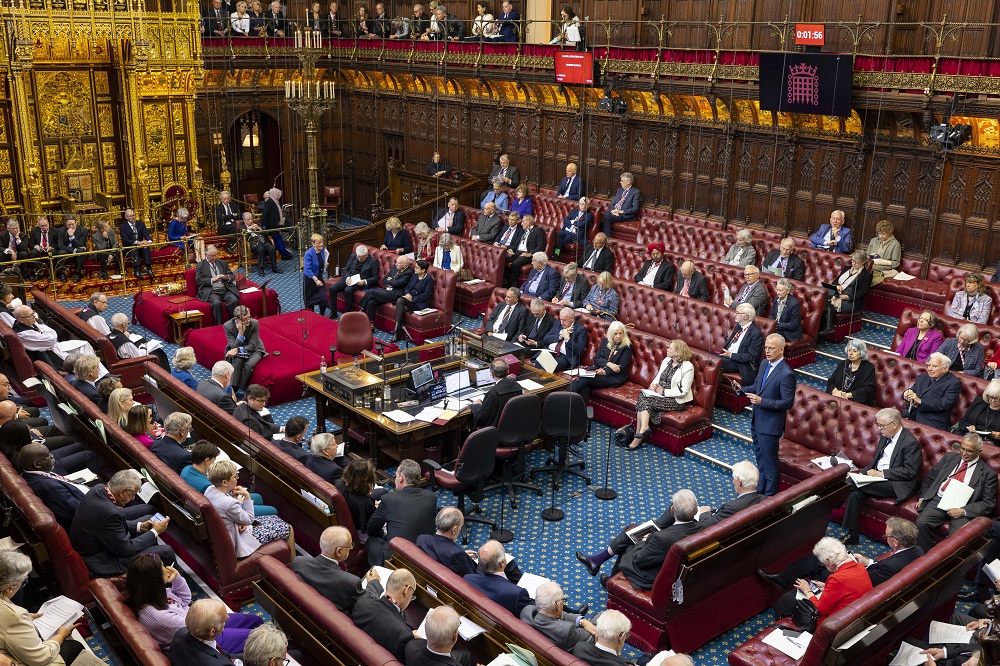 The Labour Party has insisted it still wants to abolish the House of Lords despite planning to swell its size with new peers in order to push through policy if it forms a government.
Sir Keir Starmer's spokesman said he was standing by the pledge to get rid of the upper house in the first term of a Labour administration, but said there could be "interim reforms".
Under the current makeup, Labour would need 90 more peers to surpass the Tories' 263 members to become the largest party in the upper house.
The party conceded that it may take more than one term to shift the balance but said it still wants to replace the "indefensible" Lords with a new elected chamber in a first term.
Sir Keir's spokesman said: "Every government when they first come into power do not have a majority within the House of Lords because of the nature of the appointments process.
"And every government as a matter of custom and practice looks to make appointments to the House of Lords but it's not something that's done in one fell swoop, it's something that takes time and often takes more than a term in government for that to happen."
He said new Labour peers would be expected to back abolition, with the full details of the policy to be set out ahead of the next general election.

Assembly
In December, Sir Keir unveiled plans led by former prime minister Gordon Brown to replace the Lords with a democratic assembly of nations and regions.
His spokesman said: "That reform of the House of Lords will be in the first term of a Labour government."
There are currently 779 members in what is one of the world's biggest upper chambers, even before Boris Johnson's resignation honours choices take up their positions.
Lord Speaker Lord McFall has argued his chamber is too large and should be reduced but is pushing for reform rather than replacement.
Sir Keir's spokesman suggested reforms could take place before full abolition, such as getting rid of by-elections for the remaining hereditary peers.
He said: "There may be interim reforms along the way, I'm not ruling that out."
---
Support our Nation today
For the price of a cup of coffee a month you can help us create an independent, not-for-profit, national news service for the people of Wales, by the people of Wales.