News
Statistics deliver blow to Welsh 'active travel' policy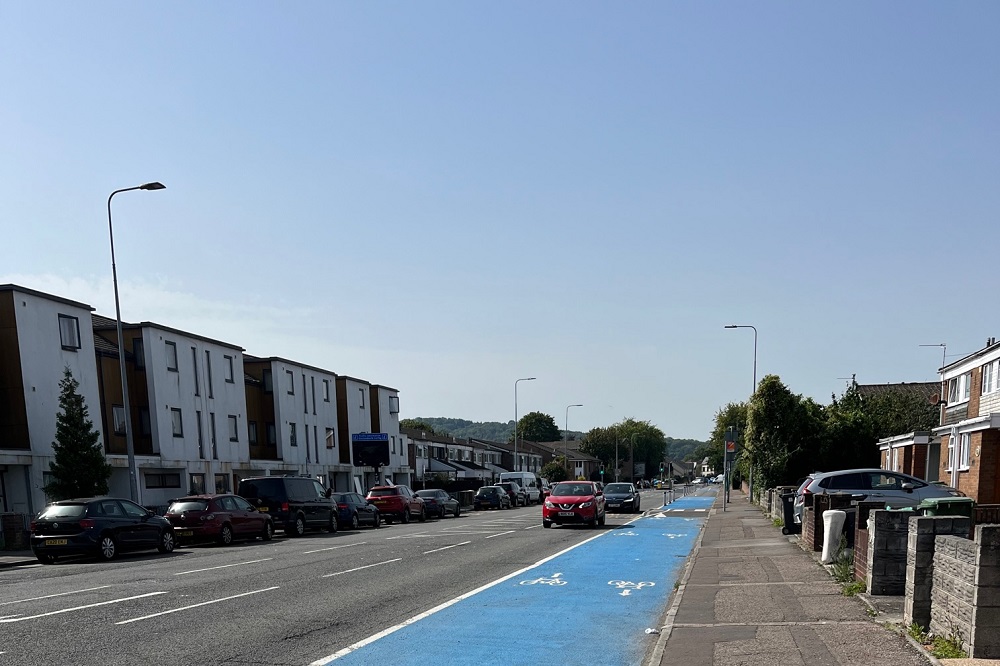 Martin Shipton
The Welsh Government's priority to increase "active travel" has been dealt a blow after official figures showed there was actually a decrease in the proportion of people undertaking journeys on a bicycle or by foot between 2017 and 2022.
The government has introduced a £58m programme aimed at getting more people out of cars and using healthier means of getting around.
"Active travel" is defined as walking for at least 10 minutes or cycling as a means of transport to get to a particular destination. It does not include walking or cycling done for pleasure, health reasons or training.
But while in 2017-18, some 6% of adults aged 16 and over cycled at least once a week for active travel purposes, the figure was no higher in 2021-22, and in fact was fractionally smaller according to a table reproduced in the National Survey for Wales.
Furthermore, 51% of adults walked at least once a week for active travel purposes in 2021-22, compared with 60% in 2019-20.
In 2021-22, 51% of people actively travelled at least once or twice a week by walking, a decrease of 9 percentage points compared to 2019-20.
The percentage of people who frequently walked for at least 10 minutes was much higher than the percentage that frequently cycled as a means of transport.The proportion of people cycling for active travel purposes every day declined from around 1.2% in 2017-18 to around 0.9% in 2021-22. Equally the proportion walking every day for active travel purposes declined from around 27% in 2017-18 to around 19% in 2021-22.
64% of people in urban areas walked for more than 10 minutes as a means of transport at least once a month, compared with 47% of people in rural areas. People in urban areas were also more likely to walk more frequently, with 20% walking every day compared with 13% in rural areas.

Funding
Since 2018, the Welsh Government has increased active travel funding from £15m to £70m – now more than £22 for every person in Wales, compared to dedicated active travel spending in England of about £1 per head in the same period.
In June this year, Deputy Minister for Transport Lee Waters announced the extra £58m spending on active travel projects.
He said: "Walking and cycling provides a practical and vital response to help Wales meet its environmental and health targets. The Active Travel (Wales) Act puts pressure on us to deliver on high-quality active travel networks that encourage more and more people to regularly walk and cycle for journeys instead of using a car.
"Today's funding is another substantial investment that will help us deliver ambitious plans across Wales that have all been designed to connect people with where they love and where they need to go."
But Jeff Jones, a former Labour leader of Bridgend council, said: There's not much of a return on the millions being spent on cycleways to nowhere from anywhere. Yet I doubt if anyone will say a word when services are being cut and £58m is being spent on cycling for the minority. Most cycling is also for leisure purposes. Lee Waters and the fanatics – because that's what they are – really haven't got a clue."
A Welsh Government spokesman said: "The availability of safe and convenient walking and cycling routes is a key factor in people's travel choices. This is why we are committed to investing in improving local walking and cycling infrastructure that connects where people live with where they need to get to. This includes small but important changes, such as new pedestrian crossings or dropped kerbs. This doesn't happen overnight, but we are starting to see the changes across Wales.
"The pandemic led to changes in people's travel patterns, in particular the rise in home-working and accelerating the uptake of on-line shopping.
"We want to deepen our understanding of such patterns and have therefore started work on a National Travel Survey that will allow us to explore such changes, for example how frequently people make a walking or cycling trip, against the overall numbers of trips that people make by all forms of transport."
---
Support our Nation today
For the price of a cup of coffee a month you can help us create an independent, not-for-profit, national news service for the people of Wales, by the people of Wales.