News
Sunak commits to future oil and gas development in the North Sea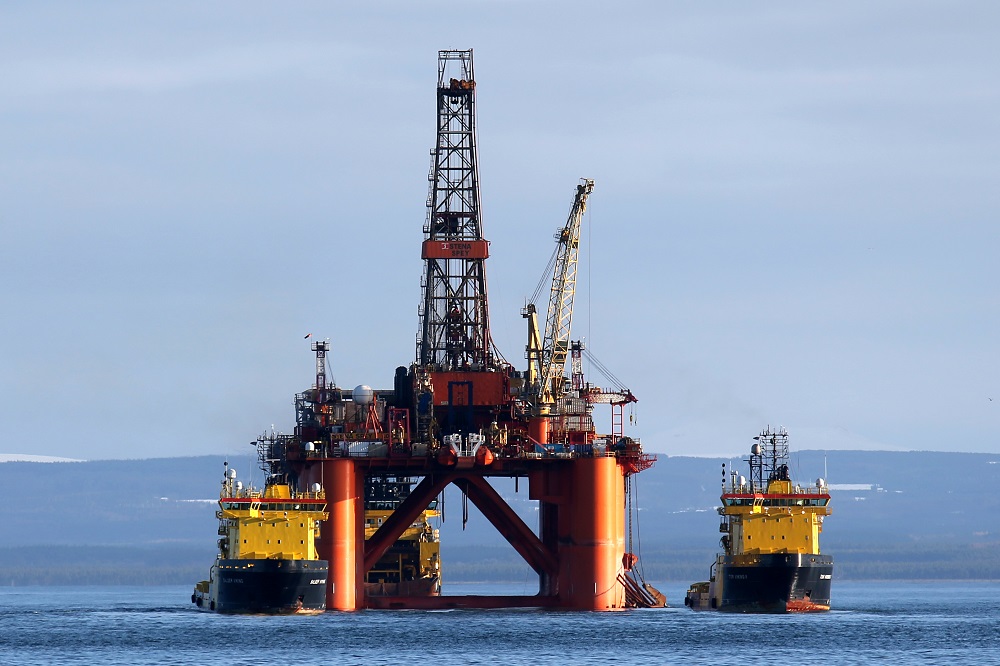 Rishi Sunak has backed future oil and gas development in the North Sea but also announced two further carbon capture and storage projects would go ahead as part of the drive for net zero.
The Government has now committed to providing up to £20 billion of funding for early deployment of carbon capture, utilisation and storage (CCUS), with the Acorn project in Scotland's north east now receiving support, along with the Viking project in the Humber.
They become the third and fourth such projects to be backed by the UK Government, with the announcement coming as Mr Sunak committed to future oil and gas licensing rounds for the North Sea.
The Government, together with the North Sea Transition Authority (NSTA) stressed future licensing would continue to be subject to a climate compatibility test.
But environmental protesters, including Greta Thunberg, are already insisting that permission should not be given to develop the Rosebank oil and gas field to the west of Shetland.
Mr Sunak however insisted that having new licensing rounds was "absolutely the right thing to do".
The Prime Minister told BBC Radio Scotland's Good Morning Scotland programme: "Even when we reach net zero in 2050 a quarter of our energy needs will still come from oil and gas, and domestic has production has about a quarter of a third of the carbon footprint of imported gas.
"So not only is it better on our energy security not to rely on foreign dictators for that energy, not only is it good for jobs, particularly Scottish jobs, it is actually better for the environment because there is no point in importing stuff from half way around the world with two to three times the carbon footprint of the stuff we've got at home, that makes absolutely no sense."

Energy security
The Prime Minister, who is visiting Aberdeenshire on Monday, insisted: "This is about is strengthening our energy security for the whole of the United Kingdom.
"We've seen over the last year the impact of (Vladimir) Putin's war, we don't want to be in hock to dictators like that when it comes to our energy and an important part of guarding against that is investing in our North Sea.
"And that's what today's announcement is about, making sure that we have future oil and gas licensing rounds."
He added it was "important that we get energy from here at home", stressing that the sector supports 200,000 jobs.
With the further investment in CCUS including the Acorn project, he added: "That's going to be great for Scottish jobs and help us transition to net zero."
The Prime Minister travelled to Scotland by plane, with Mr Sunak defending flying as being the "most efficient use of my time".
He added: "Every prime minister before me has also used planes to travel around the United Kingdom because it's an efficient use of time for the person running the country so we can keep focusing on delivery for people."
SNP Westminster leader Stephen Flynn, meanwhile, said support for Acorn was "excellent news for the north-east of Scotland".
A positive step
Mr Flynn, the MP for Aberdeen South, told BBC Radio Scotland: "I think in anything that comes from the UK Government the devil will very much be in the detail, but I don't think anyone can step away from the fact that this is a positive step in the right direction after 18 years of dither and delay.
"I guess the key thing now is making sure… that the UK Government back up this announcement today with real progress in terms of timing and the evaluation process."
Energy giant Shell welcomed backing for the Acorn project, with Simon Roddy, senior vice president of UK upstream business, describing it as "an important step forward for one of the UK's leading CCS clusters".
Mr Roddy added: "The Acorn Project is a central part of plans to decarbonise North Sea operations, and to store emissions from other parts of Scottish industry."
The announcement comes as the NSTA is currently assessing the 115 bids received for licences in the 33rd oil and gas licensing round, with a view to awarding licences later in the year.
Hedvig Ljungerud, NSTA director of strategy, highlighted the "benefits of continuing to produce our own gas, as cleanly as possible, for as long as we consume it, to support domestic energy security and the drive to net zero".
But Jamie Livingstone, the head of Oxfam Scotland insisted backing new licensing rounds was a "short-sighted and selfish decision by the UK Government" which "flies in the face of climate science and common sense".
Mr Livingstone said: "If these fields come on stream in the future, they will deal another devastating blow to the millions of people in low-income countries whose lives and homes are already being destroyed by a crisis they did least to cause.
"The UN has made clear that we must end our global addiction to fossil fuels, so this decision sends a wrecking ball through the UK's climate commitments."
Mr Livingstone called on Scottish First Minister Humza Yousaf to use devolved powers to "support a fair and much faster transition away from climate wrecking fossil fuels".>
---
Support our Nation today
For the price of a cup of coffee a month you can help us create an independent, not-for-profit, national news service for the people of Wales, by the people of Wales.