News
Sunak criticised for 'desperate' attack on Labour over asylum policy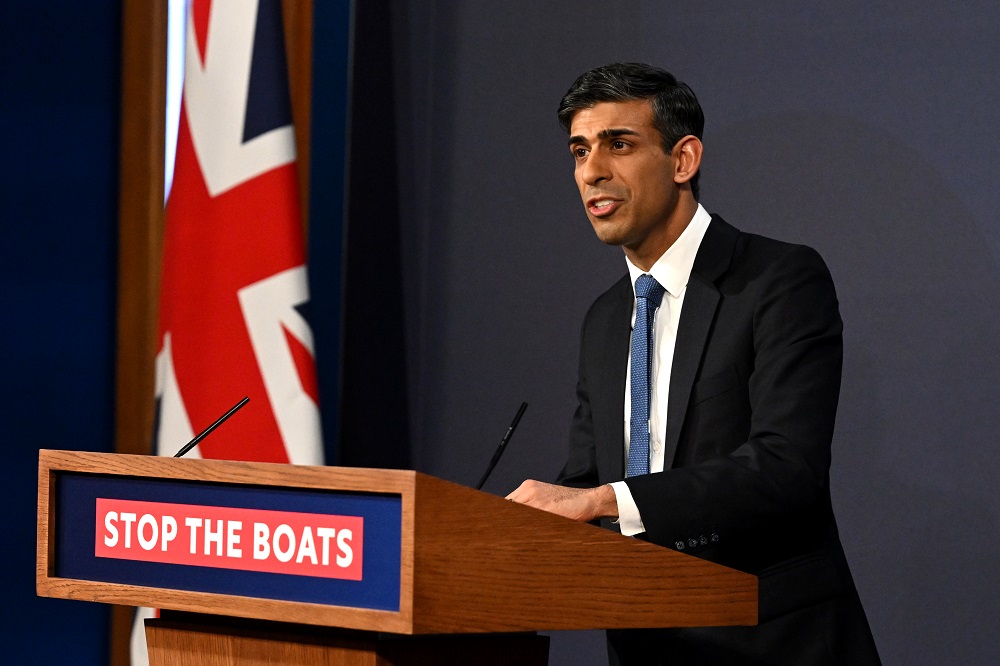 Senior Labour MPs have hit out at the Prime Minister's "desperate and pathetic" language, after he accused Labour of siding with "criminal gangs" for opposing the Government's crackdown on illegal migration.
It comes after the Daily Mail alleged that multiple solicitors had agreed to help an undercover reporter posing as an economic migrant to submit a phoney application in exchange for thousands of pounds.
Lawyers are forbidden from misleading courts and they can be struck off by the Solicitors Regulation Authority (SRA) for dishonesty or a lack of integrity.
Rishi Sunak said: "This is what we're up against.
"The Labour Party, a subset of lawyers, criminal gangs – they're all on the same side, propping up a system of exploitation that profits from getting people to the UK illegally.
"I have a plan to stop it."
Energy Security Secretary Grant Shapps tweeted: "Labour seem to want criminal gangs & deceptive lawyers to decide who comes to the UK – that's why they tried to block every vote on stopping the boats."

Demeaning
Shadow attorney general Emily Thornberry accused Mr Sunak of demeaning the role of Prime Minister.
She said: "Usually, I try and maintain some sense of respect for the office of the Prime Minister, but it's just impossible when the man doing the job is willing to demean it like this.
"What a desperate attempt to deflect from his own dismal failures. Utterly pathetic."
Labour frontbencher Jim McMahon, the shadow secretary of state for environment, food and rural affairs, wrote: "When all else is lost, the only place you have is the gutter.
"Poor yes. Desperate and pathetic from Sunak too."
Labour MP Chris Bryant, who chairs the Commons Standards Committee, condemned the Prime Minister's language.
"In his desperation he has plumbed a new depth," he said.
"My political opponents aren't enemies, or enemies of the people or a 'criminal gang'. He debases his office and forgets act as PM of the United Kingdom not seek to sow division."
The Prime Minister's comments, made on Twitter, received support from some Tory MPs.
Backbencher Brendan Clarke-Smith said the comments "hits the nail on the head".
Earlier this year Labour was criticised for an attack on the Prime Minister after it ran an advert accusing him of not wanting to see child sex abusers jailed.
---
Support our Nation today
For the price of a cup of coffee a month you can help us create an independent, not-for-profit, national news service for the people of Wales, by the people of Wales.