News
Sunak's north Wales rail electrification plan 'crumbs from the table'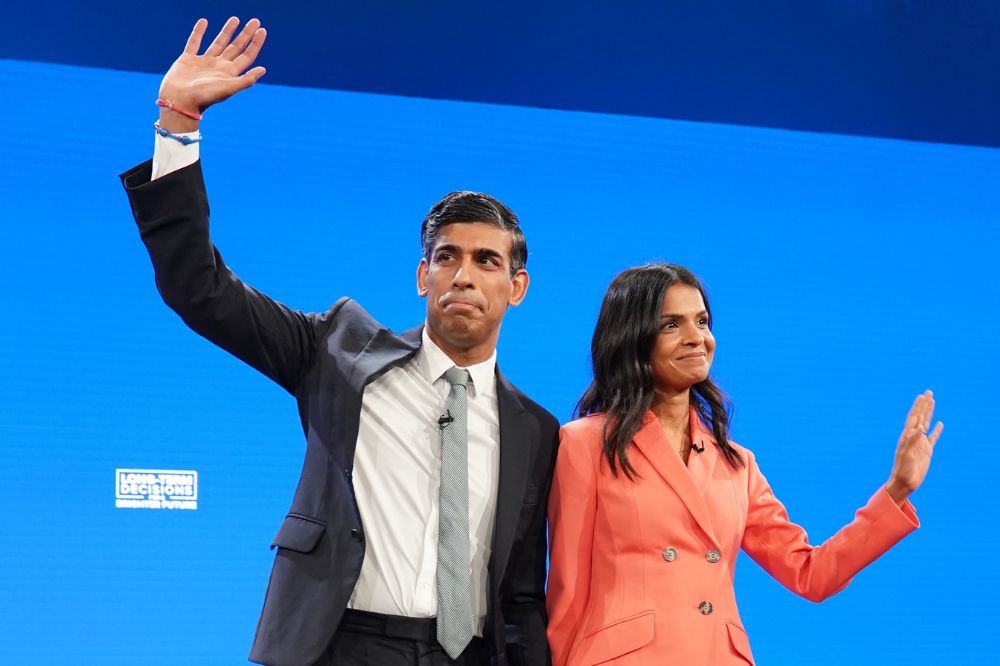 Emily Price
Rishi Sunak's proposals to electrify the North Wales Main Line have been blasted as "crumbs from the table" by Plaid Cymru's Westminster leader.
Liz Saville Roberts said the pledge does not replace the billions of pounds Wales should have already received in Barnett consequentials for the first phase of HS2.
The Prime Minister made the announcement during his keynotes speech at the Tory conference in Manchester on Wednesday (October 4).
He said he would scrap the northern leg of HS2 and instead would invest "every single penny" on new transport projects in the north and Midlands.
Responding to the announcement, Ms Saville Roberts said: "High-speed rail for London, crumbs from the table for Wales.
"Electrifying the North Wales Main line is said to receive around £1bn. Plaid Cymru will not accept that this pledge replaces the more than £2bn Wales should have already received in Barnett consequentials for the first phase of HS2.
"It's only thanks to Plaid Cymru's decade-long demand for Wales to receive our fair share from HS2 that Rishi Sunak now feels pressured to give empty promises of the most modest of benefits to Wales.
"We cannot believe a word the Conservatives have to say on electrification. For years, the Tories promised electrifying the south Wales line between Cardiff and Swansea, before it was scrapped.
The announcement comes after years of controversy following a decision to classify the HS2 high speed line in England as an "England and Wales" project.

Compensation
Opposition politicians have argued that the decision has effectively robbed Wales of billions in rail infrastructure investment that it would have received if HS2 had been classified as an England only project.
Unlike Scotland and Northern Ireland, Wales doesn't receive Barnett consequentials from spending on HS2 because national rail infrastructure in Wales is reserved to the UK Government.
Ms Saville Roberts said: "HS2 isn't just an England-only scheme, it's a London-only scheme. Wales should therefore receive full compensation for funding spent on the first phase so far, just as we did for Crossrail.
"The billions in funding that we're owed would revolutionise our deteriorating transport infrastructure, rejuvenate our bus services, and significantly improve north-south connectivity in our nation.
"The only way to resolve this saga is to fully devolve rail infrastructure to Wales, transferring the billions owed through the Barnett formula.
"That would allow the people of Wales to choose how to invest in our nation. With Keir Starmer's Labour Party refusing to make that commitment, only Plaid Cymru speaks for Wales."
It is understood that Andrew RT Davies was given little advance warning of the north Wales announcement.
In a statement he said: "This afternoon the Prime Minister has set out ambitious plans for the country to boost transport connections across the UK with £36 billion.
"His announcement is great news for Wales with substantial funding to electrify the North Wales Rail Mainline. On top of that Wales will get further funding through Barnett consequentials from investment in local projects in England.
"The UK Conservative Government continues to deliver for Wales while the Labour Government persists in flittering away Welsh taxpayers' money on their vanity projects such as £120 million on more politicians.
"Only the Conservatives can be trusted to deliver Wales' priorities."
---
Support our Nation today
For the price of a cup of coffee a month you can help us create an independent, not-for-profit, national news service for the people of Wales, by the people of Wales.