News
Sunak's wife holds shares in childcare agency which could benefit from Budget boost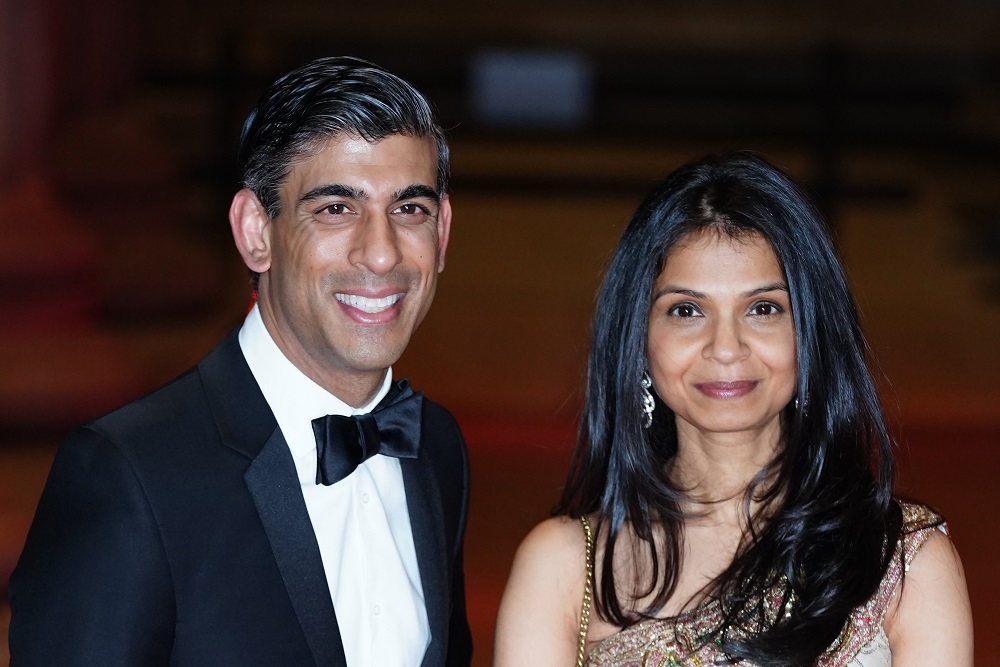 Rishi Sunak's wife is a shareholder in a childcare agency that will benefit from a major new policy announced in Chancellor Jeremy Hunt's Budget.
The Prime Minister did not mention Akshata Murthy's links to Koru Kids while he was quizzed by MPs over why the financial announcement favoured private firms.
But, as first reported by the i newspaper, Companies House lists her as a shareholder in the firm as recently as March 6.
This month Jeremy Hunt announced a pilot of incentive payments of £600 for childminders joining the profession, a sum that doubles to £1,200 if they sign up through an agency.
Labour MP Catherine McKinnell quizzed Mr Sunak at the Liaison Committee why the Budget was handing out a double bonus for childminders signing up through private agencies.
The chair of the Petitions Committee asked on Tuesday if he had any interest to declare. Mr Sunak replied: "No, all my disclosures are declared in the normal way."

Consultation
Mr Sunak told her the policy was "designed in consultation with the sector".
Pressed on the rationale, he said: "I think it's a reflection of the fact that they are through intermediaries so there are additional costs.
"And ultimately, we want to make sure the policy is effective in bringing additional people into the system."
He told her he would "happily write back" to the committee on "exactly what conversations were had and the rationale".
Koru Kids is one of six childminder agencies listed on the Government's website.
Welcoming the Budget, Koru Kids said on its website the "new incentives open to childminders are great".
It said a bonus of "£1,200 – yes double" would be paid "if you come through an agency like Koru Kids who offer community, training and ongoing support".
A representative for Ms Murthy, the fashion-designer daughter of a billionaire, has been contacted for comment.
Mr Sunak mentions Ms Murthy's venture capital company Catamaran Ventures in his list of ministerial interests, but does not mention Koru Kids.
Ministers are expected to provide a written list of all financial interests that might "give rise to a conflict".
The "interests of their spouse, partner or close family members" are included in the information expected to be handed over.
But they may not appear on the finished list if there is deemed not to be an issue.
A spokeswoman for the Prime Minister said: "As the PM said yesterday all interests have been declared in the usual way."
---
Support our Nation today
For the price of a cup of coffee a month you can help us create an independent, not-for-profit, national news service for the people of Wales, by the people of Wales.