News
Support for judicial inquiry into wrongful convictions in South Wales Police area welcomed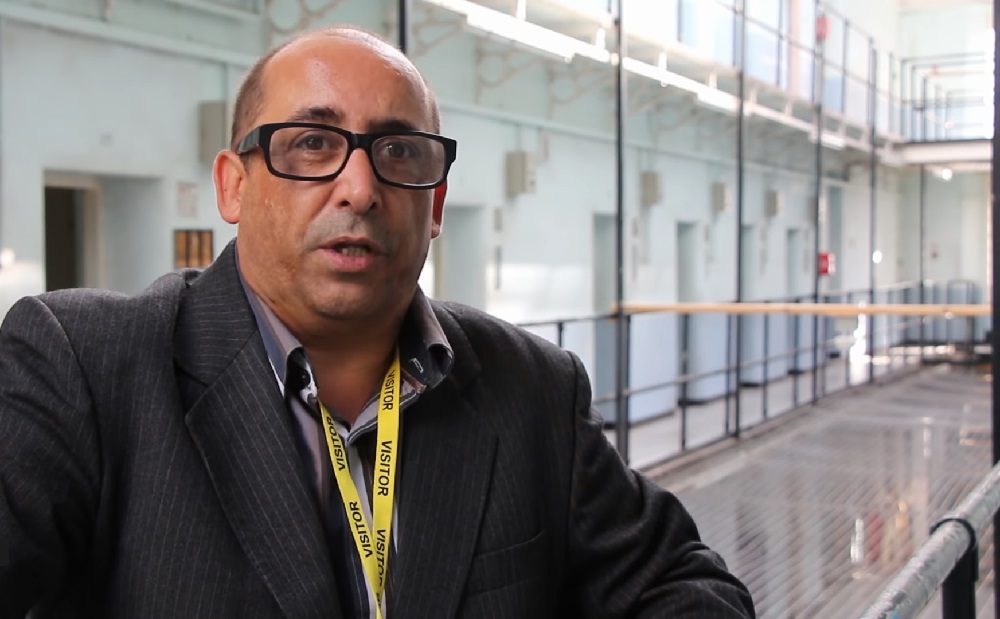 Martin Shipton
Miscarriages of justice campaigner Michael O'Brien says he is pleased at the growing level of cross-party support for a judicial inquiry into a series of wrongful convictions that have occurred in the South Wales Police area since 1982.
Mr O'Brien was himself wrongly convicted together with two other men of the 1987 murder of Cardiff newsagent Phillip Saunders. They spent 11 years in prison before their convictions were quashed.
Another infamous miscarriage of justice in the force area was the wrongful conviction of three black men for the murder of sex worker Lynette White, 20, in the capital's Butetown district in 1988. They were subsequently exonerated, and as in the newsagent case the police were strongly criticised by Court of Appeal judges for using oppressive interviewing methods as well as for other irregularities.
The real killer Jeffrey Gafoor, a white man, was convicted of murder in 2004 following advances in DNA technology and is currently serving a life sentence. He has been refused release on parole.

The Dossier
In 2021 Mr O'Brien published a book called The Dossier, in which he wrote: "This book summarises 10 prosecutions involving serious allegations of police misconduct in South Wales spanning almost four decades.
"Some are high profile; others less so, though all are of equal – and crucial importance – in the fight to achieve a fair and impartial system of justice.
"In these cases, 23 people – 19 men and four women – went to prison for crimes they did not commit.
"Twenty-one faced either murder or terrorism charges which could have resulted in life sentences upon conviction.
"Between them, these 23 people have spent over 80 years in prison. There may be more innocent people that we do not know of, or have yet to have their convictions overturned.
"Patterns emerge which raise wider concerns about dubious practices used by members of the South Wales Police, particularly where investigations of the most serious crimes are concerned.
"Only a judicial inquiry led by a high court judge can effectively investigate the question of what has gone wrong with our police and judicial processes, and thereafter examine the underlying causes.
"These include whether there is, or was, a culture which tolerated dishonest practices within South Wales Police; whether 'suspect–led' policing has caused manipulation of evidence to fit particular suspects on whom a view has been taken; and whether particular interviewing techniques have been, or are still being employed, which have led to suspects and witnesses giving false evidence and making false confessions.
"A judicial inquiry would serve a vital public interest. More innocent people may have their lives ruined if the practices that occurred in these cases are allowed to continue. Murderers, and perpetrators of serious crime, will continue to go free and offend again. The victims of these miscarriages of justice and the families of those killed will continue to feel that the whole truth has not emerged.
"There has not been any wide-scale disciplinary action taken against officers that would reassure the public that the misconduct that led to these miscarriages of justice has been expurgated. Only if the facts are fully and fearlessly publicly explored can we know what really happened and measures put in place to ensure that it does not happen again.
"Incredibly, not one police officer has been brought to book for causing any of these miscarriages of justice, and all have been allowed to retire on full pensions."
Mistake
When Mr O'Brien's book was published, South Wales Police's Assistant Chief Constable Dave Thorne issued a statement which said: "South Wales Police is committed to learning from mistakes and improving its service to victims. The cases referred to in this book have been subjected to much public and independent scrutiny. We have used the lessons from this scrutiny to drive change and transform the way we carry out major investigations.
"In fact, we have led the way on improving and professionalising investigative practice and have become a leading force in major crime investigation review. For example, our learning around the challenges of disclosure in the criminal justice system have led to recognised good practice that has been shared nationally."
"We do not forget those who have been affected by these miscarriages of justice and we do not underestimate the impact this has had on individuals. This knowledge of this impact has strengthened our determination to drive up the force's investigative standards."
As many as 27 Senedd Members have now signed a Statement of Opinion which reads: "This Senedd notes the series of cases since the 1980s investigated by South Wales Police force that resulted in wrongful convictions; notes the impact of being wrongfully accused and imprisonment because of a miscarriage of justice; calls on the Welsh Government to request the UK Government to organise a judicial inquiry; and calls on the Ministry of Justice to organise a wide-ranging judicial inquiry into all of the miscarriages of justice that took place between 1982 and 2016."
Tabled by Mr O'Brien's local Cynon Valley MS, Welsh Labour's Vikki Howells, it has been signed by nine other Labour MSs, nine Plaid Cymru MSs, six Conservatives, one Liberal Democrat and an Independent.
Given that Welsh Government ministers and the Presiding Officer do not, by convention, sign Statements of Opinion, more than half of the MSs eligible to back it have done so – a rare occurrence.
Early Day Motion
In recent days an Early Day Motion has been tabled in the House of Commons by Plaid Cymru's Westminster leader Liz Saville-Roberts. Backed by Plaid's other two MPs, Ben Lake and Hywel Williams, it reads: "That this House notes the series of cases since the 1980s investigated by South Wales Police force that resulted in wrongful convictions; further notes the devastating impact that wrongful accusation and imprisonment can have on people subject to miscarriages of justice; expresses concern that many of the perpetrators of these crimes have yet to be found; and calls on the Ministry of Justice to organise a judicial inquiry into all miscarriages of justice that took place between 1982 and 2016."
Mr O'Brien said: "It's very good to have such wide support across all parties and I'm particularly pleased to receive the backing of Conservative MSs at the Senedd, including their leader Andrew RT Davies. Let's hope they can put pressure on the UK Government to establish a judicial inquiry, something they have so far refused to do."
---
Support our Nation today
For the price of a cup of coffee a month you can help us create an independent, not-for-profit, national news service for the people of Wales, by the people of Wales.