News
Swansea MS: £4m investment in tourism project is not good use of public money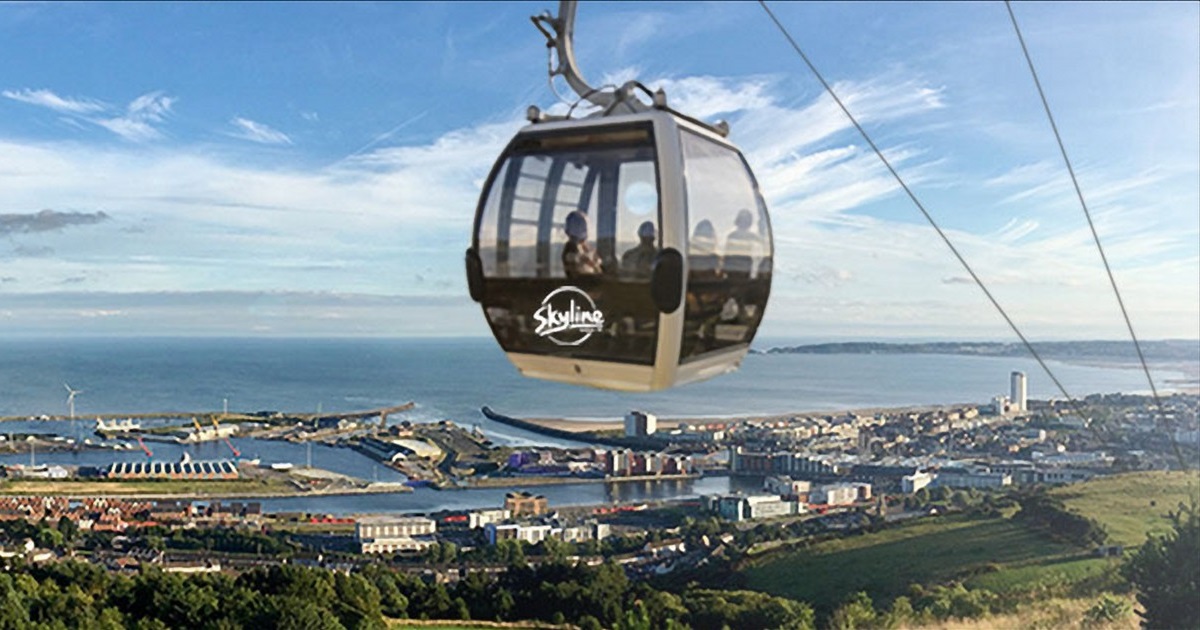 Siân Williams
A Senedd Member claims that giving £4 million to a New Zealand based company to build a tourist attraction in his constituency is not a good use of public money.
On 19 March Welsh Government announced what they called "a £4 million investment" to bring a "major new world-class Skyline tourism attraction to Swansea."
Skyline Enterprises Ltd are behind the £34 million venture, which, according to Welsh Government: "marks one of the biggest single investments in the Welsh tourism and hospitality sector in recent years.
"Skyline's proposals for Swansea include a cable car and chair lift system, Skyline's own gravity fuelled downhill carting experience, known as the luge, a sky swing, existing and new walking trails, a zipline, additional mountain bike access and food & beverage outlets.
The project is expected to create up to 100 direct full-time equivalent jobs."

£40,000 a job
Mike Hedges MS for Swansea East argues that if a tourism operator has a good commercial idea, then it should be able to raise money from the financial markets.
The Welsh Labour MS told Nation.Cymru: "£4 million is an awful lot to pay for 100 jobs – that's £40,000 per job, which are likely to be low paid and, in the main, seasonal.
"Is it a good use of public money? I would say no.
"If you've got that money to invest, I'd much prefer to see it being invested in ITC (information and computer technology) and life science companies who provide high value jobs and will boost the economy."
Capitalism
Swansea East MS Mike Hedges continued: "Far too often in Wales capitalism means: see how much money can you get out of the government first."
Skyline Enterprises' proposed cable car system for Swansea would run to the top of Kilvey Hill from the area of the Hafod Morfa Copperworks.
Mr Hedges said: "There are people living close who aren't pleased with it, but they've been promised it won't go over their houses and that it will be away from where they live."
The company, explained Mr Hedges: "Have applied for money off the council but they haven't got planning permission yet. Their intention is to start it in 2025."
The Welsh Government statement of 19 March states: "Swansea Council is also in advanced discussions about a funding proposal with Skyline, which the company is currently considering."
Tourism
Swansea East MS Mike Hedges said he doesn't believe tourism is a bad thing. However, the Welsh Labour politician is concerned that one in seven Welsh jobs are tourism related.
He said: "What you don't want is an economy totally dependent on tourists. All the major economies – France, London and the USA have a lot of tourists, but they are not dependent on tourism.
"There are countries, like the Maldives (south Asia) where half their economy depends on tourism – I don't want to be like those.
"We're talking about one in seven jobs in Wales being in tourism, that's a very high, high figure. It's putting us in amongst a lot of the third world countries."
The countries who are dependent on tourism he added, "tend to be the poorest in the world – it tends to be low wage, seasonal and irregular hours.
"A lot of places dependent on tourism often have problems with second homes. It's not a high paying industry (although) some of the people who own tourist attractions make very large sums of money."
New Zealand
New Zealand-based company Skyline owns and operates two outdoor adventure parks featuring cable car rides, as well as other attractions and restaurants, in New Zealand as well as luge (sled) parks in Canada, South Korea, and Singapore.
Skyline Swansea would be part of their international expansion, if the project gets the go-ahead.
Dawn Bowden MS, the Welsh Government Minister responsible for tourism, said:
"When in New Zealand last year, I saw first-hand how Skyline Enterprises in Queenstown has used the natural landscape as a beautiful backdrop to a successful enterprise. This is a unique inward investment opportunity for us, and I wish the team well with their latest venture in Wales."
Generous support
Skyline Enterprises Chief Executive Officer, Geoff McDonald, said: "We are incredibly grateful to the Welsh Government for their very generous support and commitment to Skyline Swansea.
"Ever since we first came to Wales in 2017 and mooted plans for Kilvey Hill, we have enjoyed an extremely positive relationship with them, and they have shown great enthusiasm for our vision which has a strong strategic alignment with their own tourism strategy.
If our application is approved, we look forward to working closely with them, and Swansea Council, to deliver a world class leisure destination."
A Welsh Government spokesperson said: "Our mission is to drive up growth and create jobs in communities where people feel positive about planning their future.
"The Skyline project is a significant development in Swansea's growth as a vibrant city destination with a strong leisure offer for residents and visitors alike.
"It will also support a significant number of jobs in the supply chain – opening up new opportunities for many more businesses in Swansea."
Welsh government funding for the project is dependent on the scheme being granted planning approval and works starting on site. The funding would then be allocated in phases throughout the project's construction and delivery.
---
Support our Nation today
For the price of a cup of coffee a month you can help us create an independent, not-for-profit, national news service for the people of Wales, by the people of Wales.