News
Swansea University academic awarded prestigious Fulbright Scholarship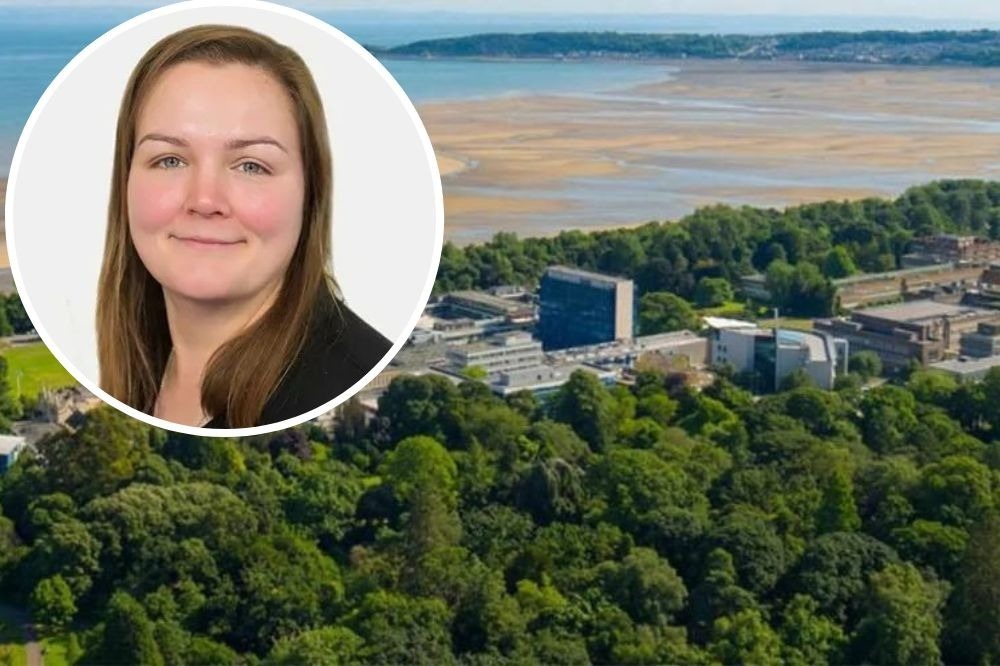 A Swansea University academic has earned a coveted Fulbright Scholarship for her work developing an app which aims to help prison-leavers from reoffending.
Dr Gemma Morgan, Senior Criminology Lecturer in Swansea University's Faculty of Humanities and Social Sciences, has been granted the award for her work on the My Journey app.
The web-based app, created in collaboration with Legal Innovation Lab Wales and Include UK, supports prison-leavers to reintegrate into society by enabling them and criminal justice professionals to identify their needs and help access tailored support in the community.
To date, the app has been embedded within Include UK and is being piloted with prison leavers in South Wales – Dr Morgan now hopes to take her research to international users.

Unique
"This app is a unique innovation for the UK and the USA, and aims to bridge the gap between prison leavers and the support services they need in the community, ' Dr Morgan said.
"The purpose of the app is to address the issues that both prison-leavers and criminal justice professionals face when trying to reduce re-offending.
"For example, My Journey allows prison leavers to assess their own wellbeing needs, track their progress and appointments, and integrate them with support services.
"For criminal justice staff, the app enables them to use the data from the prison leavers to provide tailored support and enhance their engagement with support services – which is shown to reduce the likelihood of future offending.
"I actually began this research during lockdown, to firstly respond to the issues with current ways of supporting prison leavers and secondly to fill a void in the lack of digital support for prison leavers: Covid heightened the digital divide further, and no one was really leading the way in digital innovations for this group of people.
"A lot of prison leavers are digitally excluded, and we run the risk of leaving them a million miles behind without support such as My Journey. The app was designed to be accessible and easy to use to build prison leavers' confidence in using technology – which most of us would have no hesitation in using.
"The app and my research are seeking to improve the social and digital inclusion of prison leavers to not only reduce re-offending, but also to support them to achieve other positive outcomes that are meaningful to them.
"By working collaboratively with prison leavers and focusing on their strengths and aspirations, we are more likely to prevent future offending.
"What's more, by continuing my research in the USA as a Fulbright Scholar, I hope to gain a better understanding of how we can further develop the app in the context of US-based prison-leavers. This will support previous research with app usage in the UK, as we can consider international trends while continuing to tailor the app for regional requirements.
"Overall, this project is about using technology for social good: offending affects individuals, families, communities, and society in multiple ways. I want my academic research to have an impact in the world and contribute to making it a better, safer and more inclusive place for everyone."
US Government
The Fulbright Program was established by the U.S. Congress in 1946 and is sponsored by the U.S. Government. It currently operates in over 160 countries around the world.
Participants in the program are chosen for their academic merit and leadership potential – and are offered the opportunity to study, teach and conduct research under the scheme.
Following the scholarship award, Dr Morgan will attend George Mason university in Fairfax County, Virginia, to continue her research into transforming prison leavers' experiences of support both in the UK and USA.
Professor Ryan Murphy, Executive Dean and Pro Vice Chancellor of Swansea University's Faculty of Humanities and Social Sciences, said: "Gemma's research and remarkable achievements are a source of great pride for the Department of Criminology, Sociology and Social Policy, and the Faculty of Humanities and Social Sciences more widely.
"Her collaborative approach to research – having engaged with local and national organisation such as Include UK – encapsulates our ethos in the Faculty. We believe research into humanities and social sciences is strongest when conducted in collaboration with other academic departments and organisations, ensuring our research delivers real-world, long-term impact for communities.
"We always encourage our students at undergraduate, postgraduate and doctoral level – as Gemma once was – to pursue impactful research such as this, as it provides a fundamental context to academic discipline and delivers a positive effect on society.
"We wish Gemma all the best for her research in the United States, and would like to congratulate all other recipients of the Fulbright Scholarships for 2023."
---
Support our Nation today
For the price of a cup of coffee a month you can help us create an independent, not-for-profit, national news service for the people of Wales, by the people of Wales.