News
Talks planned with Natural Resources Wales and Dŵr Cymru over Rhyl sewage problems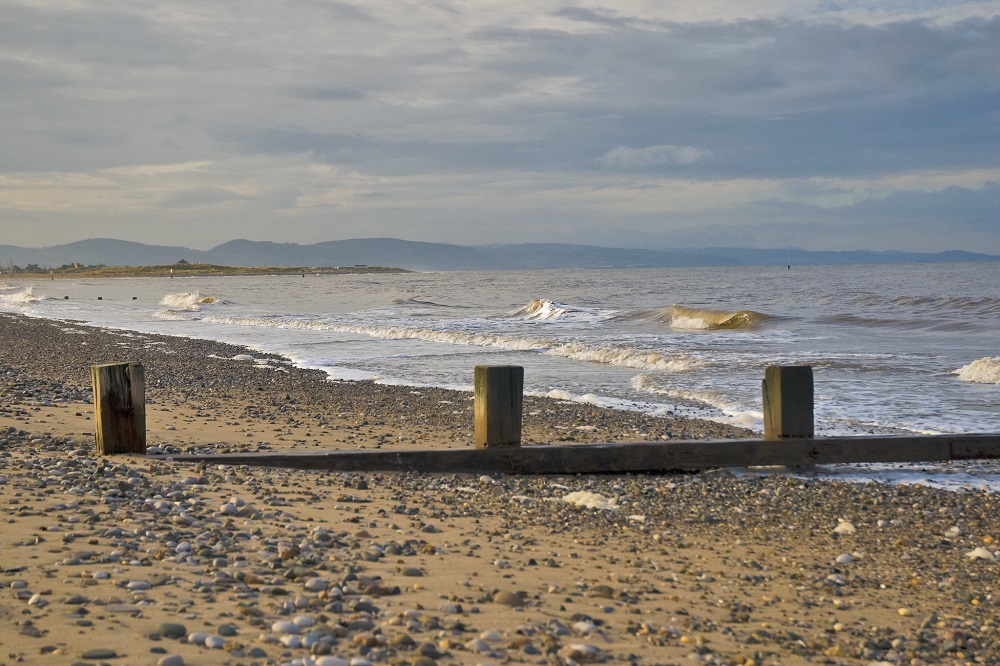 Richard Evans, local democracy reporter
Further talks are planned with Natural Resources Wales and Dŵr Cymru (Welsh Water) in an effort to clean up the sea around Rhyl.
At a meeting earlier this year, councillors heard how raw sewage was pumped into Denbighshire's rivers and sea 452 times in one-thousand hours last year.
More underground water tanks should be built under Rhyl to prevent sewage from being pumped into the sea, says Denbighshire's lead member for the environment.
Cllr Barry Mellor also warned that Rhyl won't be awarded the prestigious Blue Flag Award until the issues causing the town's waters to be polluted are resolved.
Cllr Mellor says the problem occurs when underground tanks over fill, leading to Dŵr Cymru opening the floodgates and allowing raw sewage to spill into the sea.
Storms also cause the River Clwyd to overflow, dumping 'run-off' from farms into the ocean.
"Barkby beach in Prestatyn has got the Blue Flag Award," Cllr Mellor said.
"What makes it harder for Rhyl is we've got the River Clwyd. If it rains very badly, it causes run-off entering the river. Then the river obviously comes out in the harbour area in Rhyl. So taking water samples in Rhyl, it's not as good water quality as they get in Prestatyn.
"Twenty years ago, Welsh Water and Natural Resources Wales built this massive underground tank near Westbourne Avenue in Rhyl near the Marine Lake, and that was to hold water when we have massive downpours.
"But the problem with the drainage in Rhyl is that it is Victorian so you get raw sewage and rainwater. It falls into this tank for holding. The problem is – and this is what's happening all around the country – these tanks are not big enough.
"When we get a big deluge, a big storm, if they don't open the gates and let this water out, the tanks will break because there's too much water in them. So what they have to do is open the gates and let the water out, and part of that water is raw sewage."
He added: "The tanks are not big enough, or there are not enough of them. They've (Dŵr Cymru ) got to spend money on it because they've realised they can't keep getting fined. What they need to do is build more of these holding tanks."
Cllr Mellor said more talks with Welsh Water and Natural Resources Wales are set to take place after the summer.

Recess
"Obviously we've got the August recess now. We are in the process of arranging a meeting with Natural Resources Wales and Welsh Water. I'm almost certain they will come to a scrutiny committee with Denbighshire so we can scrutinise what's happening," he said.
"We've got to sit down with Welsh Water and Natural Resources Wales, to work towards the Blue Flag. We can't just accept we've got a beach that won't get a Blue Flag. We shouldn't accept that. We should fight that at all angles. But it's no good fighting against Natural Resources Wales or Welsh Water. We have to work with them to come up with a solution that will help."
Whilst Rhyl doesn't have the Blue Flag Award, the town has been awarded the Holiday Awards Flag for the quality of its beach, lifeguards, and facilities. Cllr Mellor doesn't believe the problem has damaged Rhyl's reputation too badly as a holiday resort.
"I wouldn't say this has damaged Rhyl's reputation because it's never been any different," he said.
"The only thing I would say is, because it's on the news more these days, it's happening all around the country. There are some beautiful beaches down in Devon and Cornwall, and they are finding sewage on their beaches.
"It'll probably take a few years before we get the Blue Flag. You have to work very hard. The council's viewpoint is that if it became unsafe, then signs would go up, and we have done that in the past."
Spillages 
He added: "If there has been a bad spillage, Welsh Water would let us know and signage would go up. There have been many people this summer in the water swimming with no ill effects whatsoever. But if we have a spillage, we'd have to make sure signage was there to warn people."
A spokeswoman from National Resources Wales said: "Improving water quality in our rivers and on our coast is one of our biggest priorities, and we are working with key stakeholders across industries to reduce pollution sources.
"We continue to work closely with Denbighshire County Council and Dŵr Cymru Welsh Water to identify further improvements that could benefit local bathing waters.
"Bathing waters can be impacted by numerous different sources, and elsewhere in the catchment we are working with landowners, farmers, and businesses to ensure that all sectors are contributing their fair share towards water quality improvements.
"We encourage people to report any incidents impacting on our rivers and bathing waters to our Incident hotline on 0300 065 000 or through our online 'report it' form."
A spokesman for Welsh Water commented: "We take our responsibility for protecting bathing water seriously and have invested significantly in our network in the Rhyl area.
"Our network in the area is operating as it should and any spills which occur during heavy rain are compliant with the permit we have from Natural Resources Wales.
"It should be noted that there are many factors which can impact bathing water quality which are outside of our responsibility. That is why we are committed to working collaboratively with Denbighshire Council and Natural Resources Wales to ensure we all work together to protect bathing water quality."
---
Support our Nation today
For the price of a cup of coffee a month you can help us create an independent, not-for-profit, national news service for the people of Wales, by the people of Wales.