News
Taskforce launched to improve quality of Welsh language data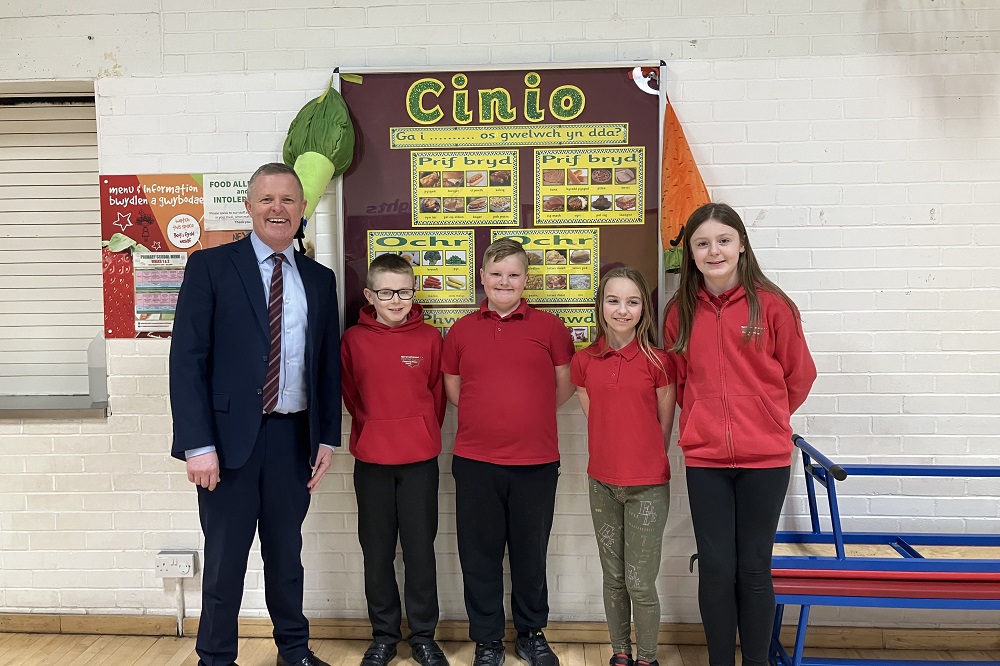 The Welsh Government has launched a new taskforce to oversee the collation of Welsh language statistics.
The move comes about following the discrepancy between the 2021 Census's Welsh Language data and the Office for National Statistics's Annual Population Survey.
In December 2022, the first release of data about the Welsh language from the Census showed that the number of Welsh speakers had fallen to 538,300.
The estimates of the ONS's Annual Population Survey showed that the number of Welsh speakers had risen over the same period and continue to increase.
The Welsh Government's language strategy, Cymraeg 2050, published in 2017, designates the census as the authoritative source of information in terms of the Welsh language ability of the population in Wales.
It also states that measuring the government's progress towards the target of a million Welsh speakers will be monitored using the data from future censuses.

Challenging
In a statement announcing a joint work plan with the Office for National Statistics (ONS) to examine the differences between these data sources in greater detail, Jeremy Miles Minister for Education and the Welsh Language, noted: "The large differences between the census and survey results make it challenging to use these statistics to inform Welsh language policy".
"A key part of this work is to link Census 2021 data to ONS survey data via the Integrated Data Service (IDS). This innovative data linking project, one of the first projects to use the IDS, will allow us to learn more about the groups of people who respond differently between the census and ONS surveys about their Welsh language ability.
"This will be a basis for analysing the differences between other sources, such as the Pupil Level Annual School Census and the National Survey for Wales.
"As well as understanding the differences in estimates between the main data sources in relation to the Welsh language, the ONS and the Welsh Government will also address why the results of those sources are different.
"This includes looking in detail at how surveys are designed and carried out."
The ONS will also consider how to further improve the range of statistics on the Welsh language by looking at how to collect information about people who are able to speak Welsh but live outside Wales."
Work on the project will be overseen by a taskforce including the Welsh Government's Chief Statistician and analysts, and officials and analysts from the ONS and regular updates on the work will be published on the Digital and Data Blog and the Statistics and Research pages of the Welsh Government website.
---
Support our Nation today
For the price of a cup of coffee a month you can help us create an independent, not-for-profit, national news service for the people of Wales, by the people of Wales.