News
Teachers call out rape threats as poll says 13% physically assaulted by pupils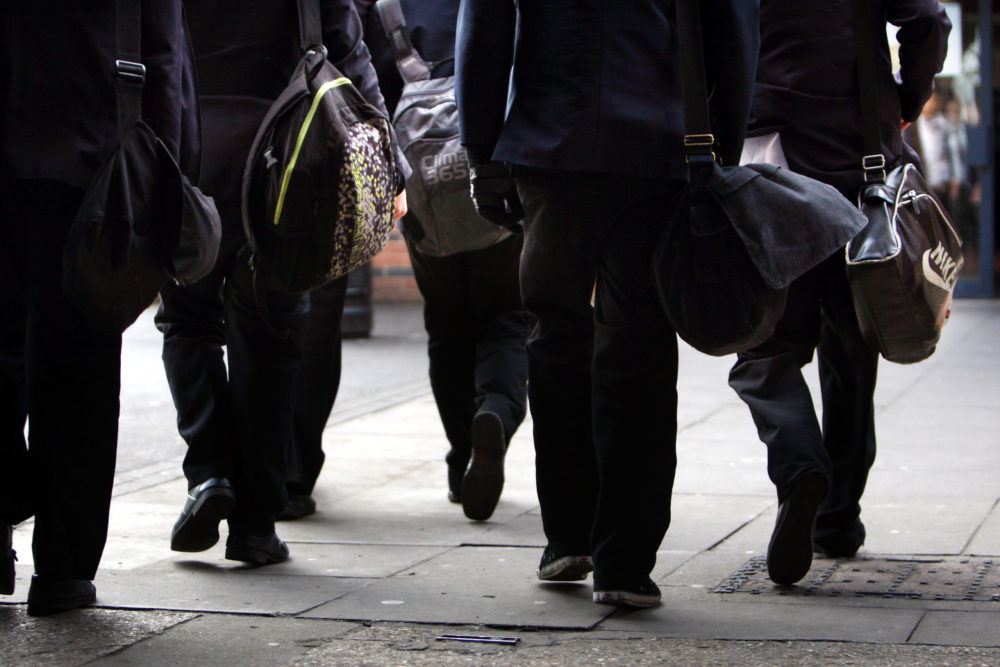 Teachers have called for action on homophobia and rape threats as a survey suggests more than one in 10 teachers have been physically assaulted by a pupil in the last year.
Nearly half (48%) of teachers surveyed said they do not feel that their school's behaviour policy is effective and "fit for purpose", according to a poll by the NASUWT teaching union.
The survey, of 8,466 NASUWT members in the UK in March, suggests that 13% of teachers have been physically assaulted by a pupil in the last year.
At the teaching union's annual conference in Glasgow on Sunday, teachers told how they had also been subjected to racism, sexual assault and physical assaults including being kicked at, bitten, punched and slapped by pupils.
Meanwhile, the survey said more than one in four (28%) of teachers said they have been subjected to verbal abuse by a parent or carer during the last year.
As delegates debated a motion on Sunday which suggested assaults are seen as a "normal part of teaching" in too many schools, Bristol-based teacher Wendy Exton urged the union to take a stand.
The teacher of 28 years, the last 14 of which have been in alternative provision, said: "The continual abuse directed at myself, and I'm not alone here, takes its toll on your wellbeing.
"It's simply another stress that we do not need. Not only are we subjected to derogatory language, but racism and homophobic language and more recently threats of rape, sexual assault, being stabbed or even threats to harm family members."

Online pornography
Ms Exton also said threats of sexual assault are becoming "increasingly common" due to the rise of online pornography, exacerbated by the Covid-19 lockdown.
"We need to gain back control and spread the message that verbal and physical violence will not be tolerated and that as a union we will take action when employers refuse to deal with violence and abuse in their schools."
Teachers have been subjected to pushing/shoving (22%), threats of physical assault (19%) and verbal abuse (58%) by pupils during the last year, according to the survey.
A teacher who responded to the survey said: "I regularly had a child that would throw chairs at me, threaten to kill me and my family. Say he was going to stab me."
Another said: "I was upskirted. I have had an unknown substance sprayed in my face. I have been verbally abused and shoved several times."
Another respondent said: "I've been spat at, swore at, pushed, punched, kicked. I've been called a hole for the lads to shove their dicks in. I've had two Year 11 boys trap me in my room and threaten to go through my things."
Fail to protect
Among the teachers who said they had experienced abuse from a parent or pupil, more than one in three (36%) said they did not feel their school dealt with the issue satisfactorily.
The motion, which was unanimously agreed by delegates, said the union is worried that employers are "failing" in their duties to protect teachers by either not completing risk assessments or seeing them as a paper exercise.
It added that the union is concerned that many school leaders are "not given sufficient guidance in the completion of risk assessments for violent pupils".
Patrick Roach, general secretary of the NASUWT, said: "No teacher should have to go to work expecting to suffer from physical or verbal abuse by pupils.
"Employers have a statutory duty to carry out effective risk assessments – they cannot simply choose to ignore or underestimate the dangers of violent pupils.
"Where employers do fail to protect our members from aggression and violence, we will take them on and act to support and protect our members by any means necessary."
---
Support our Nation today
For the price of a cup of coffee a month you can help us create an independent, not-for-profit, national news service for the people of Wales, by the people of Wales.