News
Teenage son of Labour councillor dubbed 'Hitler youth' for attending independence march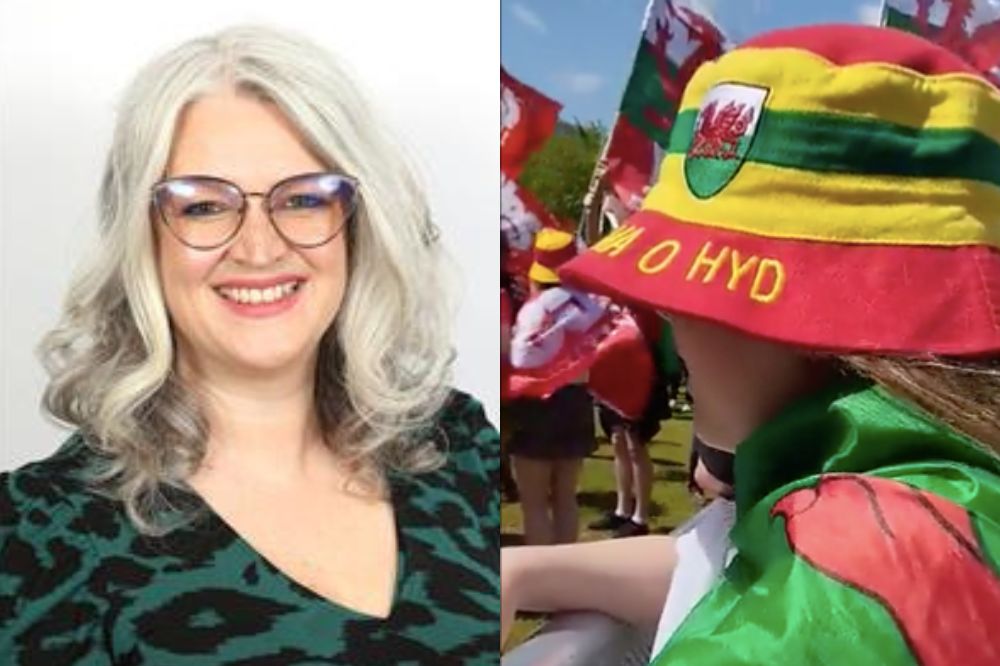 Emily Price
A Labour councillor has been the subject of vile online abuse from social media trolls after she posted a video of her teenage son singing along to Yma O Hyd at a YesCymru March for Independence.
Caldicot Castle County Councillor, Rachel Catherine Garrick posted the video of her 13 year old son wearing a bucket hat and Welsh flag whilst taking part in the Swansea Indy march on Saturday which attracted over 6,000 people.
Cllr Garrick described the reaction to the video from Twitter trolls as "foul" after her young son was branded "Hitler youth" and her decision to bring him along to the march "child abuse".
My middle son turned 13 on Friday. Yesterday he decided he wanted to start protesting and came to the #AUOB #indymarch with me. It was lovely to see him soaking in the culture and the mood. #Annibyniaeth pic.twitter.com/Om2j44RjUW

— Cllr Rachel Garrick 🏴󠁧󠁢󠁷󠁬󠁳󠁿🧶🧶 (@RC_Garrioch) May 21, 2023
Culture
The Labour council cabinet member said: "My son turned thirteen on Friday. I have three boys and we do talk about politics and current affairs in our home. My older sons have some lovely feedback from their history teacher as a result, they have a good knowledge and interest in politics and history.
"I think it's notable that one of my boys came out of choice. He's interested in Welsh culture and politics and the All Under One Banner march was a good opportunity for him to absorb a key part of Welsh history, particularly around the growing Independence Movement.
"It was also an opportunity for him to see his mum speak at the march. My other sons weren't as interested."
Although there was plenty of support for teenager's eagerness to be involved in the YesCymru march, Twitter trolls also flocked to the comment section to condemn Cllr Garrick for allowing him to attend.
One social media user said: "Imagine having a Nationalist as a father, the poor boy will know nothing but lies, hatred and misery."
Another posted an image of Iraqi dictator, Saddam Hussein kissing a crying child alongside the caption: "Politicians using children as props, even their own, is always creepy."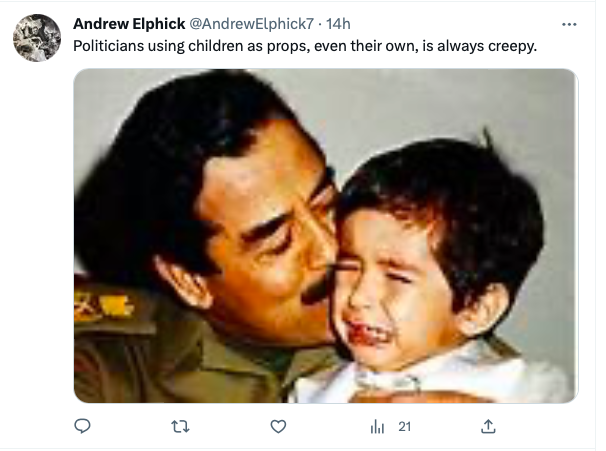 "Gross"
Cllr Garrick said she noted many of the "gross" responses she received were from "non Welsh responders" who criticised her intelligence and parenting.
She added: "I took what I thought was a lovely short video of my son at his first ever march as a young teenager. He was absorbing the moment, singing along to Yma O Hyd with the rest of the march arriving behind him.
"It was just a lovely moment of positivity and something he will always remember. I thought it would be nice to share the moment on Twitter as I thought it was a lovely video and it was part of the many positive images that came out of the march.
"It attracted a lot of positive responses and 'likes'. I would like to shout out to the lovely lady who sent me a voice message who had also been at the march and just wanted to send support.
"Unfortunately, the post did attract some gross responses from people and there was no interest in discussion on political views, just a determination to abuse and insult."
The Labour councillor said one commentator said her son should be taught British culture rather than Welsh culture.
Cllr Garrick said she has been subjected to negativity on Twitter before and social media should be a space for "reasonable debate" when it comes to discussing Welsh independence.
She said: "We have a huge debate to have in Wales. As I said at the march on Saturday, polls show that the biggest number of voters supporting independence in Wales are currently Labour voters.
"As a growing movement, independence is something that Wales will need to debate nationally, and I think, internally in Welsh Labour. That debate needs to be reasoned and respectful. Throwing insults at videos of 13 year olds isn't the way to represent your opinion."
A YesCymru spokespersons said: "YesCymru is shocked and appalled by the vile online abuse aimed at Cllr Rachel Garrick and her family, following Saturday's march for independence in Swansea.
"Opposition and debate are to be expected in politics, however this level of abuse is something that nobody should tolerate. We condemn, in the strongest possible terms, those who have sent hateful comments.
"We send Rachel solidarity and our full support at this time."

---
Support our Nation today
For the price of a cup of coffee a month you can help us create an independent, not-for-profit, national news service for the people of Wales, by the people of Wales.