News
Teenagers now favouring TikTok as single source of news, Ofcom says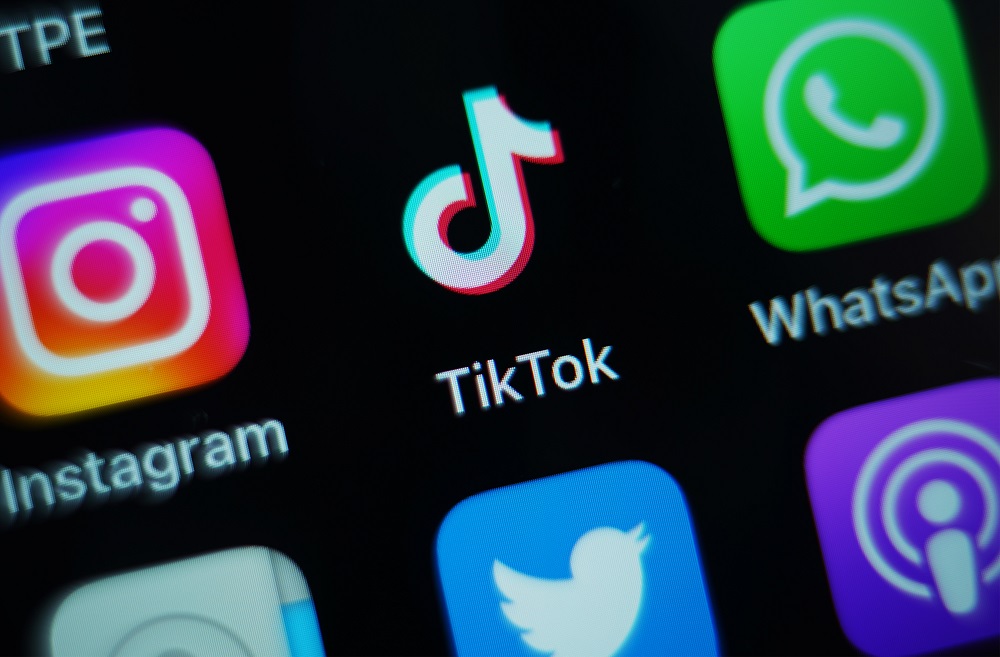 TikTok is now the most used single source of news across all platforms for teenagers in the UK, new research from Ofcom has found.
The regulator's News Consumption In The UK 2022/23 report found TikTok is the favoured single news source among 12 to 15-year-olds.
TikTok is most popular with young people and used by 28% of teenagers, followed by YouTube and Instagram, both at 25%, according to the figures.
But, taking into account all news content across its platforms, the BBC still has the highest reach of any news organisation among this age group – used by 39% of teenagers.
It comes after the UK Government banned ministers from using TikTok, which is a Chinese-owned video-sharing app, on their work phones following a security review.
The House of Commons and the Lords also cited security concerns as they decided to ban the app across the Palace of Westminster.
TikTok, owned by Chinese internet company ByteDance, argues it does not share data with China.
However, Beijing's intelligence legislation requires firms to help the Communist Party when requested.

Shift
Nic Newman, senior research associate at the Reuters Institute for the Study of Journalism, said there is a big shift taking place in terms of how people consume news and that more publishers have been joining TikTok.
He said: "TikTok, Snapchat, Instagram, the people younger people are listening to tend to be influencers, personalities, they film for a range of reasons – in some instances you have specific news creators, in other cases it's just personalities, comedians, talking about issues including free school meals.
"In terms of the implications for the industry, one of the things we've really seen in the last 12 months is we have publishers who are very reluctant to go into TikTok, but over the last 12 months we've seen most major publishers refocus their strategy, partly as otherwise there's more risk of young people seeing unreliable news.
"That's more challenging as there's no business model for TikTok, so it's very hard.
"It's just starting to build relationships with young people.
"There's been surveys that show TikTok is amongst the least trusted platforms, partly as it's one of the newest."
He added: "During the war in Ukraine we saw young people going to traditional news brands – but not for very long, it depends what the subject is to some extent.
"Covid was a big change because people were at home and people were talking about Covid on TikTok and people had a bit of time.
"That's a case of very serious news being carried on TikTok.
"Passions and celebrity news, that's a big part of what's going on with the younger people, but there's also serious news, that's the wider big shift."
Trust
When considering perceptions of trust, teenagers rated traditional sources better than their online counterparts, as BBC One/Two was trusted by 82% of its teenage users, compared to TikTok at 32%, Instagram at 38%, Facebook at 41% and Snapchat at 31%. Twitter was the exception, with a 50% rating on trust, Ofcom found.
The news topics of most interest to younger teens generally are "sports or sports personalities" (23%), "music news or singers" (15%), "celebrities or famous people" (11%), "serious things going on in the UK" (8%) and news about "animals or the environment" (9%).
Meanwhile, those aged 16-24 are much less likely than the average adult to access news from traditional media sources, such as TV (47% vs 70%), radio (25% vs 40%) and print newspapers (16% vs 26%).
Social media platforms dominate the top five most popular news sources among 16-24s. Instagram is the most-used single news source at 44%, followed by Facebook at 33%, Twitter at 31%, and TikTok at 29%. Coming in joint second, BBC One at 33% is the only traditional media source to feature in the top five.
But Ofcom said its figures show broadcast TV news maintains its position as the most popular source among adults in the UK, used by 70%, which rises to 75% when broadcast video on-demand news content is included.
BBC One remains the most-used news single source across all platforms at 49%, followed by ITV at 34% – although both channels have seen gradual declines over the past five years as they are down from 62% and 41% respectively.
Similarly, Facebook – the third most popular news source among adults – is showing signs of decline, from 33% to 30% over the same period.
TikTok's popularity as a source of news for adults is growing, with one in 10 adults saying they use it to keep up with the latest stories – overtaking BBC Radio 1 and Channel 5, both at 8% for the first time.
TikTok, at 55%, along with Instagram, at 53%, is particularly popular among adults for celebrity news. Twitter is the favoured destination for breaking news, with 61% of adults choosing it, and political news, at 45%, while Facebook is the preferred source for local news, at 59%.
Social media
Among users of the platforms, news sourced via social media is rated lower for trust, accuracy and impartiality than the more traditional sources of news, but is rated moderately well on "offers a range of opinions", "helps me understand what's going on in the world today" and being "important to me personally".
One in ten (10%) 16-24s claims to consume no news – twice the figure for all adults.
After a long-term decline in the use of print newspapers – with overall reach of these news brands being supplemented by their digital platforms – Ofcom's most recent data shows print newspaper reach was consistent between 2022 and 2023.
Just over a quarter of adults (26%) accessed news via print newspapers, increasing to 39% when including their online platforms.
The Daily Mail/Mail on Sunday and The Guardian/Observer were the most widely-read print and digital news titles overall.
---
Support our Nation today
For the price of a cup of coffee a month you can help us create an independent, not-for-profit, national news service for the people of Wales, by the people of Wales.