News
Test of emergency alert service will be step into the unknown, says expert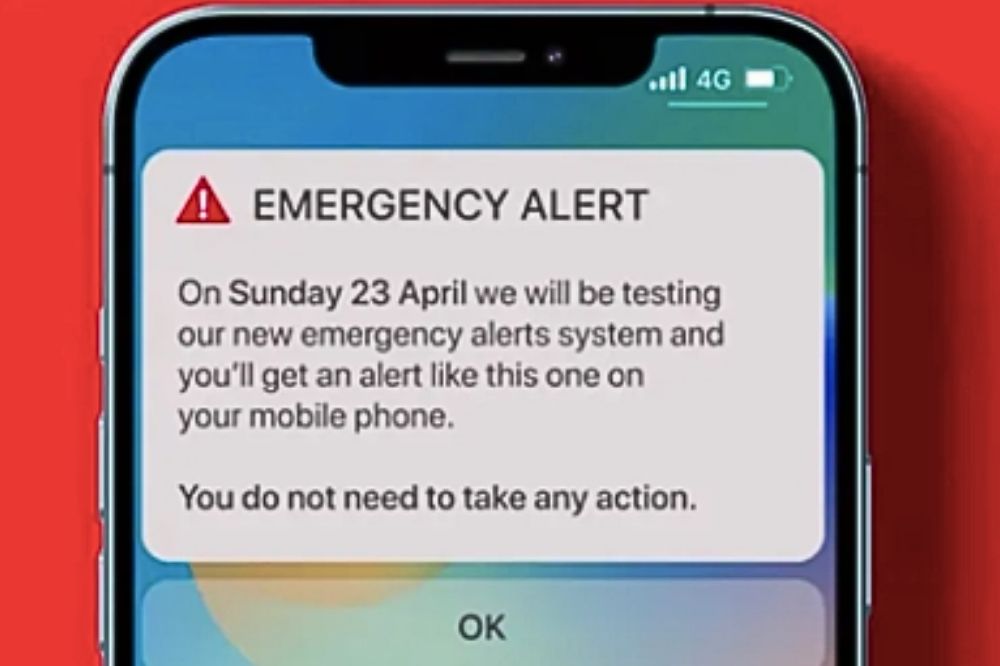 The first test of the new emergency alert service will be a step into the unknown for authorities and the public alike, according to an international expert in alarm systems.
Millions of mobile phones across the UK will emit a loud alarm and vibrate at 3pm on Sunday in a test run of a national system that aims to warn the public if there is a danger to life nearby.
When it is fully operational, it will be used by the Government and emergency services to alert people to issues such as severe flooding, fires and extreme weather events.
Judy Edworthy, emerita professor of applied psychology at the University of Plymouth, believes it is a huge positive that the technology is available to create a nationwide alert system.
For this initial test though, she thinks many people's first response will be one of surprise given both the noise of the alert and its ability to sound even if a person's phone is set on silent.
This is the first nationwide system of its kind in the UK although many other countries already have similar alerts in place.

Sirens
Previous public alarm systems – such as air raid sirens used in the Second World War – were designed to play a recognisable sound into the air but have not been used nationally for around 80 years.
However, the technology is still in use in some places such as Plymouth's dockyard.
The crucial difference is that those sirens only alert people within a range of about two miles whereas the new alert system will be delivered straight to mobile devices.
Prof Edworthy said: "Despite the publicity that has taken place around the system, many people will be unaware a test is coming and that it'll be so up close and personal.
"It's a new sound that they will not immediately associate with their phone. I would describe it as a rather harsh computer-generated tone, suitably urgent and with attention-getting qualities.
"The sound has been made available on social media already so one thing people can do is to make themselves familiar with this in advance.
"Otherwise, and despite the message explaining it is a test, I expect some people may well be astonished."
Warnings
Prof Edworthy has been working on alarm systems for more than three decades and has developed a number of warnings for the medical and transport industries.
She added: "One of the key questions about this new system is how well will it work in a real emergency.
"If it makes people look at their phones and read the message, and then act on it, it can be said to have worked.
"But this is a test so the purpose is to try to understand whether people have taken notice of this message, and if they are likely to do so when an actual emergency happens.
"It's also necessary to set out guidelines of when this alert will be used. People will quickly learn if an alarm is false, so in the longer term the factor that will determine its effectiveness is whether it is used in a real emergency and a real emergency only.
"If it is used in less serious conditions, it will soon lose its efficacy and people will start ignoring it."
---
Support our Nation today
For the price of a cup of coffee a month you can help us create an independent, not-for-profit, national news service for the people of Wales, by the people of Wales.