News
TfW pop-up exhibition is 'brutal reminder' of the dangers of trespassing on railway tracks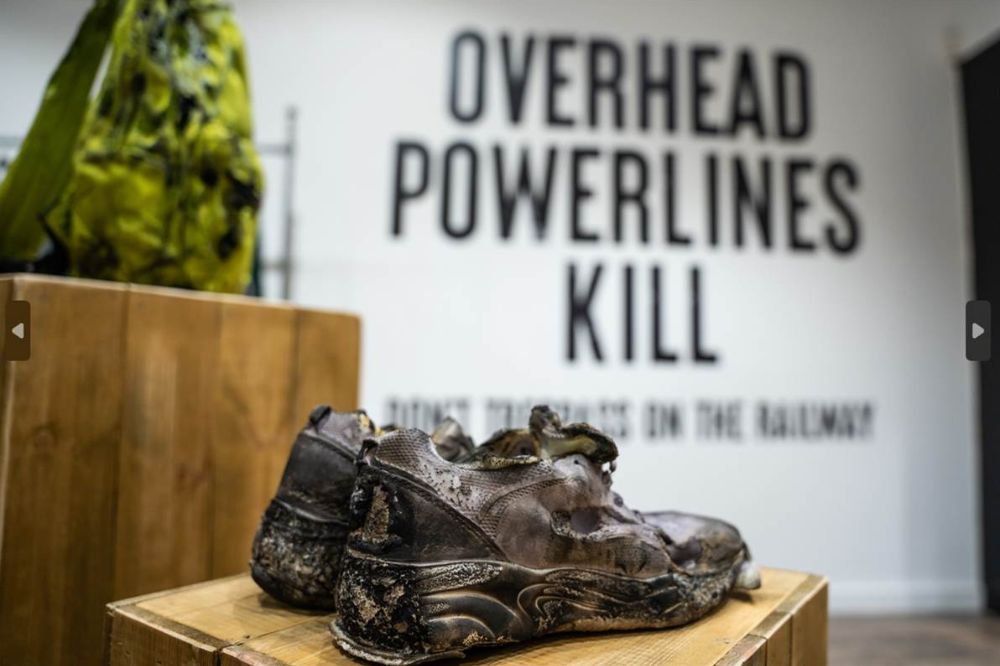 A new pop-up exhibition is serving as a 'brutal reminder' of the dangers of trespassing on railway tracks since the introduction of electrified Overhead Line Equipment (OLE) in Wales.
Set up by Transport for Wales (TfW) as part of its 'No Second Chances' campaign, the pop-up in Cardiff's St David's Centre may look like many familiar clothing shops seen around Cardiff city centre.
But, the exhibition is in fact a stark, visual representation of the damage OLE can do by electrification using the damaged clothing of fictional victims.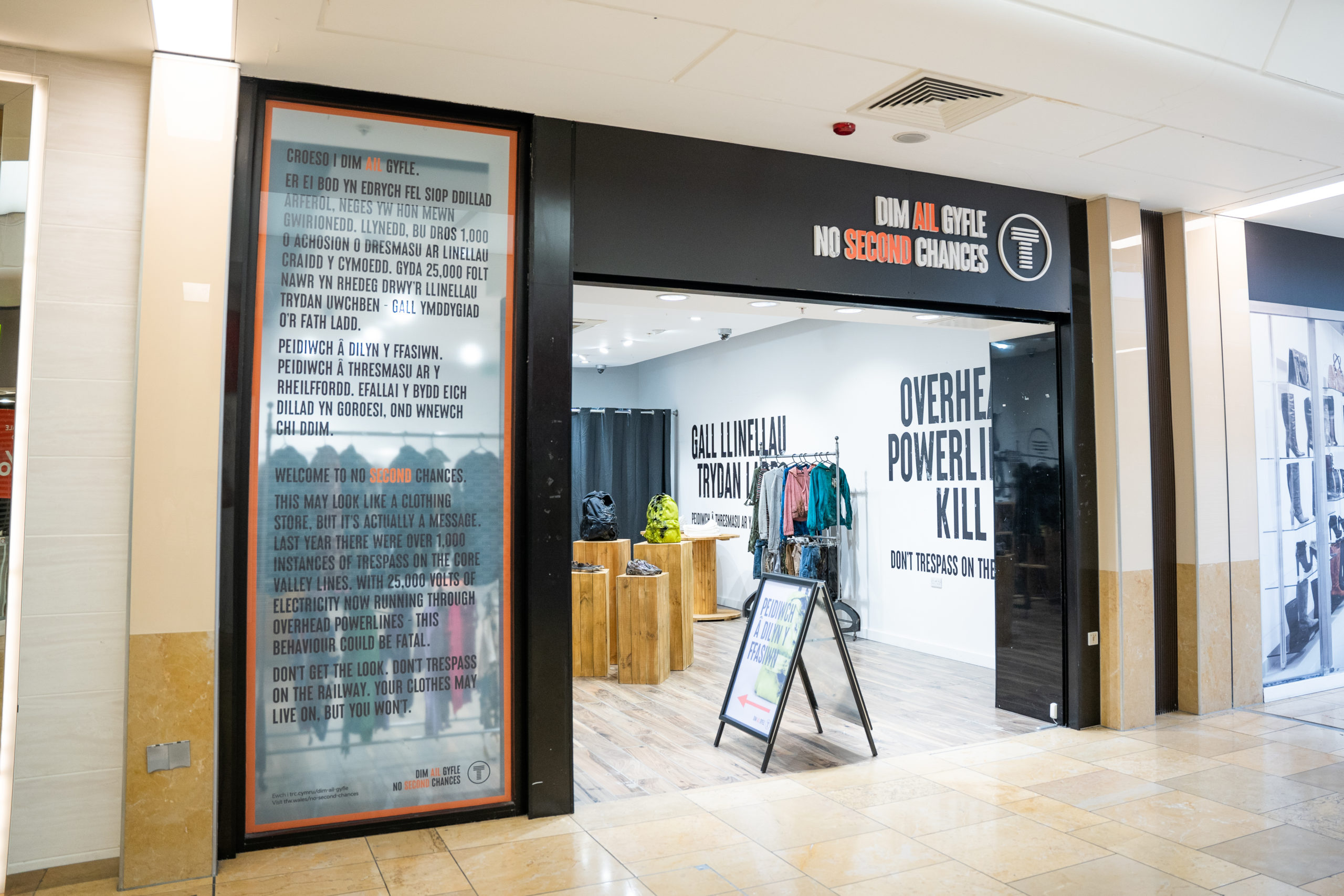 Danger
Visitors will be confronted by displayed clothing of all shapes, sizes, styles and age-ranges, highlighting the indiscriminate dangers of trespassing on the rail line.
The 'No Second Chances' campaign from Transport for Wales launched in May to coincide with the first stretch of OLE to be electrified in Wales, along the Core Valleys Line.
The campaign draws attention to the danger posed by OLE to those who choose to trespass on the railway network, with the aim of discouraging trespassing and antisocial behaviour – particularly amongst young people.

Immersive
The pop-up, which will be open June 27 and 26, is set to be a powerful and immersive educational experience.
Schools from the area where OLE has recently been introduced are being invited to view the exhibition and will be able to take part in educational activities such as quizzes and decorating T-shirts with the safety messages they have learned.
Last year, more than 1,000 incidents of trespassing or antisocial behaviour were recorded on the Core Valleys Lines.
The risk death or serious injury for those who trespass on rail tracks has increased significantly since OLE went 'live' for the South Wales Metro, carrying 25,000 volts of electricity.
Contact with the overhead lines has a one in 10 survival rate and the heat generated from the shock can reach temperatures of over 3,000 degrees.
Nathan Stephens, ex-Paralympian who lost his legs when he was hit by a train at the age of nine, said: "Rail safety is a hugely important topic, particularly when it comes to educating young people about the dangers of trespassing.
"It was dangerous when I trespassed on the railway lines as a teenager, but it's even more dangerous now that electrified OLE has been introduced on the Core Valleys Line.
"One decision to trespass can have an impact on the rest of your life, or even cause you to lose your life. My personal experience has always been something I want to share with people, to ensure that the issue is taken seriously and to help prevent the same thing happening to others in the future."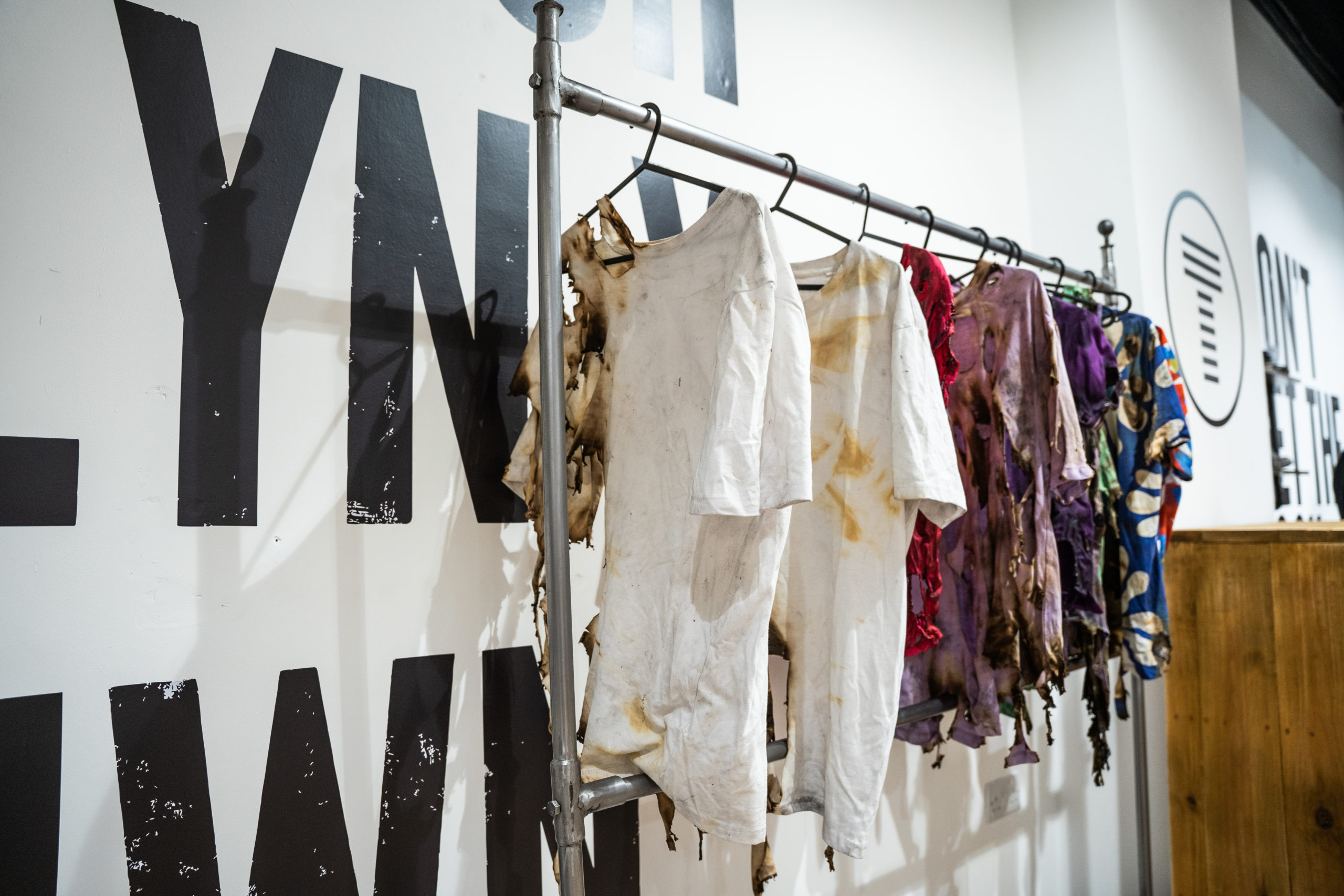 Risk
TfW has been taking additional measures to improve safety and security around rail tracks, with new fencing and extended safety barriers being added to key areas.
However, numbers of cable theft and damage are still increasing, showing that people are still trespassing on the tracks despite the added dangers.
Lois Park, Head of Community and Stakeholder Engagement at TfW, said: "Bringing OLE to the railway network here in Wales is an exciting milestone for Transport for Wales, helping to make trains smoother, quieter and more energy efficient. But it comes with increased risks for those who choose to trespass on the network.
"Trespassing on the railway has always been dangerous, but the introduction of OLE means that – for those who may have gotten away with trespassing on the lines in the past – the risk of serious injury and death is now significantly higher.
"We know young people are some of the most likely to trespass on railway lines. This pop-up experience has been designed to serve as a brutal reminder of the danger of trespassing on the railway, and to educate young people about OLE in an engaging way, which we hope will have a lasting impact.
"The OLE system has been designed to keep people safe and as long as everyone respects the railway boundary and does not trespass onto the railway, they will be as safe. Electricity from OLE can jump, so you don't have to touch it directly to be electrocuted.
"People should stay at least 2.75m away from the OLE at all times and take extra care when carrying objects such as umbrellas, helium balloons and fishing rods."
As well as the threat of electrification, severe burns and ultimately death, those trespassing on the rail network could also receive a fine of up to £1,000.
If you see any suspicious behaviour on the tracks to the British Transport Police:
Call 0800 40 50 40
Text 61016
In an emergency call 999
Or you can call Crimestoppers anonymously on 0800 555 111.
---
Support our Nation today
For the price of a cup of coffee a month you can help us create an independent, not-for-profit, national news service for the people of Wales, by the people of Wales.