News
TfW slammed over station revamp planning blunders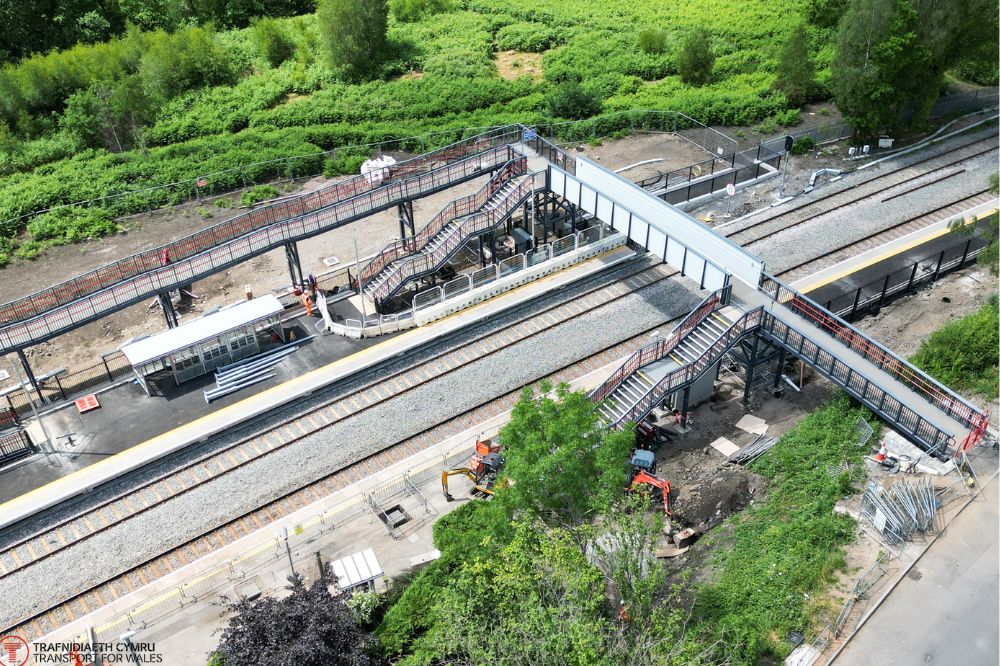 Emily Price
Transport for Wales has been blasted over a series of planning blunders which have prevented a newly revamped railway station from reopening for over six months.
Earlier this year, TfW lodged an application with Merthyr Tydfil Council to add a bridge, ramp and new platforms to Quakers Yard Station to upgrade it as part of the South Wales Metro.
The station serves thousands of people living in the villages of Edwardsville, Quakers Yard, Treharris and Trelewis and was closed in April whilst the station upgrade was carried out by engineers.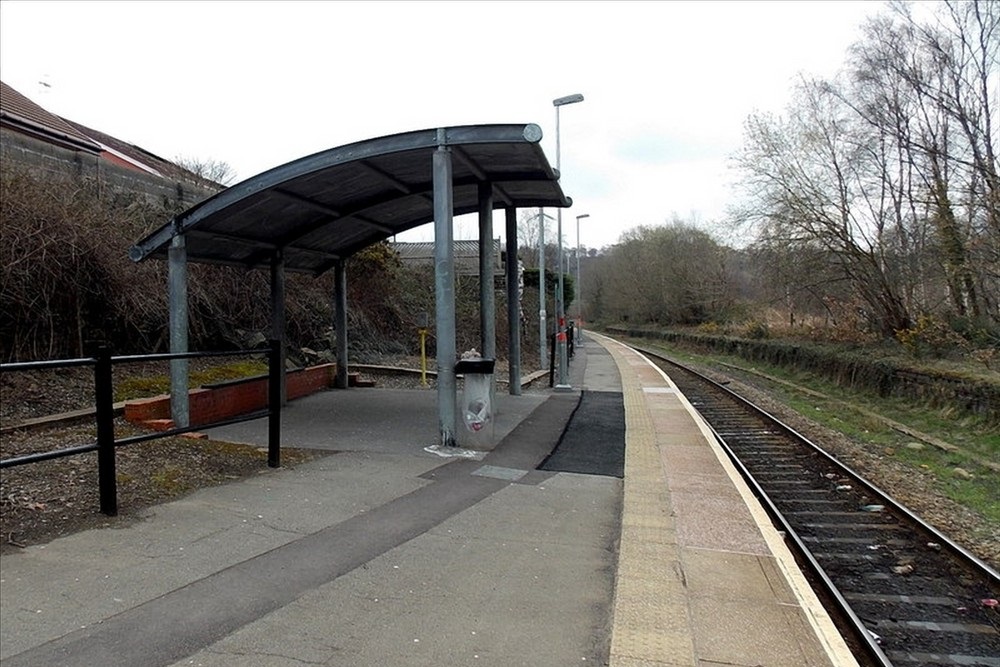 Planning
Although the work was completed in August, the station has remained closed to the public despite the rail operator announcing it would reopen in October.
In a message obtained by Nation.Cymru which was sent to a disgruntled passenger, TfW appeared to blame Merthyr Tydfil Council for the reason the station hadn't reopened.
The TfW message stated: "The planning officers with the council were unable to complete their recommendation for our application to go to planning committee in the month of October, but TfW has learnt the application will not be on the agenda for this meeting either; TfW is not aware of the reasons for this decision."
However, Merthyr Tydfil Council has argued that TfW's statement is both "misleading and unhelpful to residents".
A council spokesperson told Nation.Cymru that TfW had not submitted 'prior notification' in advance of any works and as a result the council has had to "deal with the work retrospectively".
The spokesperson added: "If they had followed procedure and submitted these details prior to the start of the work, they would not be in this position. In August 2022, Merthyr Tydfil Council received the prior notification and the council's case officer visited the site.
"It was immediately apparent that works were already underway and as such the case officer contacted the agent (Axis – acting for Amey/TfW) to advise them that, as they had started works, they could not benefit from the prior notification procedure and would need to apply for planning permission."
The application for planning permission was not submitted until May 2023 – a delay of 9 months.
The council spokesperson said: "The council carried out all the consultations and publicity requirements in a timely manner and received 9 objections. We then requested further information to resolve queries and had a series of discussions with the agent to progress and understand the scheme because we had concerns about the potential amenity (overlooking into properties) and design impacts of the bridge and extensive ramps."
TfW proposed adding screening to the ramp and the local authority requested a plan for this which was received mid-September.

"Dissatistfaction"
Merthyr Tydfil Council said there are still concerns visually and planners have requested "further justification" which is now being considered.
MP and MS for Merthyr Tydfil, Gerald Jones and Dawn Bowden have written jointly to the minister in charge of transport, Lee Waters to express "dissatisfaction with the actions of Transport for Wales" in the delayed reopening of the railway station.
Wales' Shadow Minister for Transport, Natasha Asghar has branded the planning complications an "absolute farce" and said residents are "paying the price for incompetency".
She has submitted a written question to the Welsh Government calling for clarification on when the station will be reopened.
Ms Asghar said: "This is getting beyond a joke now with the opening date of Quakers Yard – a vital transport link for many in the area – being kicked into the long grass once again.
"We were told the station would re-open in October, yet here we are in November and there's still no sign of any trains. To be quite frank, it's an absolute farce and it is residents who are paying the price for this incompetency.
"Labour ministers in Cardiff Bay are constantly attacking motorists, telling them to get out of their cars and use public transport yet it's near enough impossible for many when they are overseeing shambolic situations like what we are seeing at Quakers Yard.
"There are serious questions which Transport for Wales, the Welsh Government and local authority must answer because this is completely unacceptable, and residents are understandably at their wits' end.
"Those responsible must put their heads together and get Quakers Yard urgently reopened."
Closed
Nation.Cymru invited the Welsh Government to comment but a spokesperson said the issue is "operational" and therefor it falls to TfW to provide a statement.
A spokesperson for Transport for Wales said: "Quakers Yard station was due to reopen at the end of October, however as we are awaiting a decision from Merthyr Council's planning department on our application for the new, fully accessible bridge and station upgrades, the station remains closed to passengers.
"Whilst we initially planned to carry out the station upgrades under our 'permitted development' rights, we later agreed with the local authority to submit a retrospective full planning application to ensure the appropriate permissions are in place.
"Our application is due to go to planning committee in December and following this meeting we will have a better understanding of a proposed new date for the reopening of the station.
"We apologise for the inconvenience the delays are causing the community, but we would like to assure customers we are working hard to open the station as soon as possible."
---
Support our Nation today
For the price of a cup of coffee a month you can help us create an independent, not-for-profit, national news service for the people of Wales, by the people of Wales.