News
The biggest ever Para Sport Festival returns to Swansea Bay next week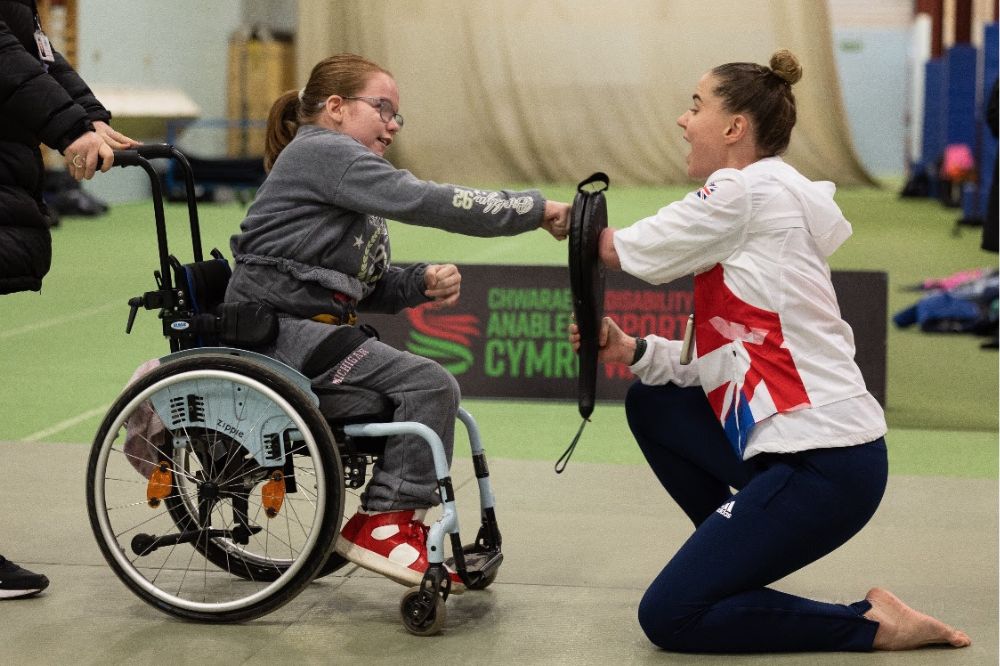 The biggest ever Para Sport Festival is set to return to Swansea Bay next week.
Following the success of last year's Para Sport Festival, this year's week-long event (10-17 July) will include with new sports, new venues and more opportunities to spectate, volunteer and take part in a whole host of sporting activities – most of which are completely free.
The Festival begins with the Welsh Para Golf Open, which will take place at Langland Bay Golf Club on Monday 10 July.
Organised by Disability Sport Wales and Golf Wales, 36 of the country's best para golfers will tee off at the Gower course which was voted 'Welsh Club of the Decade 2010-2020' and that's been described as 'The Pebble Beach of Wales'.
Local school children and individuals of all ages and abilities will be at the Swansea University (Singleton Park Campus) on Tuesday 11 July for the insport Series event.
Hosted by Disability Sport Wales, local insport Clubs and National Governing Bodies, this is the biggest insport Series event of the year and is designed to introduce people to sports like athletics, boccia, bowls, cricket, golf, karate, rowing, rugby, target shooting, tennis, table tennis and wheelchair rugby, to name but a few.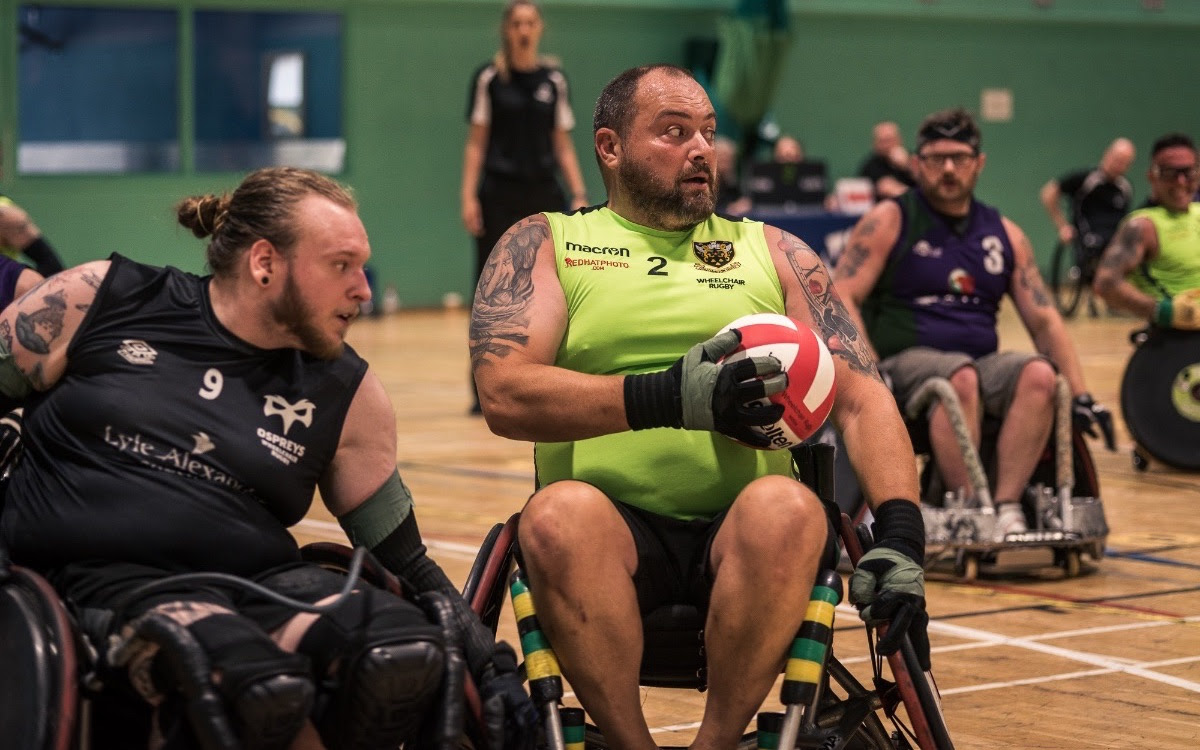 Life-changing
Some of Wales' top para-athletes will be there, along with top national coaches, to give expert tuition, while insport Series partners SPAR will hand out goodie bags to all those who attend.
The insport Series event is completely free of charge, and people wishing to attend should register first at parasportfestival.co.uk.
Sport is of course very important for mental as well as physical well-being and attending the Para Sport Festival could be life-changing.
As an example, look no further than Beth Munro. She attended a similar event in north Wales, went from there to try taekwondo for the first time and 18 months later won a silver medal at the Paralympic Games in Tokyo.
"I'm very proud to support the Para Sport Festival as a role model," said Beth – who has just won two gold medals at the 2023 European Para Taekwondo Open Championships in France.
"I want young people to believe that they have the ability, not the disability, to do well in these sports. Any disabled individual just needs to take the opportunity and think that dreams are possible, because I am living proof that they are."

Match
The two-day Boccia UK Team Championships begin on Wednesday 12 July.
World number one David Smith OBE – who lives in Swansea, has won three Paralympic Gold Medals and is the founder of Swansea Boccia Club – will be one of the top players competing at the LC Swansea.
Like golf, Deaf Football is another new addition to this year's Para Sport Festival line up. It's a full international match too, with hosts Wales playing Scotland on Friday 14 July.
There is a big weekend of sport planned, with the Wheelchair Rugby Welsh Open taking place on Saturday 15 July at the LC2 Swansea on Oystermouth Road. Four teams – Ospreys, Newport Dragons, Taunton Gladiators and the Tiger Seals – will compete for the coveted WR5 trophy.
Osprey's player Arran Flay. said: "Wheelchair Rugby is my passion. It's a very physical sport and you have to be strong because you have the weight of the chair to push around, and you have to hit people with a lot of intensity. You really have to be very physically fit and train hard to play wheelchair rugby.
"The Osprey's have a good chance of winning the Welsh Wheelchair Rugby Open, but all four teams competing are very strong."
Over at SA1 Waterfront, the British Paratri Super Series (08:00-10:00) and Splash & Dash Disability Aquathlon (10:00-11:00) will take place, before the World Triathlon Para Series Elite Races get underway at 12:30.
Saturday (15 July) and Sunday (16 July) will see the British Para Fencing Championships and Welsh Para Target Shooting Open take place. Background noise is mandatory in para target shooting, so both events will take place at the same time at the Swansea Indoor Tennis Centre.
The 2023 Para Sport Festival will conclude with the IRONMAN 70.3 Swansea on Sunday 16 July.
And who knows, the Para Sport Festival might just find the next international superstar to follow in the oar strokes of Mumbles-born rower Ben Pritchard, who made his Paralympic Games debut in Tokyo and is aiming for medal success in Paris in 2024.
"You cannot underestimate how life-changing sport can be, so I'd like to invite everyone to come down to the Para Sport Festival and just try out different sports," says Ben.
"The Para Sport Festival is a fantastic week-long celebration of a range of para and disability sports, all hosted within the great facilities Swansea has to offer," says Robyn Wilkins, DSW Senior Officer – Para Sport Festival and Wales Women's rugby international player.
"Disability Sport Wales is delighted to be co-ordinating this event for the second year; bringing together sport, incredibly talented athletes, and at the insport Series event a huge range of participation opportunities. It is a great opportunity to be inspired, see great live sport, and come and try something new yourself.
"This is an unique week of para sport where you could support, get involved or volunteer in a range of sports, all of which are available within the region, and across Wales."
"We are delighted that the Para Sport Festival will return for 2023," says Swansea Council cabinet member Robert Francis-Davies.
"It's an inclusive and unique event that welcomes and celebrates participants with a wide range of abilities.
"Its first staging in the city last year was a great success. It helped to reinforce Swansea's reputation as a welcoming, diverse sporting city with significant experience and expertise in hosting big events.
"We'll continue to work with the event organisers to ensure that local people have every chance to plan for and to enjoy the 2023 Para Sport Festival."
---
Support our Nation today
For the price of a cup of coffee a month you can help us create an independent, not-for-profit, national news service for the people of Wales, by the people of Wales.