News
The firm that aims to stop Wales' 'brain drain'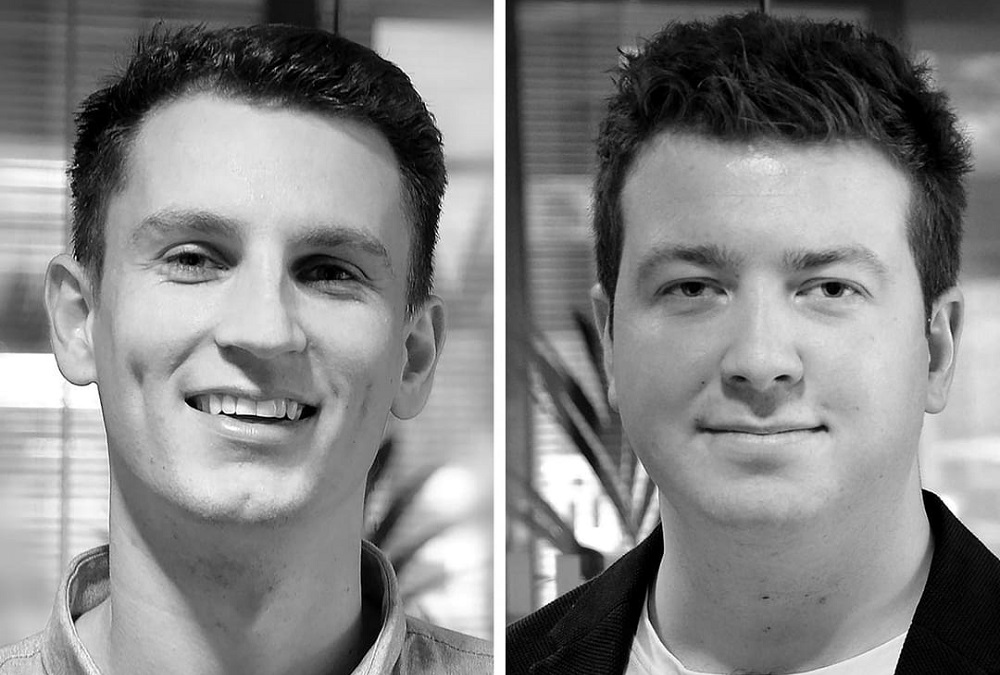 Martin Shipton
A job-finding organisation aimed at stopping the "brain drain" of Welsh graduates from Wales has stepped up a gear following a new investment.
Darogan – which means "predict" or "foretell" in Welsh – was originally set up in 2018 by a number of Welsh students who were concerned at the high number of Welsh graduates who studied elsewhere and didn't return to Wales because of a lack of job opportunities.
Now the firm has received investment from Cardiff-based education recruitment firm Equal Education Partners that will enable it to showcase graduate opportunities in Wales into 2024.
Darogan Talent''s offering has expanded into consultancy support for businesses looking to attract graduates in Wales, in addition to helping them close the skills gap.
Owain James has been appointed Darogan's CEO, with Liam Rahman and Theo Davies-Lewis appointed as non-executive directors.
Darogan's core mission is to highlight graduate opportunities in Wales for students and recent graduates, by working with employers in Wales on marketing, advertising and promoting their roles. This includes directly reaching out to students based in universities outside of Wales, who represent more than a third of all Welsh students from Wales.
The firm has already developed close partnerships with several employers in Wales to support their talent acquisition strategies, including the Cardiff Capital Region's Venture Graduate Programme, Acorn by Synergie, M-SParc, and Darwin Gray, and is looking to add to this network in the coming months.

Skills challenges
Darogan will also provide expert consultancy services, using the latest data and research methods, to support organisations in Wales to attract graduates and better understand the skills challenge they are facing.
The company's mission remains as prescient as ever, with official data revealing that Wales lost 10% more graduates than it gained in the 2020/21 academic year.
To prepare for this new phase of growth in 2024 and to tackle the scale of the challenge at hand, Darogan has intensified its outreach to student networks and societies across the UK,
alongside accelerating discussions with corporate partners on supporting businesses on their talent acquisition.
Mr James said: "It's exciting to be part of this new phase of growth, and dedicate my whole energy to tackling the challenge of the brain drain in Wales. We have a busy academic year ahead, as we reach out to students across the UK to showcase the best of what Wales
has to offer. If you have opportunities for students or recent graduates, we want to hear from you."
Mr Rahman, the co-founder of Equal, said: "I've always believed in the limitless potential of Welsh talent and that belief drives so much of what we do at Equal. Through investing in Darogan, Equal can play an even bigger role in attracting the best graduate talent to Wales.
I look forward to supporting Owain and the Darogan team to deliver excellent job opportunities for graduates and to promote Wales as an attractive place to build a career, doing our bit to build a nation where innovation, opportunity, and ambition know no bounds."
Mr Davies-Lewis said: "I am delighted to be part of Darogan's long-term future, working closely with Owain and Liam to maximise our positive impact on the Welsh economy. Darogan fills a crucial gap in the job market in Wales, and I have no doubt that our relevance will grow in the years to come."
Disconnected
The original concept for Darogan Talent was developed in 2018 by Welsh students in England who felt disconnected from career opportunities in Wales. Statistics then, like today, indicated that Wales was experiencing a "brain drain". The frustration for the students was that they wanted to return to Wales, yet were only hearing about opportunities elsewhere.
In response to this challenge, they decided to build a graduate network – or "hub", as they called it – for Wales.
A lot has changed since then, and Darogan Talent has developed from a project run by students, into a fully-fledged operation. The purpose, however, remains the same: to connect students and graduates with brilliant employers and opportunities across the whole of Wales.
Darogan Talent's online services allow students and graduates to connect with opportunities in Wales despite geographical distances. Organisations can advertise roles and opportunities through Darogan's job board, and Darogan's members' area allows students, graduates and employers to connect directly online.
Darogan Talent also runs events, both in person and online, in universities across the UK, to reach students and recent graduates where they are.
Research and consultancy support is also an important aspect of the services Darogan Talent provides, which can range from research into a particular skills challenge to the design of a new graduate programme.
Becoming a member of Darogan's network is free of charge. Its website can be accessed via this link: https://www.darogantalent.cymru/
---
Support our Nation today
For the price of a cup of coffee a month you can help us create an independent, not-for-profit, national news service for the people of Wales, by the people of Wales.