News
The remarkable journey of the Welshman who beat breast cancer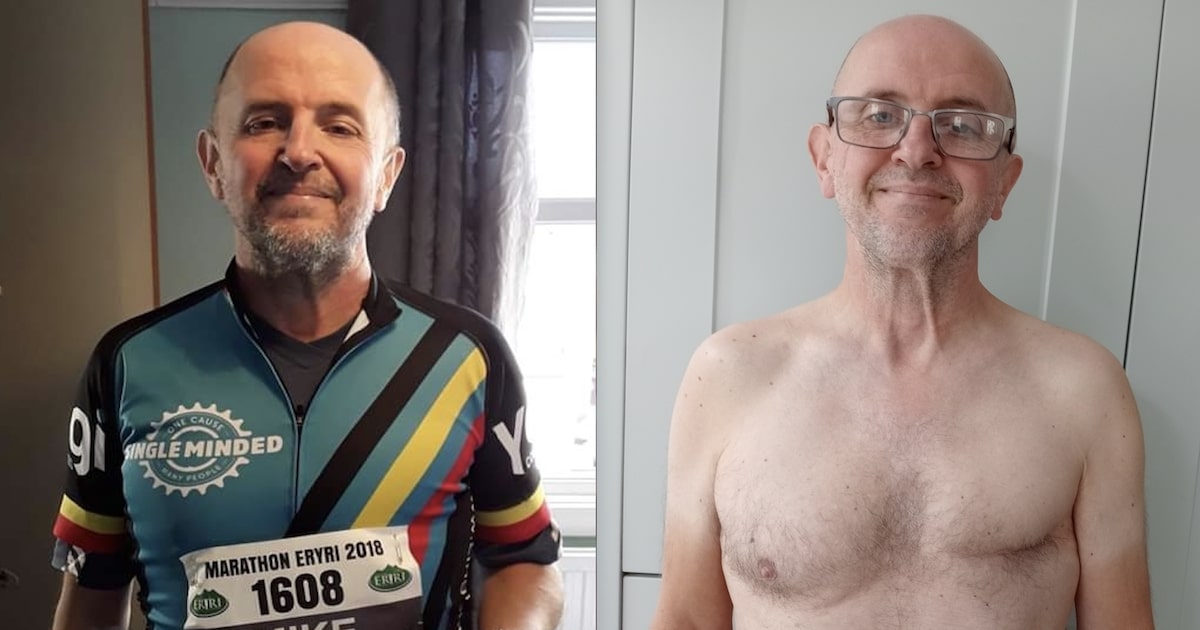 Mike Rossiter's unexpected journey into the realm of breast cancer began with an incidental discovery.
As a passionate runner, he faced the common runner's issue of nipple chafing during his training for the Manchester marathon in 2014. To alleviate this discomfort, he applied Vaseline to his nipples. It was during this routine application that Mike stumbled upon a peculiar lump behind one of his nipples.
"I noticed this lump behind my nipple while dealing with the chafing," recalls Mike from Cardiff.
At first, he dismissed it, but intuition urged him to investigate further. "I didn't want to overreact, but my gut feeling told me to be sure. So, I persisted and got a second opinion. It turned out to be a pivotal decision."
Further evaluation led to a biopsy, unveiling the life-altering diagnosis – breast cancer.
"Thankfully, my wife was with me. And they just told me right then and there, you have cancer. I honestly had no idea that men could have breast cancer. I was blown away."
Mike, like many, believed this was solely a woman's battle.
"I honestly had no idea that men could have breast cancer", he admits, "I am certain that 99% of all men wandering around at the moment don't know they could get breast cancer."
Mike's story underscores the significance of advocating for one's health and seeking a second opinion when intuition suggests an issue, especially for men, who might be hesitant to revisit a healthcare professional. It highlights the pivotal role of compassionate and attentive doctors in the early detection of breast cancer.

Awareness
Mike is passionate about emphasising the importance of awareness for male breast cancer. The symptoms, though less common in men, should not be dismissed. The key indicators in men include a lump behind the nipple, inverted nipples, a rash on the chest, and lumps under the armpit.
His advice echoes loud and clear: "If you're from a family with a history of breast cancer, keep it in mind. The quicker you catch it, the better. That's not just for breast cancer, it's for all cancers… prostate, testicular… all of it."
Encouraging self-examination, he emphasises the need for men to overcome hesitation and engage in proactive health practices.
To contribute to the fight against cancer, Mike has embarked on several fundraising endeavours. He has run the Cardiff Half Marathon and the Snowdonia Marathon both noble efforts to support cancer research and treatment.
"When we talk about raising awareness, it's crucial to bear in mind that while we often associate breast cancer awareness with colours like pink, it's essential to make everyone feel included in these campaigns. Inclusivity is key."
Mike's journey is an inspiration that serves as a beacon of hope, stressing the importance of early detection, education, and the ongoing quest for a cure. His commitment to spreading awareness and supporting others in their battle against cancer is a testament to the strength of the human spirit.
It is a reminder that cancer affects people of all genders and backgrounds and that solidarity and awareness are invaluable allies in the fight against this relentless adversary.
If you'd like to join Mike in making a difference, please visit Cancer Research Wales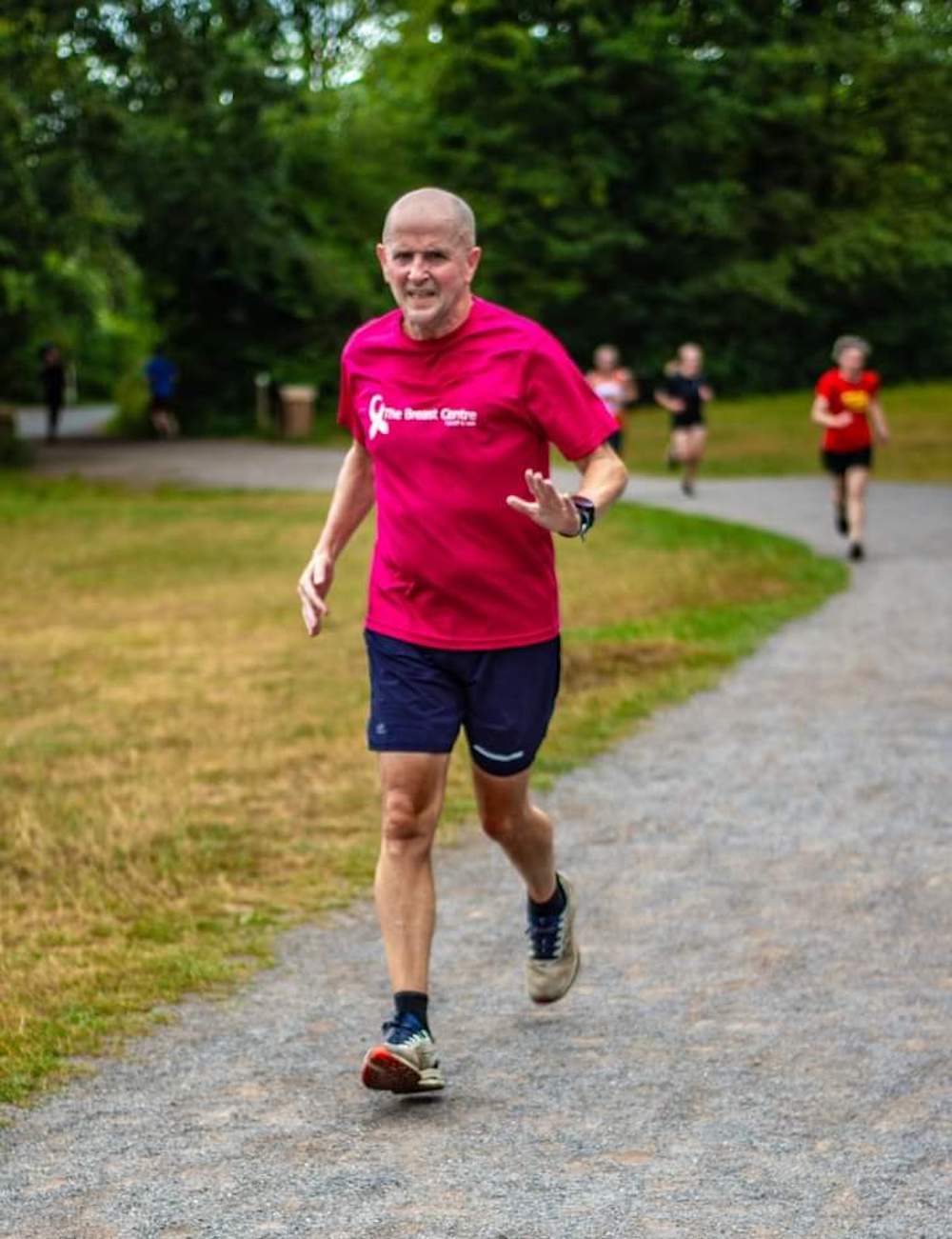 Support from the Men's Virtual Meet Up (Men's VMU)
Mike found a crucial source of support in the Men's Virtual Meet Up, or Men's VMU. This informal and welcoming group meets every fourth Thursday for a two-hour session. Three-quarters of the meeting is dedicated to ensuring everyone's well-being and often features guest speakers who provide valuable insights on health topics, including male breast cancer. The remaining quarter is reserved for light-hearted sports and music discussions, fostering camaraderie and normalcy. To learn more or join, you can contact Doug Harper at [email protected]
---
Support our Nation today
For the price of a cup of coffee a month you can help us create an independent, not-for-profit, national news service for the people of Wales, by the people of Wales.