News
The victims of shoddy workmanship waiting for up to 13 years to get their homes put right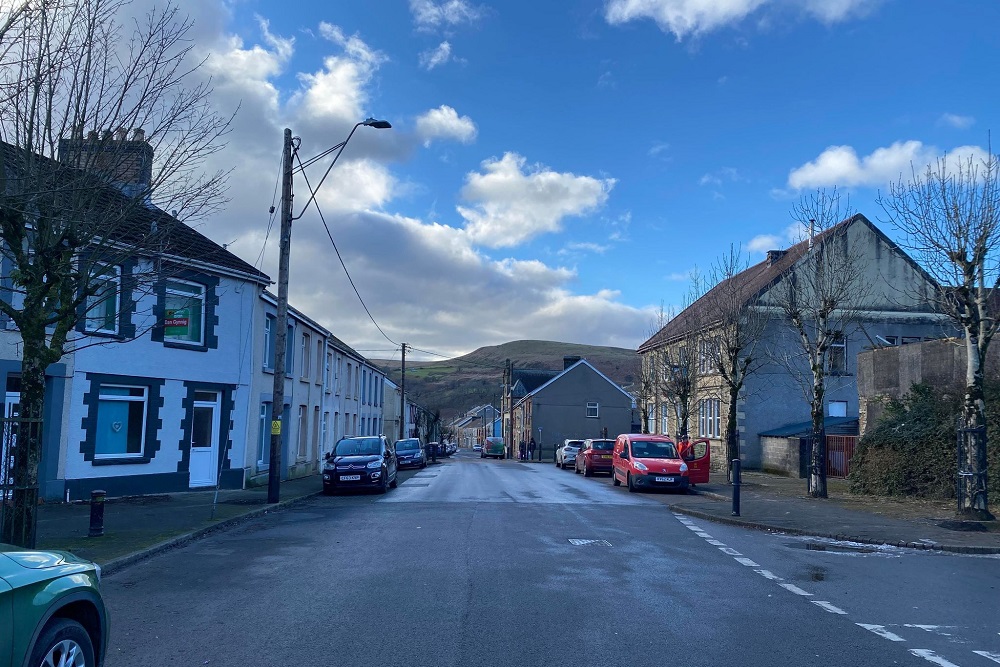 Martin Shipton
Victims of a home insulation scandal involving shoddy workmanship that wrecked houses in one of Wales' poorest communities have been told they may have to wait until 2026 before remedial work is complete – 13 years after their nightmare began.
In 2020 the leader and chief executive of Bridgend County Borough Council apologised to homeowners at Caerau near Maesteg for the saga that left many of them facing repair bills of more than £20,000.
The authority paid more than £300,000 to Green Renewable Wales Ltd (GRW) to insulate the homes under a grant scheme administered by the council known as Arbed.
But senior council officers have confirmed that no audit trail exists to trace the awarding of the contract to GRW, one of whose directors was senior Labour councillor Phil White, who died in 2021.
Mr White had been a member of the council's cabinet and at the time of his death had been referred by the Public Services Ombudsman to the Adjudication Panel for Wales over alleged multiple breaches of the code of conduct covering councillors stemming from his apparent conflict of interest.
The Arbed programme was meant to address fuel poverty and contribute to carbon reduction in some of Wales' poorest areas.
But after the scheme in Caerau was completed, numerous complaints were raised about the internal and external wall insulation work that had been undertaken.

Scathing
An independent consultant's report was scathing about the quality of the work.
But although Climate Change Minister Julie James announced in January 2022 that the Welsh Government would provide £2.65m towards the cost of remedying the shoddy workmanship, with the rest coming from the council, it has now emerged that the contract for undertaking the necessary work has still not even been put out to tender by Bridgend council.
In a letter to the affected homeowners, the authority's chief executive Mark Shephard states: "The work carried out in the last three months allows us to have a good understanding of the likely timescales and important milestones for the scheme delivery. As all works are being procured through a tender process, these may change slightly as we progress through this programme. I hope this offers a good idea of when you can expect to see activity taking place."
Mr Shephard's letter goes on to set out an estimated timescale for the work being done and the stages leading up to that:
May 2023: Resident Liaison Service website and FAQs in place. Residents able to sign up for a home survey.
June 2023: Surveys begin, carried out by the Retrofit Assessor.
July 2023: Bridgend council launches procurement for a main contractor.
September 2023: Deadline for residents to register to take part in the scheme.
October 2023: Work begins to remove the existing wall insulation and walls allowed to dry out.
April 2024: Installation of new insulation begins.
March 2026: Scheme ends.
The letter concludes: "As soon as the Resident Liaison Service is in place, we will be able to offer regular updates locally and I encourage all eligible residents to sign up to take part in the scheme as soon as possible.
"The next communication about this from [the council] will be to tell you how to do just this. Along with contact details for our Resident Liaison and web page."
Misery
Jeff Jones, a former Labour leader of Bridgend council who lives in Maesteg and knows some of the affected homeowners, said: "This is a major scandal that has caused misery for many residents over a long period of time. It is absolutely appalling that it seems some of them will have had to wait for as long as 13 years to get seriously shoddy workmanship put right.
"To add insult to injury, they are being told the remedial work will start in October, meaning their homes will have no insulation over the coldest part of the year."
Mr Jones said the scandal had much wider implications for the future: "With the need to combat climate change, there will be a lot more insulation schemes over the coming years," he said. "What has happened in Caerau shows that local authorities need to be much more rigorous about who they award contracts to – and how they must monitor the work being done as it is carried out. Otherwise more people's homes will be wrecked and huge amounts of public money will be wasted."
---
Support our Nation today
For the price of a cup of coffee a month you can help us create an independent, not-for-profit, national news service for the people of Wales, by the people of Wales.