News
The Welsh magistrate who had to crawl upstairs on all fours to get to her courtroom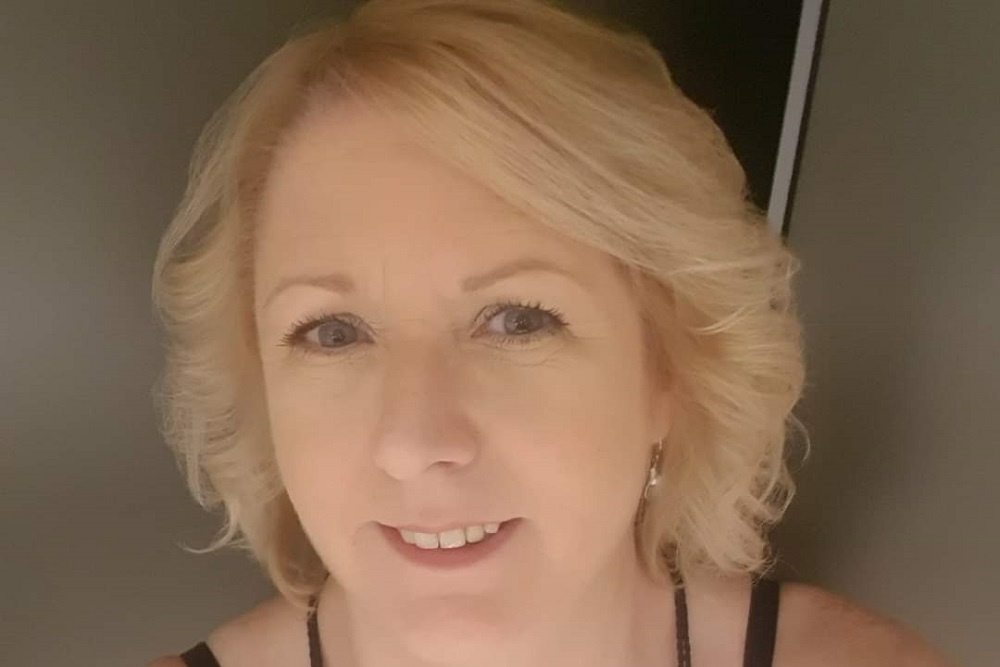 Martin Shipton
A disabled Welsh magistrate has revealed that she had to crawl upstairs on her hands and knees to the courtroom where she was presiding because there was no lift.
Nicky Holland, from Pontypool, backed calls for an injection of money to the courts estate to ensure accessibility for everyone.
Ms Holland, who runs her own accountancy practice, has sat in criminal and family courts in south Wales since she became a magistrate 14 years ago.
She said: "I only became disabled four years ago. I woke up one Saturday morning and I could barely feel my legs and I couldn't stand up. It started off as fibromyalgia [a long-term condition that causes pain all over the body] and I also have osteoarthritis in my feet and my hands, as well as non-epileptic seizures.
"Three out of four of the courts that I use in my area don't have ground floor accessibility for the courtrooms. In one of the courts the lift broke down and it took them 18 months to get the parts in order to fix that lift. Our only option was the public lifts out front. We could sentence people to up to six months in prison. They could be out and commit more crimes and we could find ourselves sharing a lift with them. You'd be in a lift with somebody whose liberty you had taken away. It was very intimidating – I've got to be honest.
"In one of the other courts, our entrance is on one level, the public entrance is on the next level, where the courts are. The public don't need a lift, but from our entrance at the back we only have stairs as an option – there is no lift and never has been. If I'm struggling, it can be a problem. I've emailed for someone to take my bags off me and I have literally crawled up the stairs on all fours."

Intimidation
Ms Holland, who is a member of the Magistrates' Association's magistrates with disabilities network, said: "I don't think HMCTS [His Majesty's Courts and Tribunals Service] see our entrance from the public as much of an issue as we do. They don't feel the intimidation we do. They just think the option of using the front entrance is sufficient."
She said that magistrates were saving the public purse millions because of their voluntary status and deserved better treatment.
"There are problems for disabled defendants too and some courts aren't equipped to take them," she added.
Her comments come in the wake of a report from the Magistrates' Association which concludes that a largely inaccessible court estate threatens to undermine the efficiency of courts and equal access to justice. The membership body for magistrates in England and Wales has made six recommendations for the Ministry of Justice and HMCTS that it believes will help improve accessibility, court capacity, and judicial diversity.
The charity's report is the first on-the-ground study into the accessibility of magistrates' courts. With over 90% of all criminal cases being resolved in magistrates' court, the criminal justice system in England and Wales relies heavily on the commitment of magistrates.
Concerning
The association's survey of 57 court buildings paints a deeply concerning picture of a dilapidated court estate in which judicial areas are frequently less accessible than public ones and disabled magistrates are often excluded as a result.
Restrictions on where magistrates can sit or where trials can take place not only adversely impact court capacity and efficiency, but also undermine the government's efforts to improve diversity and inclusion in the magistracy.
Three quarters of courts surveyed (75%) were found to be inadequately accessible, with seven courts entirely inaccessible for disabled magistrates.
Almost two thirds (63%) were found to be in need of improvement due to accessibility failings such as a lack of wheelchair access throughout the building, an absence of accessible toilets, a lack of functioning hearing loops in courtrooms, and poor or no signage in the building.
In the context of significant court backlogs, the Magistrates' Association highlights that 305 sitting days were lost in the magistrates' courts due to planned and unplanned maintenance in 2022. It states that anything preventing magistrates from performing their role must be rectified to ensure that cases can be heard and timely justice delivered.
Diversity
The accessibility of court buildings is intrinsically linked to encouraging greater judicial diversity. The report reveals a disconnect between the government's accessibility strategies and policies and the on-the-ground reality in courts. It suggests that by failing to proactively ensure buildings are accessible for all court users, the government is not only disregarding its duties, but also actively undermining the effectiveness of recruitment campaigns that aim to increase diversity and inclusion in the magistracy.
The report recommends that the Ministry of Justice and HMCTS invest in the courts estate, identify and be transparent about current issues, embed accessibility into policy and practice, guarantee accessibility and communicate better with disabled magistrates.
While the report focuses on access for disabled magistrates, the association emphasises that the need for universal accessibility in court buildings is important for everyone given the high likelihood that we will all experience transient or permanent disability or have access needs at some stage of our lives.
---
Support our Nation today
For the price of a cup of coffee a month you can help us create an independent, not-for-profit, national news service for the people of Wales, by the people of Wales.