News
'There is a vacancy at the heart of the United Kingdom' – FM slams lack of contact by Boris Johnson
//= do_shortcode('[in-content-square]')?>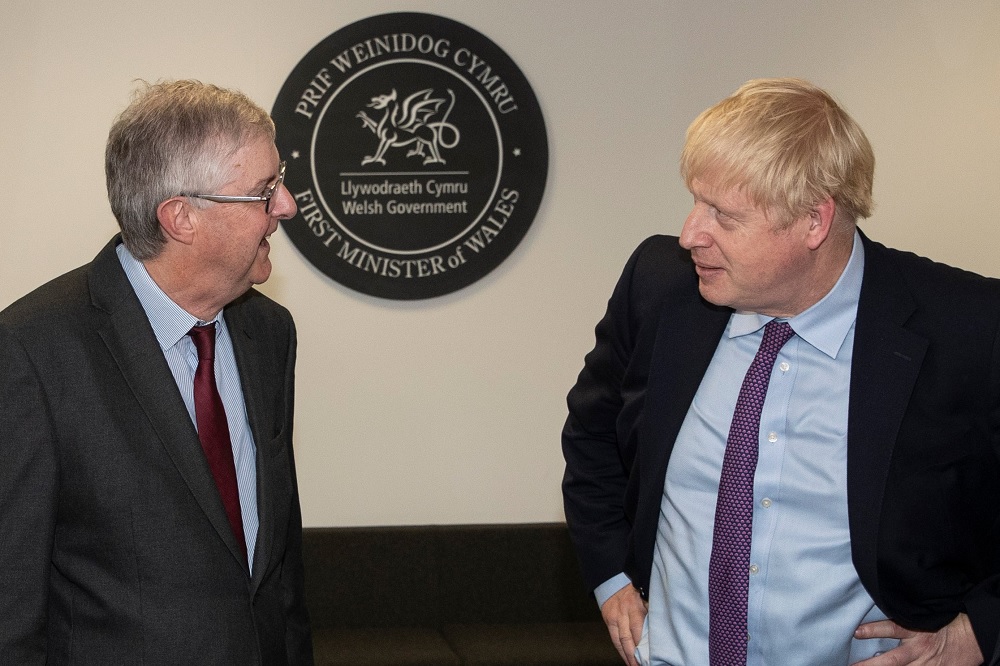 The First Minister Mark Drakeford has said that the very little contact the Welsh Government had with the UK Government was "unacceptable".
Mark Drakeford said he had had one brief conversation with Prime Minister Boris Johnson since May 28.
He said that he was receiving "inconsistent" messages on whether there would be another national lockdown in England.
He added that he supported Scotland's call for a Cobra meeting with Prime Minister Boris Johnson. "We should have a meeting with the First Ministers and the Prime Minister together," he said.
He said that if England went into national lockdown it would impact on hundreds of people who lived in Wales and worked in England.
"It's not possible to make unilateral decisions without being informed about how they would impact on others," he said.
"I just don't see what we lose by talking to each other," he said. "And it's becoming more and more urgent as the casualties mount.
"This is simply unacceptable to anyone who believes that we ought to be facing the coronavirus crisis together," he said.

'Vacancy'
The Welsh Government has long called for a formalised system for regular discussions between the devolved governments and London to agree a way forward.
"We need a regular, reliable, rhythm of engagement: a reliable meeting even once a week would be a start," he said.
"I make this argument not because we should all do the same things, but because being round the same table allows each of us to make the best decisions for the nations we represent.
"There is a vacancy at the heart of the United Kingdom, and it needs urgently to be filled, so we can talk to each other, share information, pool ideas and demonstrate a determination that the whole of the country can face these challenges together at this most difficult time."