News
Time to revolutionise university funding in Wales, says Open University head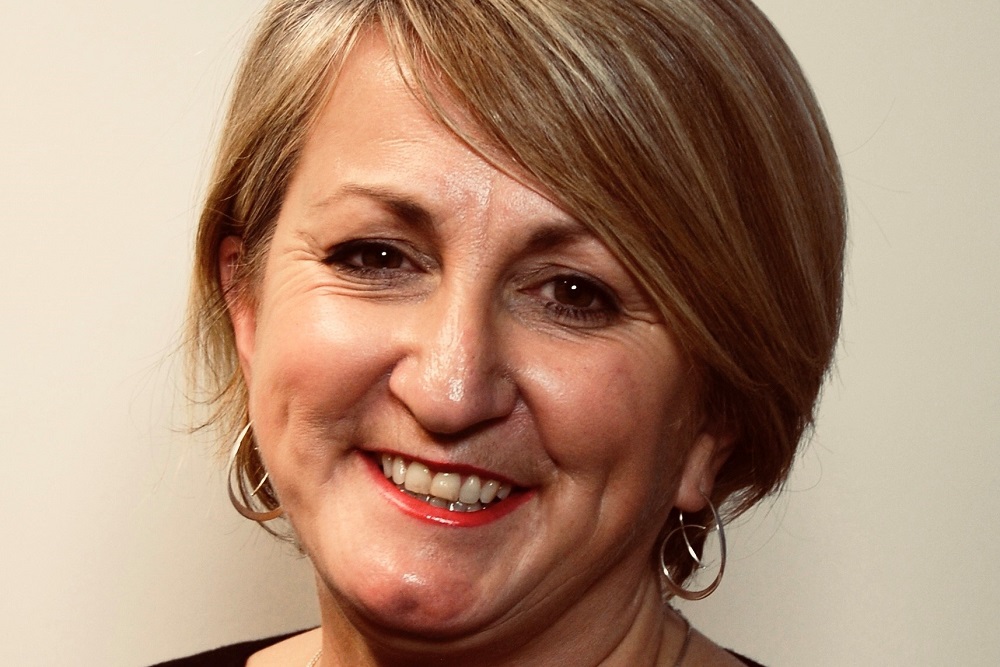 Martin Shipton
The university funding system in Wales should be revolutionised, making it much easier for people who don't want to pack all their studying into a few years after leaving school, a leading educationist has argued.
Speaking at an event in Cardiff attended by Education Minister Jeremy Miles, Louise Casella, director in Wales of The Open University, said: "Our education system – and particularly higher education – is founded on the idea that a student should 'come' to a place of learning to receive the wisdom of the few. We've been using that model since the 12th Century!
"We expect students, during three or four years, to take in all of the information and knowledge they will need for the rest of their lives. We funnel them into this rigid model, and then send them on their way.
"But what if you didn't get into that funnel – you were a young carer, needing to look after a family member? Or you just didn't quite know at age 17 what you wanted to do? Or any other of a myriad of what ifs. Well then, our system is going to make it inordinately more difficult for you to get into higher education later in life. Because the reality is that if you miss the boat when you're 18, the on-ramps for you later on are really very few and far between.
"That may not be a problem for the students for whom that model works. But for those for whom it does not, and for our communities, and our prosperity, it is very bad news indeed."

Six years
Instead, suggested Mrs Casella, the starting premise could be that when they enrolled, students would expect to access six years of learning opportunities distributed across their lives as they see fit: "So, if it's right for you, you can still choose to concentrate a few years of study at a young age, have your right of passage and the campus experience.
"For others a different pathway may be much more attractive: take the opportunity to travel, take internships, learn new languages, work, and contribute socially. And pace your learning on a more individual and more periodic model. And crucially, bring these experiences back to the learning environment when it suits you: as an active contributor and a shaper of your own learning.
"This is the kind of thinking we can build upon here in Wales – and we need to stretch it and imagine it working beyond institutional boundaries and interests.
"For too long, flexibility has been an add-on – a 'nice to have'. We can't afford to carry on like that.But the trouble is that the way we distribute our resources at the moment prioritises, and cements, all our traditional ways of thinking. And as funding has got tighter, we are in danger of holding on ever tighter to the familiar, as we have so little spare capacity to even consider innovation.
"The way our system works makes it extremely difficult for institutions to think radically about the opportunities they offer. The funding agreements we enter into… The qualifications we provide… The reporting we have to complete… The KPIs we are measured against. All these and more tie us to a model which provides no leeway or space in which to create and deliver what Wales needs for the future. And I'm afraid the reality is that, even if institutions want to offer more flexibility, in universities at least the finances of that are deeply unattractive."
Radical change
Mrs Casella said that without radical change, Wales will miss massive opportunities for social and economic advancement: "Let me ask you to imagine that you are a parent, perhaps in Caernarfon, who wants to fulfil a lifelong ambition to get a degree but can't afford to give up work to study full-time because you have a family to support.
"Or imagine that you are already a graduate, say in Newport, with 20 years' experience in the workplace, but you need to refresh your skills and knowledge with some bite-sized learning.
"Imagine that you are a student already embarked on a full-time course, and you have been inspired by something you've learned, and you want to take a year to go and try it out in practice, and then come back to finish your studies.
"Can any of us say, with hand on heart, that we have built an ecosystem of tertiary education that allows us to provide the kind of opportunities that adequately meet these needs?
"Even as you point to the odd course here or there, or even at The Open University, the fundamental problem would still exist.Those opportunities would still be pretty rigid. They would still cling to our traditional ways of thinking. They would offer the learner very few, if any, choices in shaping their learning around their life or bringing their life and experiences into their learning. They would all be built on a model of climbing up the learning ladder rather than exploring the climbing frame.
"So, I'm led to ask: is it now time to start again? Because, I'm afraid, our funding system not only drives, but even cements, some institutional behaviours and attitudes that are now so entrenched that, for many, it is impossible to imagine anything different.
"And, for as long as we defend and protect this golden model of a three-year, 18-21 year old, experience of higher education as being 'the norm' and anything else being a deviation, it will always be preferable – at least financially – to funnel people down that traditional path; to concentrate on patterns of prior learning which lead them to that funnel; to spit them out into the workforce; and to shy away even from thinking about what we as providers might do differently. And more importantly, what the learner and what society desperately needs from us.
"The answer is a much more flexible, much more responsive, much more adaptive funding system: One in which no mode or method of delivery is the poor relation.One which delivers equity, rather than inequity, and which allows institutions to work together to deliver for students and citizens alike the kind of learning opportunities they so dearly want. And one which encourages us to think radically about what we offer."
Think big
Mrs Casella, who steps down from her Open University role next month, said the creation by the Welsh Government of the Commission for Tertiary Education and Research offered the opportunity to think big. She said: "I've heard people say that the first few years of the Commission will need to be a period of bedding in. 'There won't be any
appetite for major changes.' But now is exactly the right time to grasp the mettle of change. If it wants to, the Commission can revolutionise our funding system. And do you know what? It should. Some may be uncomfortable with that suggestion. But we have been in defensive mode in education for too long.
"We need to step up to the challenge of delivering on our national mission, delivering not a second chance nation but a multi-chance nation, an open chance nation perhaps, and
realising the immense capacity of our education and lifelong learning sectors to change Wales for the better.
"The ground is ripe for change. The circumstances are right. We have the ideas. We just need to show the will to make it happen."
---
Support our Nation today
For the price of a cup of coffee a month you can help us create an independent, not-for-profit, national news service for the people of Wales, by the people of Wales.