News
Tories call on Adam Price to apologise for branding Westminster 'the common enemy'
//= do_shortcode('[in-content-square]')?>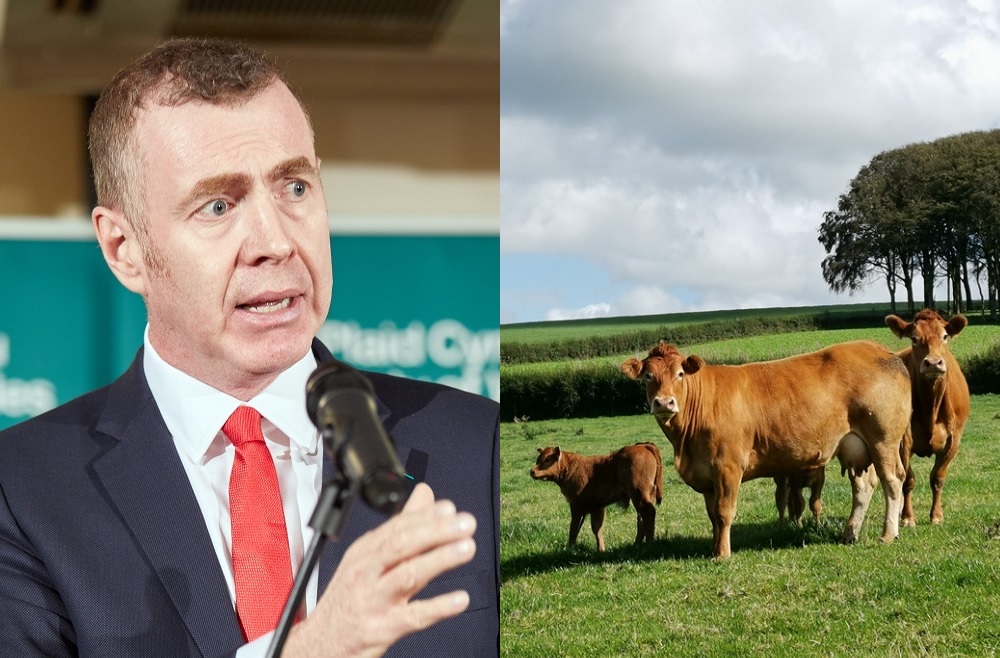 The Welsh Tories have called on Adam Price to apologise for branding Westminster "the common enemy".
They have accused the Plaid Cymru Leader of dragging politics into the "gutter" in response to his criticism of the UK Government during a debate in the Senedd.
They have also claimed that Price was wrong to suggest that the Conservative Party has "betrayed" Welsh famers.
Price told the Senedd that the Tory manifesto at the 2019 general election "would guarantee the annual budget of farmers in every year of the next Parliament".
But he said the "opposite" had happened, adding that "Welsh agriculture allocation is going to be £248 million worse off".
Welsh Conservative Shadow Minister for Equalities and Deputy Chief Whip, Altaf Hussain MS, said: "At a time when the country is trying to pull together to recover from Covid, the last thing we need is the leader of Plaid Cymru describing people as the 'common enemy' and yelling insults.
"We need to make politics better, not drag it into the gutter, and this language especially in light of the tragic murder of Sir David Amess has absolutely no place in our Senedd.
"Adam Price should remember that more people voted Welsh Conservative in May and in the 2019 general election than for his party by a significant margin.
"Whilst he might have given up on scrutinising the Labour Government at First Minister's Questions, let's hope he finds time to reconsider these remarks and apologise."

'Multinational corporations' 
Adam Price told the Senedd: "We've even recently heard some Conservatives in this Senedd raising their voices against multinational corporations buying up Welsh agricultural land.
"It's great to see the Tories as late converts against the unbridled operation of the free market, and I think Welsh agriculture, beset by all these pressures at the moment, needs a bit of a united front. But the wider attempt to present the Tory party as defending Welsh farming sticks in the throat of many farmers.
"When they were promised in the 2019 manifesto that the Conservatives would guarantee the annual budget of farmers in every year of the next Parliament, what have we had but the opposite: the promise of a cut every year in this comprehensive spending review?
"So much so that, actually, as the FUW point out, by 2025, it's going to be—[Interruption.]—Welsh agriculture allocation is going to be £248 million worse off. I'm all in favour of finding common ground, but let's be clear who the common enemy is: a Westminster Government that has betrayed farmers and farming in Wales time and time again."