News
Tory chairman calls for Carol Vorderman to apologise over 'defamatory' tweets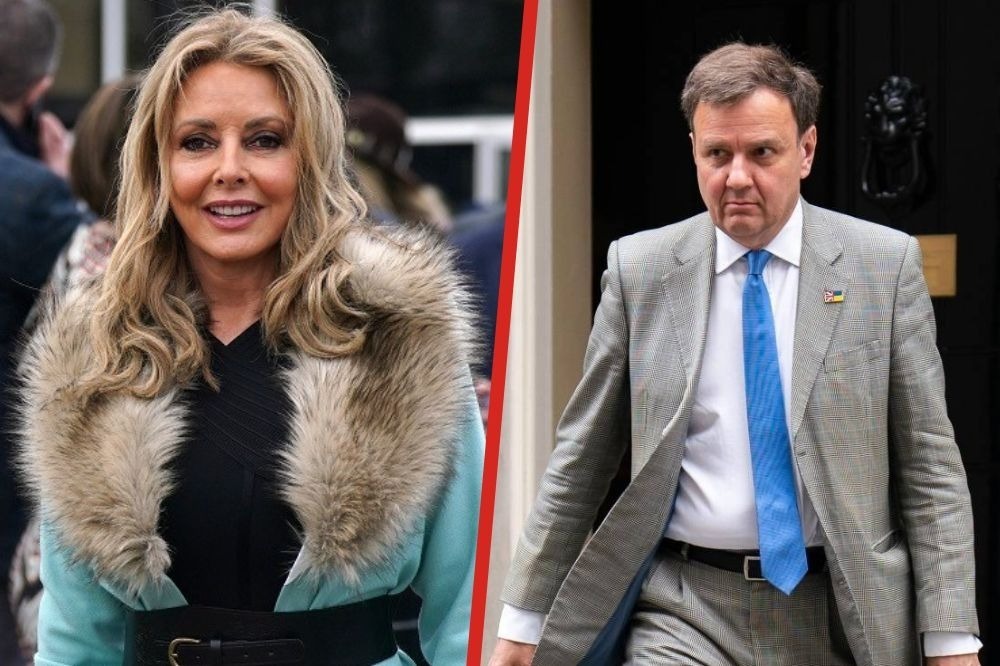 Tory chairman Greg Hands has called for Carol Vorderman to apologise for posting "defamatory and damaging" tweets about his involvement in a lifestyle firm being awarded a £25.8 million personal protective equipment (PPE) contract in 2020.
The Welsh star is said to have deleted a number of tweets about Mr Hands and posted a new statement on X, formerly known as Twitter, on Thursday, saying there was "no impropriety on his part".
It comes after emails obtained by the Good Law Project show Mr Hands was approached on his personal email account by Mark Higton – a former chairman of the Hammersmith Conservatives – on April 7 2020 with information about a contact offering PPE and ventilators, before the Chelsea and Fulham MP Mr Hands passed the offer on to officials.
Luxe Lifestyle was subsequently awarded a contract to supply gowns and masks.
Now Mr Hands has posted on the social media site to say he is "delighted" the tweets have been removed and called for Vorderman to apologise.

Unfortunate
Carol Vorderman posted: "I've been contacted by Greg Hands MP in response to my tweets about his involvement in the granting of a Covid-19 healthcare contract to Luxe Lifestyle in 2020.
"While the awarding of this contract was unfortunate, and there remain serious questions about the VIP Lane, I'm happy to accept Mr Hands' assurance that his role in the process was simply to refer the approach to the JACT, and that there was no impropriety on his part."
Mr Hands shared an image of Vorderman's statement, along with a message saying: "After a six month campaign of defamation & vilification, @carolvorders has today finally withdrawn her allegations.
"She accused me of 'illegal corruption', phoning a friend to say 'here's a nice little £25.8m PPE contract for you mate' & having my 'hands in the cookie jar'
"These tweets were defamatory and damaging.
"I am delighted that today she has removed 22 false and defamatory tweets, videos & more.
"Also, the JACT was not 'a VIP Lane' – it was the Government's official collection point for such offers.
"She should now apologise."
---
Support our Nation today
For the price of a cup of coffee a month you can help us create an independent, not-for-profit, national news service for the people of Wales, by the people of Wales.