News
Tory councillor accused of making misleading statements about asylum seekers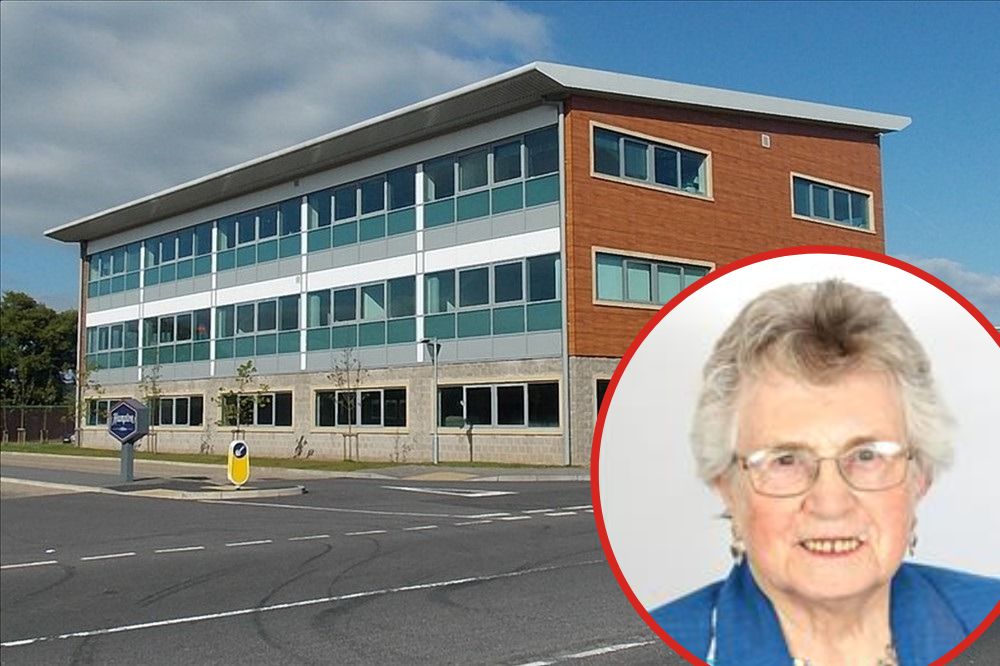 Martin Shipton
A Welsh Conservative councillor has been accused of making misleading statements about asylum seekers after alleging at a council meeting that many of them are criminals.
Cllr Maureen Powell, who represents the Pen Y Fal ward on Monmouthshire County Council, was rebuked by the Labour-controlled authority's deputy leader for comments she made during a debate about the UK Government's plan to bar migrants who arrive on small boats from claiming asylum.
Labour councillor Steven Garrett proposed a motion saying: "This council is appalled by the UK Government's illegal immigration bill which proposes to detain and later remove anyone who arrives in the UK on a small boat, meaning the Home Office will not consider any of their asylum claims regardless if they have fled war or persecution.
"These people seeking sanctuary will then be deported back to the country they have fled from or a 'safe' third country. This third country could be Rwanda, or another country deemed safe by the UK Government, potentially with a questionable record on human rights.
"This ill-thought out and inhumane legislation will punish the most vulnerable people from across the world. Questions have been raised surrounding the legality of the bill and whether it is compliant with the European Convention on Human Rights and consistent with the 1951 Refugees Convention. The Prime Minister has also stated in writing that if you come to the UK illegally 'You cannot benefit from our modern slavery protections'.
"This council also notes and condemns the dangerous and dehumanising language which has been used to support this Bill. This rhetoric cultivates and provides a platform for a culture of abuse, racism and even violence against refugees, asylum seekers and people from black, Asian and minority ethnic communities.
"As an aspiring county of sanctuary, this council and the people of Monmouthshire have opened their hearts and homes and welcomed and accepted refugees and asylum seekers for decades, particularly in recent times following the Ukraine war. This has made our county a more interesting, diverse, and tolerant place.
"This council condemns the action of the UK Government in bringing forward this legislation and calls upon the Prime Minister and his ministers to withdraw these egregious proposals.
"We call upon the leader of the council to write to the Prime Minister in the strongest possible terms to outline our concerns."

Crime
During the debate, Cllr Powell, who is also a member of Abergavenny Town Council, said the proposal was "one-sided" and went on to state: "Not everyone who tries to come into this country is a genuine refugee or asylum seeker.
"There are quite a lot of them that come here just to try to use our facilities and a lot of them turn to crime. I know of one particular family who were robbed very badly by so-called asylum seekers. So you've got to look at it both ways.
"I'm sure that we're not going to turn away the genuine asylum seekers, but unfortunately so many of those that do come in their little boats aren't genuine asylum seekers."
Cllr Powell said she would not support the motion.
Evidence
Deputy council leader Cllr Paul Griffiths, a former senior special adviser to the First Minister, responded: "There is evidence on the nature of people who have been seeking asylum in Britain. It's evidence that comes out of the broken process of adjudication. I say 'broken' because people wait years and years to have their case heard.
"But when their cases are heard, over three quarters of those cases are approved. So the impression given in this debate that a majority of asylum seekers are merely economic migrants, or in some way criminal, is a provocative suggestion. It breeds divisiveness in our communities and it is simply not borne out by the facts.
"So I ask that all of us base our statements on the data that's available. These people overwhelmingly are not economic migrants."
Last year an analysis of the UK Government's data showed that 77% of the men, women and children who came across the Channel in small boats between January 2021 and March 2022 were likely to be refugees and would accordingly be allowed to remain in the UK if their claims were assessed.
Cllr Garrett's motion was passed.
---
Support our Nation today
For the price of a cup of coffee a month you can help us create an independent, not-for-profit, national news service for the people of Wales, by the people of Wales.